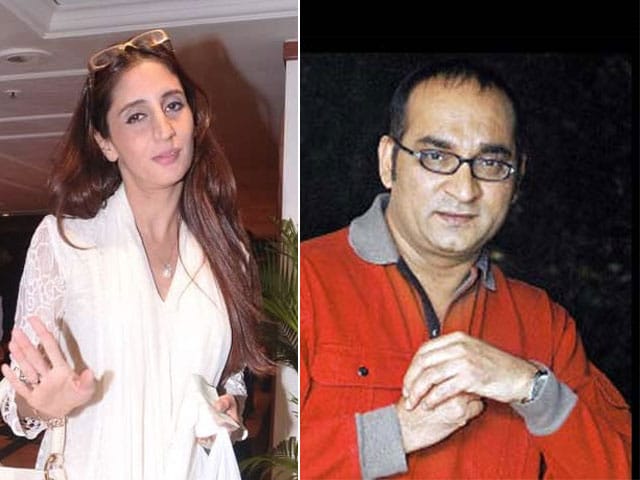 New Delhi:
Actor Salman Khan was on Wednesday sentenced to five years in jail for driving drunk and killing a man sleeping on a Mumbai pavement in 2002. The actor has been granted two days interim bail till May 8 by the Bombay High Court.
Several Mumbai VIPs and many in Bollywood tweeted their support for the 49-year-old actor. (Also Read -
Salman Khan Convicted: What Twitter is Saying
)
It hurts when your own are punished, even if they are in the wrong. We love you and are standing by you

- Alia Bhatt (@aliaa08) May 6, 2015
Terrible news. Dnt knw wht to say except tht will stand by @BeingSalmanKhan no matter what. Hes a good man and no 1 can tk tht away frm him.

- Sonakshi Sinha (@sonakshisinha) May 6, 2015
Shaina NC, a BJP spokesperson, stirred controversy with her tweet, which she later deleted. (Also Read -
Salman Khan Convicted in Hit-and-Run: Rs 200 Crores Riding on Actor
)

She then posted:
Sad fr @BeingSalmanKhan and his family that has done remarkable charity. But the law proves that it is equal fr all.

— ShainaNC (@ShainaNC) May 6, 2015
Former MP Milind Deora of the Congress got flak for his comment:
India's judiciary may have spoken, but for those of us whose lives @BeingSalmanKhan has touched so deeply, his sentence is a major setback

— Milind Deora (@milinddeora) May 6, 2015
He later posted a clarification:
Empathizing with a friend doesn't equal disrespecting the verdict or showing apathy for those who were killed

— Milind Deora (@milinddeora) May 6, 2015
Farah Khan Ali, sister of Sussanne Khan and daughter of actor Sanjay Khan, shocked with tweets like this:
It's like penalising a train driver because someone decided to cross the tracks and got killed in the bargain. #salmankhancase

- Farah Khan (@FarahKhanAli) May 6, 2015
The outrage was instant.
In their zeal to defend Salman Khan, people's logic is plunging to new depths every minute. https://t.co/w0I6KFM754

- Nigel Britto (@NigelBritto) May 6, 2015
yes except a train is supposed to run on train tracks???? @FarahKhanAli

- M (@malvika97) May 6, 2015
Ms Ali acknowledged the criticism but did not seem to think that her opinion was outrageous:
Anyway thank u for ur opinions abuses et all. Ur always welcome just like I am entitled 2 voice mine.Will pray tht Salman gets som reprieve

- Farah Khan (@FarahKhanAli) May 6, 2015
Hard to beat her tweets, but that's what singer Abhijeet did (and this is not the worst of his lot)
Suicide is crime so is sleeping on footpath..80% homeles film ppl strugld achievd stardom but never slept on footpath @BeingSalmanKhan

- abhijeet (@abhijeetsinger) May 6, 2015