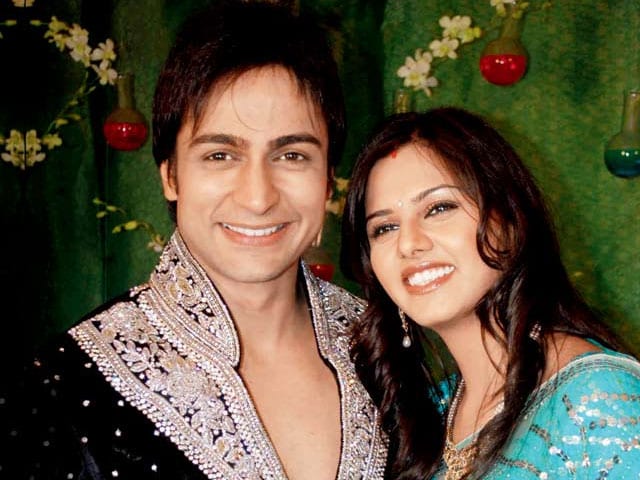 Mumbai:
There are many things that television soaps lie about or exaggerate -
sanskaar
is as overrated as sushi. After all, what would explain a steady growth in controversies involving telly actors, who constantly shove the ideas of a 'perfect' relationship or a happily-ever-after down our throats?
Six years ago, Daljeet Kaur and Shaleen Bhanot exchanged wedding vows after they fell in love while working together in a daily soap. Theirs was a "match made in heaven". Four years into marriage, stories of their relationship going kaput made headlines. Daljeet had sought police intervention in November 2014 alleging that Shaleen had physically assaulted her. They reconciled for a brief period and then separated again. She was recently spotted at the police station lodging an FIR against her husband for an attempt on her life. The couple has a one-year-old son.
Says a source close to the actress, "Daljeet found out that he was cheating on her and when she confronted him, he tried to strangulate her. He had been beating her up regularly, and one day she decided she had had enough. She went to the police, but they were not registering an FIR as Shaleen is well connected.
But now a case has been registered. She has been going to the court every day, but the inspector doesn't turn up for the hearing.
The actor has been charged under various IPC Sections, including 307 (attempt to murder), adds her friend on the condition of anonymity. Shaleen has not been arrested as the court has granted him ad interim release and the police have not filed their response yet.
Daljeet says, "I am hopeful that I will get justice. I have gone through a lot in the past few months."
While very few relationships that blossomed on the sets have stood the test of time, the rate of break-ups among actor couples is quite high - call it a curse of the glamour industry if you please. But what is alarming is the rising incidents of domestic abuse involving well-known celebs.
In September 2013, Pratyusha Banerjee filed a police complaint against her businessman boyfriend, Makrand Malhotra, saying that he harassed and abused her over the phone and also threatened to harm her physically. The actress also alleged that besides abusing her, he also behaved rudely with her family. Makrand, on the other hand, claimed that Pratyusha was cheating on him.
Rucha Gujarati, who shot to fame with Ekta Kapoor's
Kkusum
allegedly faced domestic and physical abuse at the hands of her husband, Mitul Sanghavi, and in-laws. The torture went to an extent where she was deprived of meals and asked to fend for herself. The actress lodged a complaint against her husband accusing him of physical and mental abuse and later filed for divorce.
Shweta Tiwari filed a complaint against her former husband, Raja Choudhary, alleging that he beat her up under the influence of alcohol. The abusive marriage lasted 14 years before the couple formally divorced. Apparently, Shweta had complained about Raja's abusive behaviour several times while they were married. Deepshikha Nagpal, who recently filed a non-cognizable offence with the police, asking them to restrain husband Kaishav from entering her house, says not many celebrities wish to publicly acknowledge problems in their relationships.
"No one plans and creates controversies. It's always an emotional outburst. But do I have any other choice? I have to protect myself and my children so I decided to speak up. When I went to the police, my friends reminded me that it will be flashed in the media. But I asked them how long shall I take it? We are human beings after all. There is so much pressure being a celebrity," says the actress with a sigh.
She adds: "I cannot live life being scared. Many women don't take their domestic issues to the police. Who wants to spoil the name of the family? No one asks them what they have gone through."
Thorny trail
Cases of violent and aggressive behaviour involving television actors seem to be on the rise.
Diya Aur Baati Hum
co-stars Anas Rashid and Deepika Singh had a showdown on the sets with the latter allegedly slapping her on-screen husband. Anas sent a letter to the Cine And Television Artistes Association raising concerns regarding her violent behaviour and asked them to take suitable action.
In another instance, Pakistani model Sofia Hayat after exiting the
Bigg Boss
house had complained about co-contestant Arman Kohli for physically assaulting her. He was arrested while the show was still on.
Anas feels that aggression and violent behaviour often stem from the pressure and challenges of having an erratic work schedule. "Every conditional relationship needs time and proper care. We shoot 24x7, at times in faraway locations, and don't get time to spend with our loved ones. I salute people who understand the professional challenges of their actor-spouses and stick by them," he adds.
Since the actors play a particular character for a long time, they tend to somehow live them and that takes a toll, he states. "There are times when I am sleeping, but am still shooting in my head. It's human behavioural psychology. It's a big task to be sane and shoot all day. Also at times it becomes irritating because you end up spending too much time on the sets," he avers.