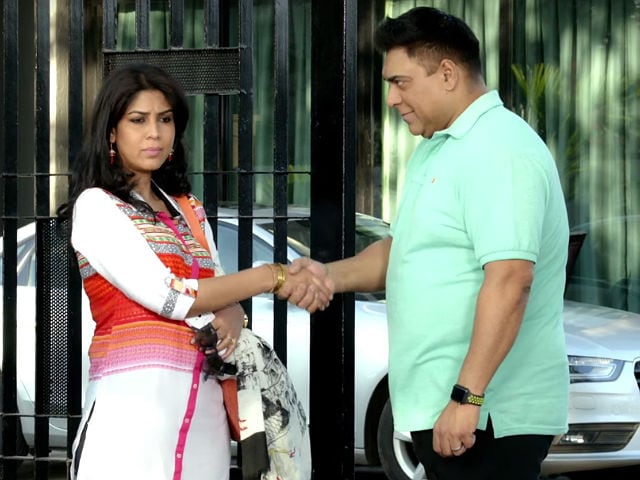 Highlights
Ekta Kapoor said that certain stories are not meant for television
She says the attention span of the audience is also 'shorter' now
Ekta is currently producing web series titled, Karle Tu Bhi Mohabbat
New Delhi:
Television czarina Ekta Kapoor, famous for her 1,000 plus episodes series like
Kyunki... Saas Bhi kabhi Bahu Thi
and
Kahaani Ghar Ghar Kii
, says she gets "bored" after 100 episodes. Talking about long format television series, Ekta Kapoor told news agency IANS: "When you write a story for thousand episodes, what you're doing is a totally different entertainment experience - every day you get to see a slice of life of those characters. They become important and you don't mind coming in to find out what is happening in their world. And for a thousand episodes, you can actually enjoy it because you love the characters. That experience has been popular and it will continue, but it has been exhausted. Now, even a person like me feels a sense of fatigue doing even one show for a hundred episodes. I can pull it off for hundred, but after that, I get bored."
Kyunki... Saas Bhi kabhi Bahu Thi
,
starring Smriti Irani
, aired more than 1, 800 episodes while Sakshi Tanwar's
Kahaani Ghar Ghar Kii
aired over 1, 600 episodes.
Ekta is currently producing a web series titled,
Karle Tu Bhi Mohabbat
, which features Sakshi Tanwar and Ram Kapoor. "There are these
various stories you can't do on TV
because they don't have the stretchability factor in them. There are great stories to be told, and they have a great culmination. Besides, the attention span of the audience has gone shorter, and maybe not everyone is buying into the experience of coming in everyday to see characters for a long time," she told IANS.
As of now Ekta Kapoor is producing shows like
Ye Hai Mohabbatein
,
Chandra Nandni
and
Dhhai Kilo Prem
.
(With IANS inputs)