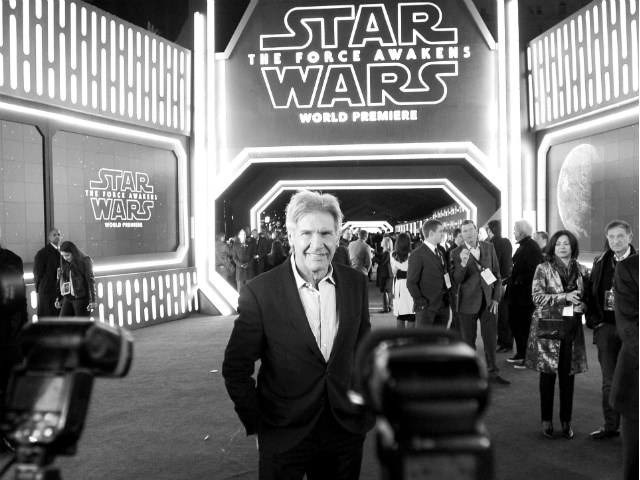 London:
Actor Harrison Ford said that he hopes the new
Star Wars
film will live up to the standard set by the previous films in the successful sci-fi franchise, reported
Female First
. (Also Read:
Harrison Ford on Playing Han Solo Again: It's Funny. It's Bizarre
)
The 73-year-old actor was reunited with his original co-stars Carrie Fisher and Mark Hamill at the Hollywood premiere of the forthcoming movie, and Mr Ford was particularly concerned with how the new movie will be received by the audience.
Mr Ford said, "Well, in the '70s nobody knew what to anticipate. Nobody had ever seen anything like it. Now we have to live up to what the first films delivered."
Mr Ford, who reprises his role as Hans Solo, had said in a television show: "I thought it was a great idea and I wanted to know a little bit more about Han Solo 30 years later. He was always the wise guy, but has he gotten wiser, less wise, more wise? I think he's got a more complex story now. A little bit more of an emotional context than perhaps there was before. But he's still - he's still the same guy."