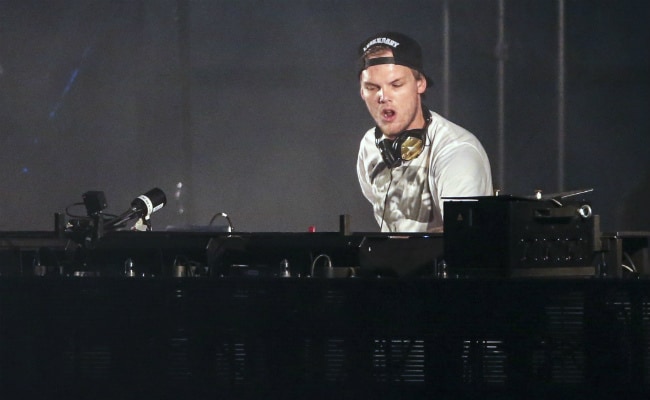 Having witnessed Avicii perform for enormo-crowds more than twice, the thing that always stood out about his splashy, concussive DJ sets were those mutant country songs. I still have a hard time believing they were real. The Swedish producer was one of the most recognizable babyfaces in the global EDM explosion, but two of his most distinctive cuts -
Wake Me Up
and
Hey Brother
- unexpectedly bent themselves in the direction of Nashville.
Will that be Avicii's legacy? The kid waving his glow sticks in the honky-tonk? It's a question we had to ask on Friday afternoon when news broke that the
28-year-old DJ-producer had died
. (The cause was not announced, but Avicii's reported struggles with acute pancreatitis - related to excessive drinking -
forced him to quit touring in 2016.
)
He wasn't the first club kid to go country. Once upon a time, the KLF invited Tammy Wynette to sing a song called
Justified and Ancient
, and in 1991, the British duo sent it up to No. 11 on the U.S. pop charts. But Avicii's music never seemed to be winking back at the KLF - it didn't seem to be having any kind of tangible dialogue with the history of music whatsoever.
Instead, the twang of the past and the oontz of the future seemed to cancel each other out in these songs, allowing them to just hang there, outside of time. If anything, their popularity proves that we still don't know what we want the 21st century to feel like.
And they were popular, too.
Hey Brother
, a booming pledge of sibling fidelity with guest vocals from bluegrass veteran Dan Tyminski, made a surprise crossover to country radio in 2014, while
Wake Me Up
, sung by Aloe Blacc, peaked at No. 4 on the U.S. pop charts around the same time -
his highest-charting hit
. And if you'd never heard a soul singer perform a country ditty with a Swedish DJ, this was your chance.
When musicians build those kinds of bridges between genres, it's ultimately the listener's responsibility to cross them - but I still wonder how many of Avicii's listeners took that walk. Did
Wake Me Up
turn any Keith Urban fans on to Frankie Knuckles? Did
Hey Brother
introduce the children of the Electric Daisy Carnival to Flatt and Scruggs?
Or did these songs simply make the world feel a little bit bigger than it did the day before? Maybe they did. Maybe that's enough.
(c) 2018, The Washington Post
(This story has not been edited by NDTV staff and is auto-generated from a syndicated feed.)