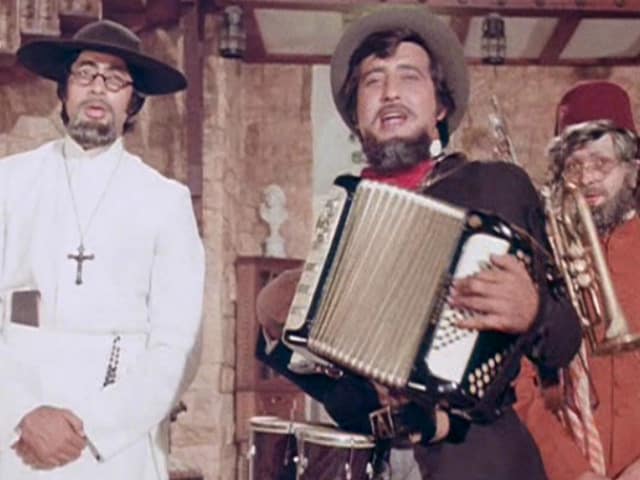 Highlights
Vinod Khanna debuted as a villain in 1968's Man Ka Meet
Vinod Khanna was much in demand with action film directors
Vinod Khanna, one of Bollywood's elder statesmen, died on Thursday
New Delhi:
Vinod Khanna,
one of Bollywood's elder statesmen
, died of cancer in Mumbai on Thursday. He was 70 - a little younger than Amitabh Bachchan,
a little older than Rishi Kapoor
- and had co-starred with both actors as well as several other of contemporaries. In fact, in a career that spanned four decades, Vinod Khanna uniquely appeared in films that co-starred at least one other major actor, sometimes many. He debuted as a villain in 1968's
Man Ka Meet
, starring Sunil Dutt, and made his last film appearance in 2015's
Dilwale
, starring Shah Rukh Khan. To say that
Vinod Khanna was a versatile actor would be understating
- he excelled in drama, he could be hilarious when required, he was much in demand with action film directors, and his matinee idol looks made him a convincing romantic hero. Our favourite of Vinod Khanna's several fine performances, however, is one of his earliest - here's our
pick of Vinod Khanna
's 10 best performances, topped by
Achanak
.
Achanak (1973) - Major Ranjeet
40 years before Akshay Kumar played a similar role, Vinod Khanna flexed dramatic muscle in Gulzar's film, believed to be based on the Nanavati case which led to judicial reforms. Unlike other cinematic fictionalizations of the case, Achanak was not a courtroom drama. Vinod Khanna starred as an army officer who kills his wife and her lover, turns himself in, then goes on the run from the police and is shot and hospitalized. In hospital, he becomes emotionally dependent on the doctor and nurse who attend him and is then ultimately sentenced to death.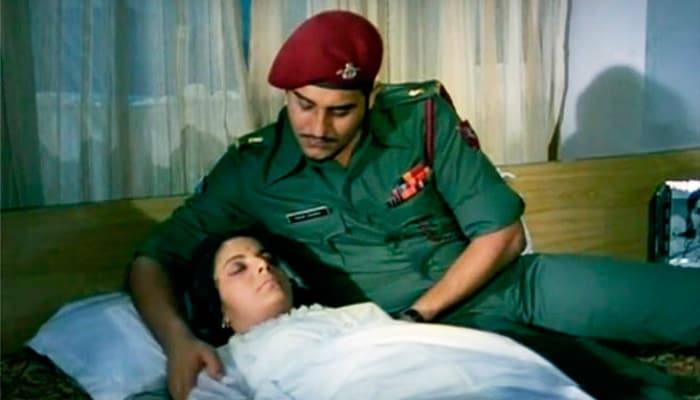 Mere Apne (1971) - Shyam
Gulzar cast Vinod Khanna and Shatrughan Sinha as leaders of rival neighbourhood gangs in his first film as director. Both actors had similar career arcs - they began as villains and became heroes. In Mere Apne, they struggle for ascendancy in a turf war with an elderly woman they call Nani Ma, played by Meena Kumari, forming a fulcrum. Mere Apne, one of Vinod Khanna's earliest successes, contributed a famous dialogue to the annals of Bollywood - "Shyam kaha hain," demanded Shatrughan Sinha as Chhenu.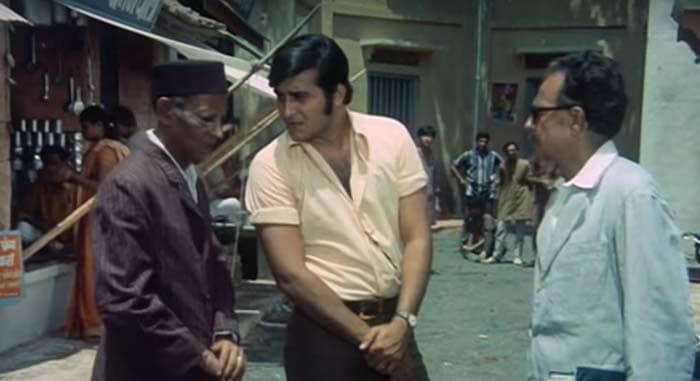 Amar Akbar Anthony (1977) - Inspector Amar
Vinod Khanna's best remembered role, courtesy the iconic status of Amar Akbar Anthony, is as Amar, the eldest of three brothers who lose each other and their mother as children. They are adopted by men of different religions - Amar becomes a cop like his Hindu adoptive father, Akbar a tailor like his Muslim dad, and while Anthony doesn't quite follow in the footsteps of the Catholic priest who gives him a home (in fact, quite the opposite), he does attend church quite assiduously. Vinod Khanna got the least showy of the three roles but his performance was no less impactful. He was the picture of man pain in scenes featuring his adoptive father in hospital and his discovery of his birth father, played by Pran. He also got to beat up Amitabh Bachchan's character.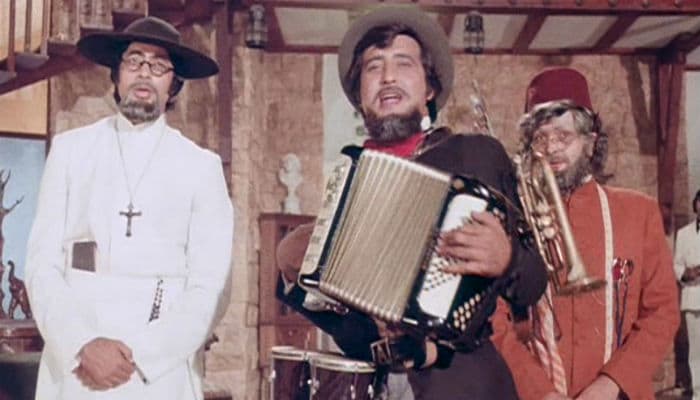 Chandni (1989) - Lalit Khanna
Vinod Khanna returned to the cinematic fold in 1987 after spending five years as a follower of Osho Rajneesh. Chandni, directed by Yash Chopra, was possibly the most significant of his films of this period and reunited him with two former co-stars - Rishi Kapoor and Sridevi. Mr Khanna's character, a charming widower, falls for Sridevi's Chandni but loses her to Rohit, played by Rishi Kapoor. He takes this with the utmost grace.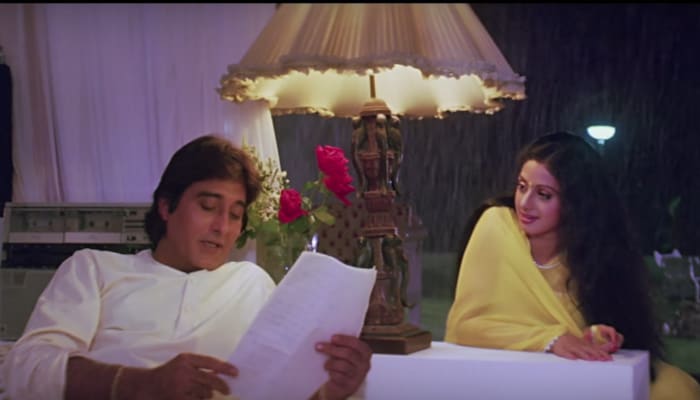 Parvarish (1977) - Kishen
Just a couple of years after he played the brother-gone-bad in Deewar, Amitabh Bachchan played the brother on the right side of the law in Parvarish. Vinod Khanna was cast as the wicked brother who believes he's really the son of a bandit. Pitted against each other, the brothers finally untangle themselves from a web of manipulation and deceit.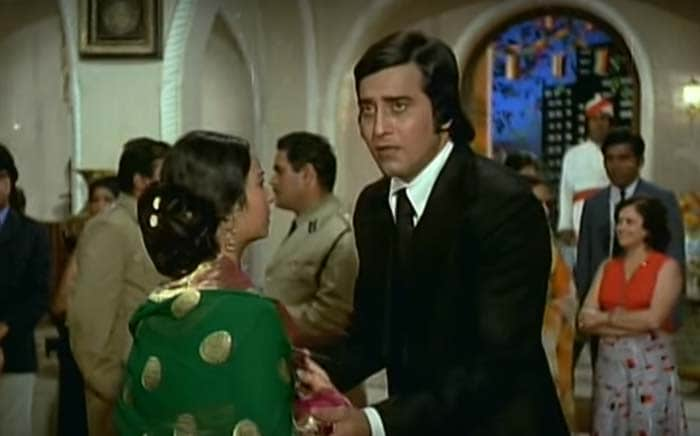 Hera Pheri (1976) - Ajay
If you haven't watched Vinod Khanna and Amitabh Bachchan goof their way their way through a series of hilarious con jobs, do so right now.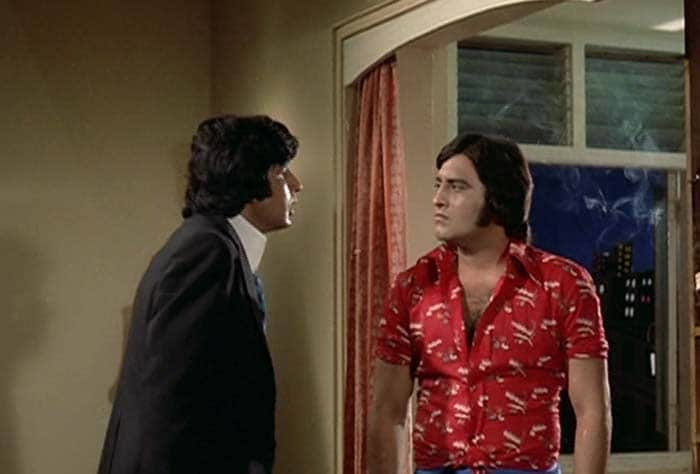 Muqqaddar Ka Sikander (1978) - Vishal
There was more man pain masterfully evident in this tale of two friends in love with the same woman. Vinod Khanna played Vishal, for whom Amitabh Bachchan's Sikander sacrifices his own romantic yearnings and in whose arms he finally dies at the end. Mr Khanna was nominated for the Filmfare Best Supporting Actor award for his performance, losing to Saeed Jaffrey for Shatranj Ke Khiladi.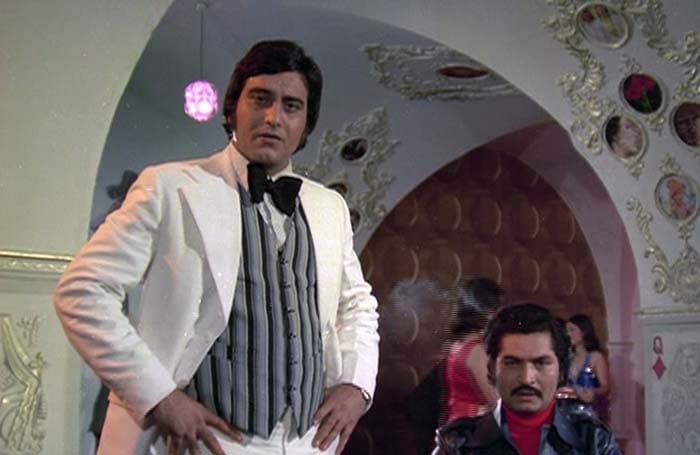 Haath Ki Safai (1974) - Shankar
In the film that did win him a Filmfare award, Vinod Khanna played the elder of two criminal brothers. His character Shankar runs a crime ring but has a wife who is happily ignorant of his activities. When she discovers the truth, she attempts suicide but is secretly saved by the younger brother, less hardened a villain than Shankar. Shankar is reformed at the end when he discovers that his wife has survived and given birth to their baby.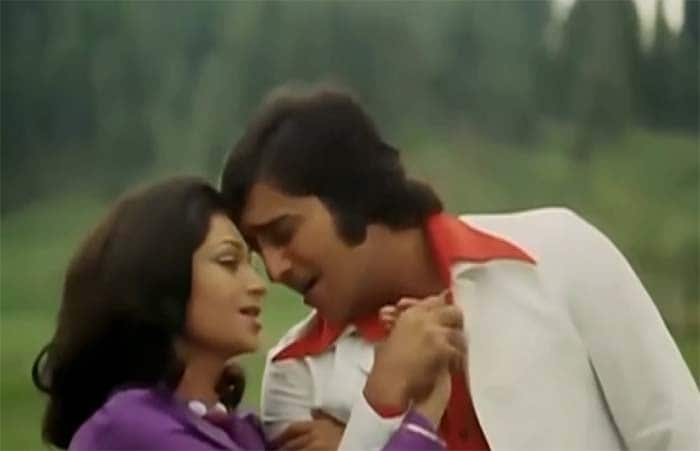 Lekin... (1991) - Sameer Niyogi
Directed by Gulzar again, Lekin... was set in Rajasthan and featured Vinod Khanna as a government employee who begins to have visions of a different time and place, shown to him by a mysterious woman named Reva who may or may not exist only in his mind.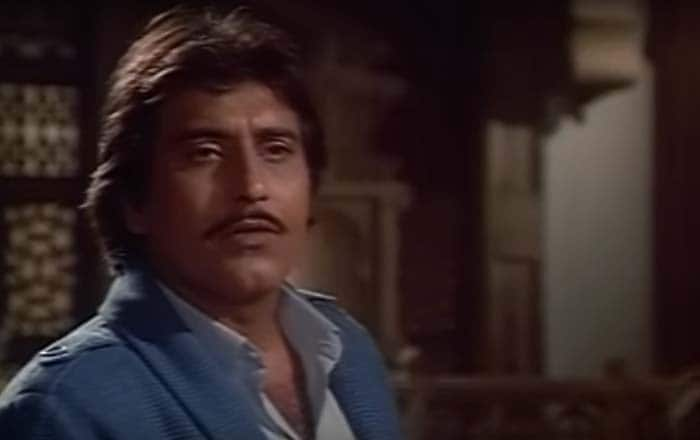 Lahu Ke Do Rang (1979) - Shamsher Singh/Raj Singh
Vishal Bhardwaj's Rangoon was preceded decade ago by this Mahesh Bhatt-directed tale which set its initial events during Subhash Chandra Bose's Azad Hind army's struggle against British Raj. Vinod Khanna played the double role of an Azad Hind soldier named Shamsher Singh who has two sons - his legitimate son, also played by him, grows up to be a cop; his illegitimate son, played by Danny Denzongpa, is a diver drafted on a treasure hunt by the men who murdered Shamsher Singh. Eventually, the brothers unite against the villains.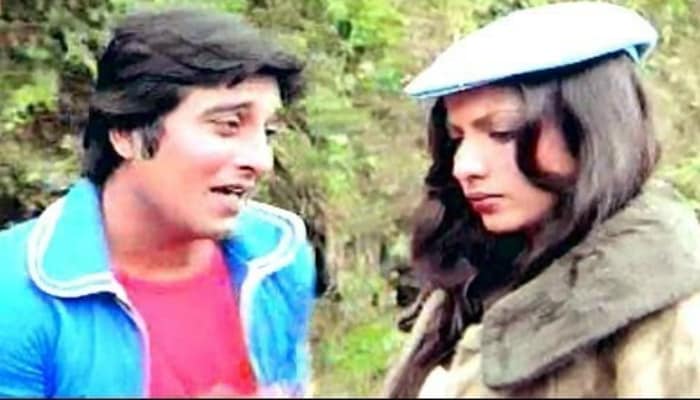 Is your favourite Vinod Khanna performance in this list? Tell us n the comments.