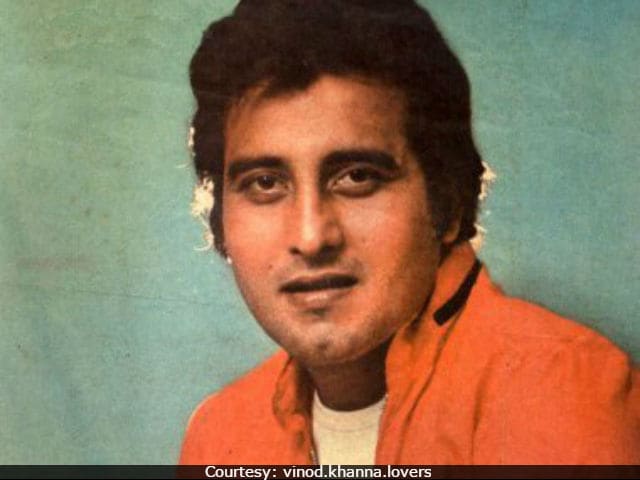 Highlights
Mr Khanna is remembered for his roles in inconic films like Amar Akbar
He and Mahesh Bhatt became followers of Osho in the Eighties
Mr Khanna returned to acting after a five-year break spent in the Osho
New Delhi:
The death of actor and politician Vinod Khanna has left the world 'poorer,' filmmakers Mahesh Bhatt and Sudhir Mishra told NDTV on Thursday. Mr Khanna, 70, died of bladder cancer in the Mumbai hospital he had been taken to several weeks ago. Vinod Khanna was the star of iconic films such as
Amar Akbar Anthony
,
Parvarish
,
Chandni
and
Qurbaani
. Mahesh Bhatt, who directed the actor in his 1979 film
Lahu Ke Do Rang
and also became a follower of spiritual guru Osho at the same time Mr Khanna did in the Eighties, told NDTV, "I am poorer today with his passing away. He was one giant who touched my heart deeply. He trusted me during my struggling years." Mr Bhatt had in fact started his journey into spiritualism with the late Mr Khanna. He said, "We had adventures together. We entered the world of spiritual enlightenment, which took us to Rajneesh's ashram. We drank, we fought and we loved each other. And in this journey, we drifted apart, because he turned to politics, which was a different world. However, he maintained a warm relationship with me."
Mr Bhatt posted a tribute on Twitter.
Those were the days my friend , we they would never end !
We would sing & dance forever !!!!!! pic.twitter.com/1ohYp0hjqw

— Mahesh Bhatt (@MaheshNBhatt) April 27, 2017
"When he was diagnosed with this ailment (cancer), I asked him he if was OK. He laughed," Mr Bhatt said. Vinod Khanna was taken to hospital on March 31, ostensibly to be treated for dehydration. A picture of him in hospital, looking worryingly gaunt and ill, went viral some days later, prompting speculation that Mr Khanna was in hospital with cancer. His son, actor Rahul Khanna, and hospital authorities insisted he was getting better.
Vinod Khanna returned to acting after a five-year break spent in the Osho Ashram. He later embarked on a very successful career in politics. "He was tough, lion-hearted and generous. He had the guts to risk his all. He was in full bloom when he decided to break his relationship with the movie industry and look for enduring fruits in the ashram of Osho. Of course it was not successful and he went into mild depression after he came back. However, he returned with that much vigour and energy as he had during his initial days. He always had the courage to reinvent himself," Mahesh Bhatt told NDTV.
Filmmaker Sudhir Mishra told NDTV, "I belong to the generation who was in school when Mr Khanna entered the industry. He defined how villainy could be cool. He was an actor who had guts. We couldn't take our eyes off him."
"None of the younger actors after him had that kind of swag and charisma that he had. He was at the top of his game. He was a genuine big actor, star and a man who was adored by cinema," Mr Mishra, director of acclaimed films such as
Chameli
and
Hazaaron Khawhishein Aisi
, said.
Vinod Khanna, who was very popular with his colleagues, was also known for his generosity, Sudhir Mishra revealed. "One of my unfulfilled wishes was that I would have loved to work with him. He helped people in the industry. He had given money to my younger brother to make a documentary. It is a big loss. The whole memory of childhood is gone," Mr Mishra told NDTV.
Actor Rishi Kapoor, who was seen with Vinod Khanna in
Amar Akbar Anthony
and
Chandni
, posted tributes to his late-co-star on Twitter, writing 'Will miss you Amar. RIP.'
Remembering the good times with you,Vinod. Thank you for being my friend. pic.twitter.com/hvZoYeQMEF

— Rishi Kapoor (@chintskap) April 27, 2017
Mr Khanna's co-star and fellow BJP leader Shatrughan Sinha also tweeted, as did Tamil superstar Rajinikanth and actor Akshay Kumar, who recently won a National Award for playing a character based on real life naval commander K Nanavati, who was tried for murdering his wife's lover - Vinod Khanna also played the role in one of his early films, the Gulzar-made
Achanak
, which was a fictionalised version of the Nanavati case.
Sanjay Dutt, son of late Sunil Dutt who worked with Mr Khanna in
Man Ka Meet
(1968) said: "It is saddening to hear of the demise of Vinod Khanna
ji
. I have watched him as a child and throughout my life was always fascinated by his style and charisma. He was always a thorough gentleman. A big loss to the fraternity. He is and always will be family to the Dutts. May his soul rest in peace. My deepest condolences to Kavita Bhabhi, Akshay, Rahul and Sakshi."
Vinod Khanna, who was the Member of Parliament from Gurdaspur in Punjab when he died, is survived by second wife Kavita and four children. His two eldest sons, Rahul and Akshaye, are actors.