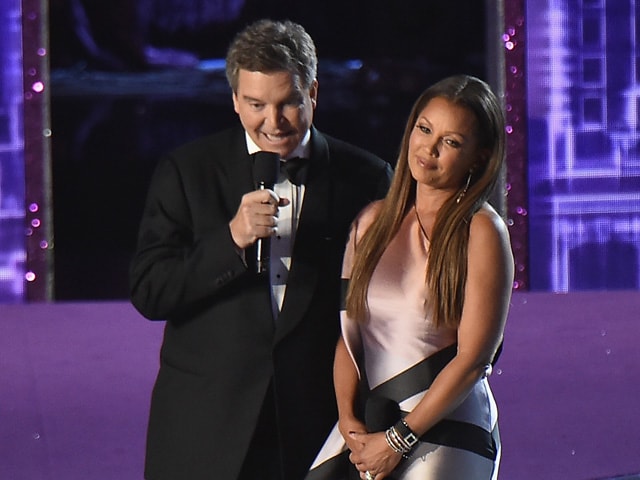 Washington:
Former Miss America Vanessa Williams led the panel of judges at the 2016 Miss America contest held in Atlantic City, USA on September 13, after receiving an apology 32 years after resigning her own title because of nude photographs which were released allegedly without her consent.
On Sunday, Miss America CEO Sam Haskell opened the event by publicly apologizing to Vanessa. "On behalf of today's organization, I want to apologize for anything that was said or done that made you feel any less the Miss America you are and the Miss America you always will be," he said.
"You have lived your life in grace and dignity and never was it more evident than during the events of 1984 when you resigned. Though none of us currently in the organization were involved then, on behalf of today's organization, I want to apologize to you and to your mother, Miss Helen Williams," he added, reported the
Hollywood Reporter
.Ms Williams returned to the pageant over 30 years later for the first time after she was forced to withdraw her title in 1983. Ms Williams, now 52, kissed Ms Haskell on the cheek and said the apology was "unexpected but so beautiful."
Vanessa Williams became the first African American to be crowned Miss America 1984 in September 1983. 10 months into her reign, nude photographs that had been taken of her in 1982 surfaced and were published in Penthouse magazine. Ms Williams allegedly did not consent to the photos being made public but was pressured by pageant officials to resign. The title went to first runner-up Suzette Charles who was also African-American.
Since then, Vanessa Williams has had a successful career as an actress and singer. On television, she is known for her role in popular sitcomns like
Ugly Betty
and
Desperate Housewives
. (Also Read:
Vanessa Williams Joins Desperate Housewives
Meanwhile, other judges on the panel included singer and actress Zendaya, Taya Kyle - the widow of US Navy Seal Chris Kyle who was the subject of the film American Sniper - and country music singer Brett Eldredge.
Betty Cantrell, who represented Georgia, was crowned Miss America 2016. She won $50,000 in scholarship money, while contest runner-up, Mississippi's Hannah Roberts, got $25,000.
Contestants represented all 50 US states as well as Puerto Rico and the District of Columbia, home to the US capital Washington.