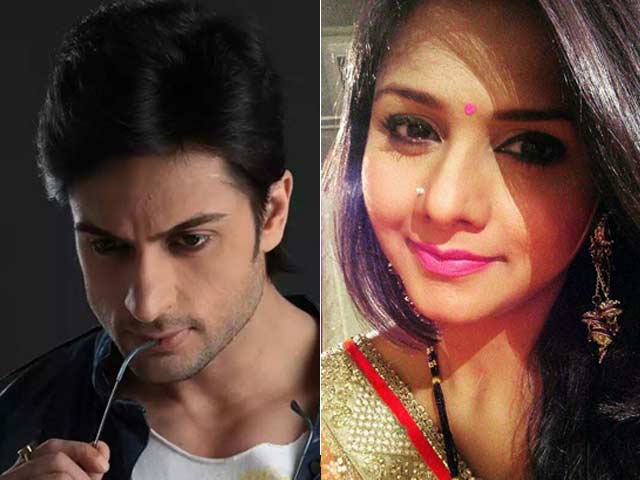 Highlights
Shaleen and Dalljiet have been living separately for a year
They have filed for divorce by mutual consent
The couple married on December 9, 2009
New Delhi:
Estranged TV couple Shaleen Bhanot and Dalljiet Kaur have filed for divorce by mutual consent, reported
The Times of India
.
Shaleen and Dalljiet have been living separately for a year now. Dalljiet told
The Times of India
that they did not want to drag the matter in the court.
"Rather than dragging on the matter in court, Shaleen and I have chosen to do it mutually. The court visits have been really depressing. After several meetings with (and without) lawyers and discussing many clauses keeping the future of the child in mind, we have reached a conclusion that divorce is best for both of us," Daljiet said.
She mentioned to
The Times of India.
that Shaleen wanted to be a good father to their son and she would not deny him the right.
"Shaleen wants to co-exist in a happier way. He wants to be a good father to my son and I won't deny him that right. I won't let my ego and resentment get in the way of providing a better world to my son. Shaleen will visit our son at mutual convenience since we will be busy with our respective shoots. And I will make honest attempts to make them meet," said Dalljiet.
Dalljiet met Shaleen while shooting for TV serial
Kulvaddhu
and the couple married on December 9, 2009.
The Times of India
reported that the divorce proceeding will start this week and that the divorce decree is expected be passed in six months.
The 33-year-old actress told
The Times of India
that she has consulted numerology to change the spelling of her name. She has also rechristened her son Shaarav to Jaydon.
"According to his horoscope, his name should start with the alphabet 'J'. Jaydon means 'God has heard'. Both our names have been changed numerologically," Dalljiet said.
According to
The Times of India
Dalljiet is planning to move out of Shaleen's house to stay in a rented accommodation.
"I am very scared, but I just believe that if I could survive the worst that I have been through in my life, I can pull through anything," she said.
Shaleen told
The Times of India
that he has realized life is unpredictable and he would pray that things "get sorted" soon.
Shaleen added, "This last one year has made me realise that life is unpredictable. So, till the time the divorce doesn't actually happen, I can just pray everything gets sorted soon."
Dalljiet is currently doing TV show
Kaala Teeka
while Shaleen will soon be seen in Bollywood film
Love Ke Funday
.