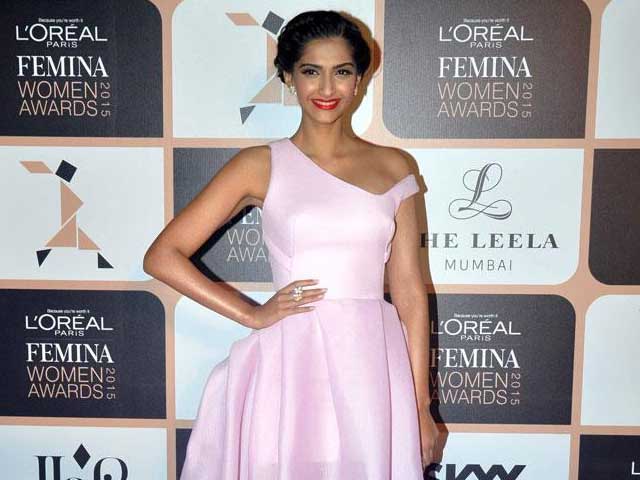 New Delhi:
Actress Sonam Kapoor has spent much of Tuesday morning furiously explaining herself on Twitter after including the word 'misogynistic' in a tweet related to the proposed week-long meat ban in Mumbai. The controversial ban bans the slaughter and sale of meat for the period of a Jain festival of fasting. (Also Read:
Sonam Kapoor Scores 7 Million Fans on Twitter
)
The 30-year-old actress retweeted a news report on the ban and wrote: Our country is going to remain a 3rd world nation because of the intolerant misogynistic close minded few. (Also Read:
Cannes 2015: The Internet Hates Sonam Kapoor's 'Big Bird' Dress
)
Almost instantly, Twitter began ridiculing her use of 'misogynistic.' Joke and insults were issued in equal parts.
Sonam spent the next few hours responding to several commenters, explaining that she had meant to indicate her disapproval of the attitude of a certain section of society rather than describe the ban on sale of meat as derogatory to women.
After having personally responded to several tweets, Sonam issued a general clarification couched in very strong language, denouncing those who had failed to understand her:
Before being judgmental assholes. What I said was a critique of the general mentality .. Which is not exclusive to the banning of meat.

— Sonam Kapoor (@sonamakapoor) September 8, 2015
She also referred to the insults directed her way, commenting that it had been 'mostly women calling (her) out on being a bimbo.'
Several hours after her original tweet, Sonam announced that she would be sticking to tweeting about subjects she is popularly supposed to be expert in:
Well I guess it's back to talking about fashion and brands.. Lol

— Sonam Kapoor (@sonamakapoor) September 8, 2015
Sonam will be seen this Diwali in the film
Prem Ratan Dhan Payo
opposite Salman Khan.