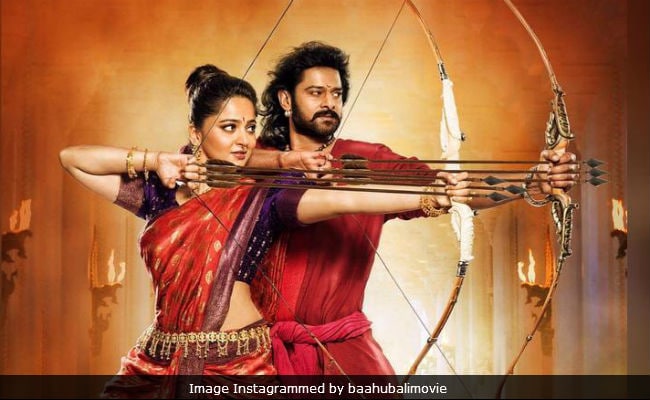 Highlights
Baahubali 2 exceeded expectations with record breaking response
Deepika Padukone's Padmavati was marred by several protests
Akshay Kumar won a national award, why asked people
New Delhi:
It's been quite a year. There was the good -
Baahubali 2
and
Dangal
made cash registers ring in unprecedented register; the bad - Hollywood mogul Harvey Weinstein was outed as a sexual predator of monstrous proportion; and the just plain ugly -
Padmavati
was grounded amid threats of violence
against its star Deepika Padukone, and the feud between Kangana Ranaut and Hrithik Roshan went next level insane. As 2017 draws to a close, here's one last look at the top 10 showbiz newsmakers of the year. And for once, there's not a Salman Khan film in sight.
Baahubali 2 Gets An O For Outstanding
If there was one single showbiz event that stood out in 2017, it was the release of
Baahubali: The Conclusion
, the final of director S S Rajamouli's two-part fantasy packed with palace intrigue and battle scenes. The first film, which released in 2015, left viewers with a cliffhanger in which the title character of Baahubali, played by actor Prabhas, was killed by his trusted general, Katappa. Why Katappa killed Baahubali was not explained - fans wanted answers and so, the concluding film became something of a national obsession. It released on April 28 and to say that it exceeded expectations would be severely understating it - Rs 100 core on opening day, Rs 300 crore in the first weekend, and Rs 1,800 crore worldwide in its lifetime collections. Beat that.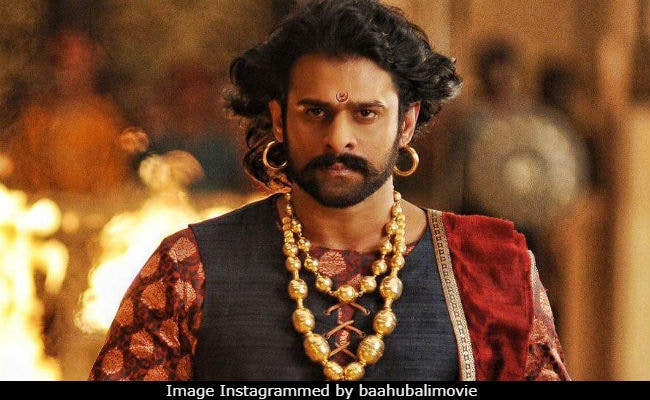 (Image courtesy:
Baahubalimovie
)
Dangal Takes China. Next, The World
Did we say beat that? Aamir Khan's
Dangal
did. The record-shattering 2016 film opened in China this year, shortly after
Baahubali 2
released.
Dangal
's final lifetime collection stood at over Rs 2,000 crore worldwide and was named the fifth highest-grossing non-English film in history by Forbes in June. Child artiste Zaira Wasim also won a National Award in the Best Supporting Actress category for her portrayal of the younger version of wrestler Geeta Phogat.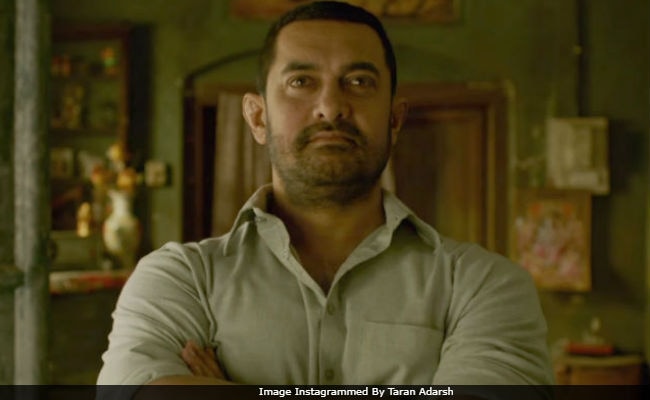 (Image courtesy:
Taran Adarsh
)
Padmavati, Interrupted
It might have been the year's biggest film - instead director Sanjay Leela Bhansali's Padmavati became 2017 longest-running controversy. It started in January, with a Rajput group attacking the sets and Mr Bhansali in Jaipur. Filming moved to Maharashtra where again the sets were vandalized. Protests continued through the year and included threats against the film's star Deepika Padukone - a bounty was placed on her head, someone threatened to cut off her nose. All this, because of the film's subject - the Bollywoodisation of Rajput queen Padmini.
Padmavati
was eventually refused clearance by the Censor Board because of allegedly incomplete paperwork and was indefinitely postponed.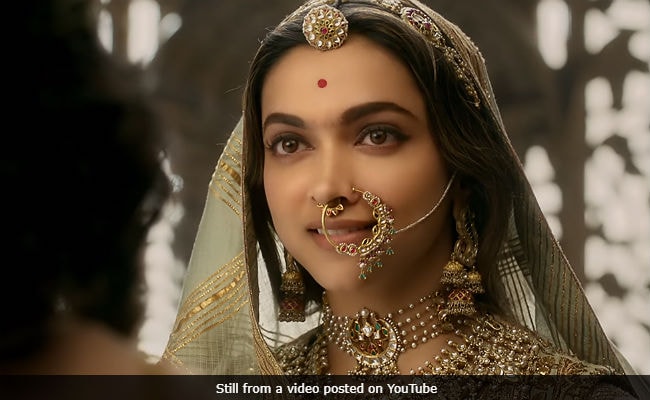 (Image courtesy:
YouTube
)
Weinsteingate. Epicentre - Hollywood
Mega-producer Harvey Weinstein's sexual misconduct was a poorly-kept Hollywood secret for years. In October, he was felled by two separate exposes in the New York Times and the New Yorker. Over 50 women - among them Angelina Jolie and Gwyneth Paltrow - eventually came forward to accuse Mr Weinstein of rape, harassment and abuse. He is being investigated by the police, was fired from the company he founded, expelled from film bodies and his wife announced she was leaving him. Weinsteingate began a chain reaction which saw several prominent figures, including actor Kevin Spacey, outed as predators. It continues.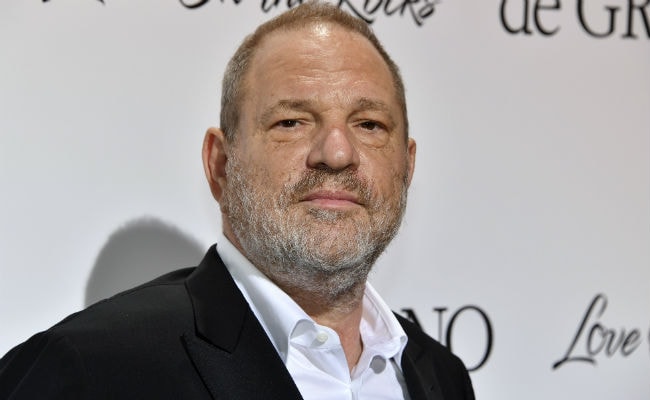 (Image courtesy: AFP)
This Is How Bad A Bad Break-Up Gets
We thought the Kangana Ranaut vs Hrithik Roshan feud ended with 2016. We were wrong. This year, the actress resurrected it while doing press for her new film
Simran
. Kangana demanded that Hrithik and his father Rakesh Roshan apologise to her after having made 'fools of themselves.' The Roshans retaliated by going to the police, accusing Kangana of stalking Hrithik, with whom she claims a past romance. Extracts from what were allegedly her emails to him were made public by certain media outlets. She's not letting it go, seems like he isn't either.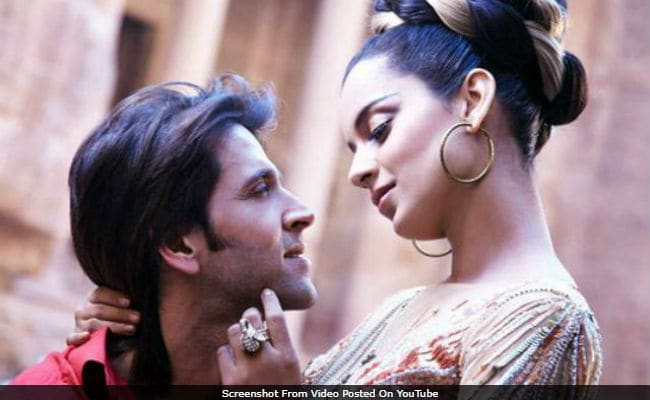 (Image courtesy:
YouTube
)
Sonu Nigam Hits A Wobbly Note
With one fell tweet, singer Sonu Nigam divided the Twitterverse. Woken early one morning by the
azaan
or Muslim call to prayer, Sonu posted a grumpy tweet about '
gundagardi
' and 'forced religiousness.' The backlash was instant and furious. A Muslim cleric also offered a reward to anyone who would tonsure Sonu Nigam. Very publicly, the singer had his head shaved himself - and claimed the reward. He didn't get it, although the abuse kept coming. Months later, Sonu Nigam went off Twitter.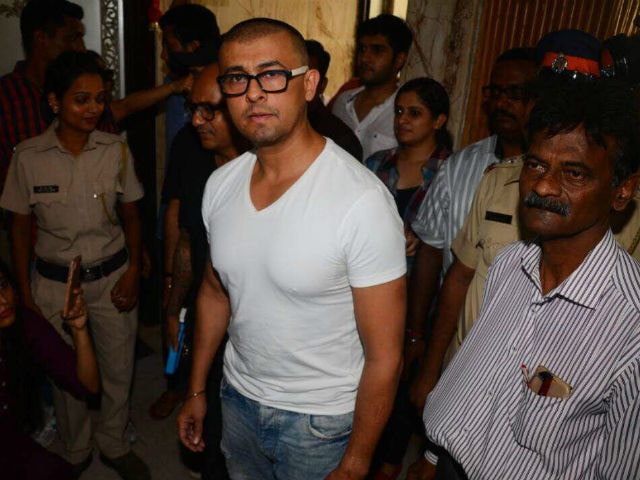 The N-Word
The word 'nepotism' first showed up this year when Kangana Ranaut (her again) appeared on Karan Johar show
Koffee With Karan
and called him the 'flag-bearer of nepotism' in Bollywood. Months later, KJo appeared to prove Kangana's point with a little help from Saif Ali Khan and Varun Dhawan. The trio, all boasting star parentage, chanted 'Nepotism Rocks' at the IIFA Awards, which Kangana didn't attend. Roundly criticised, each apologised. But the word kept cropping up. Celebs braced themselves to be asked about nepotism in interviews - not very many chose to align themselves with Kangana, however. Maybe 2018 will finally give it a rest.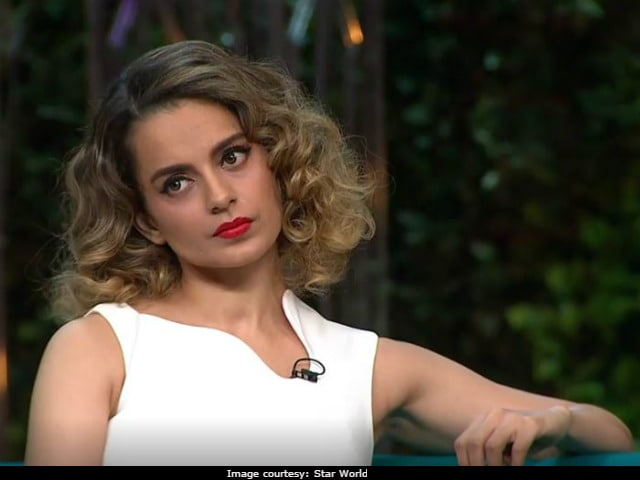 (Image courtesy: Star World)
Censoring The Censor
Pahlaj Nihalani's controversial term as chief of the Central Board of Film Certification ended as abruptly as it had begun. This year, the Censor Board rejected
Lipstick Under My Burkha
as 'lady-oriented' and ordered several references to be excised from political drama Indu Sarkar, even something as innocuous as late singer Kishore Kumar. Those are just two of the many controversies the Nihalani-led Board became the focal point of. Eventually, Mr Nihalani was asked to go and was replaced by lyricist Prasoon Joshi - on whose watch
Padmavati
was refused a certificate. As for Pankaj Nihalani - his first action after being relieved of Censor duty was to present the adult film
Julie 2
.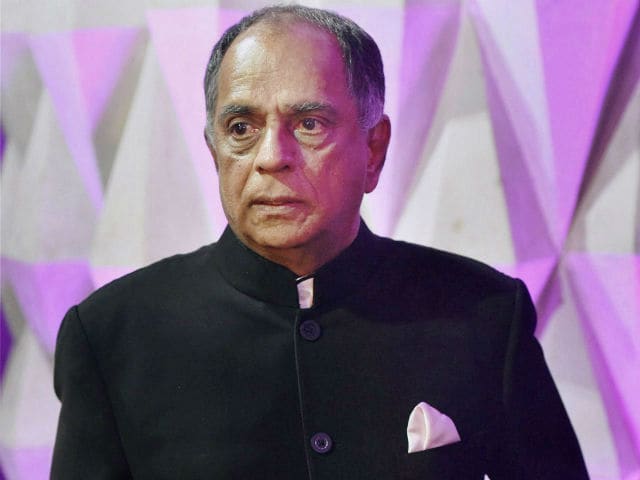 (Image courtesy: PTI)
In Which Life Scripts A Better Plot Twist Than Hollywood
La La Land
won the Oscar for Best Picture - for about two minutes. As the producers' thank yous were underway, there was consternation behind the scenes. Eventually, it turned out that presenters Faye Dunaway and Warren Beatty had been handed the wrong envelope and read out the wrong film.
Moonlight
was the winner, not
La La Land
. Head rolled later. And the dramatic bar has been set pretty high for 2018.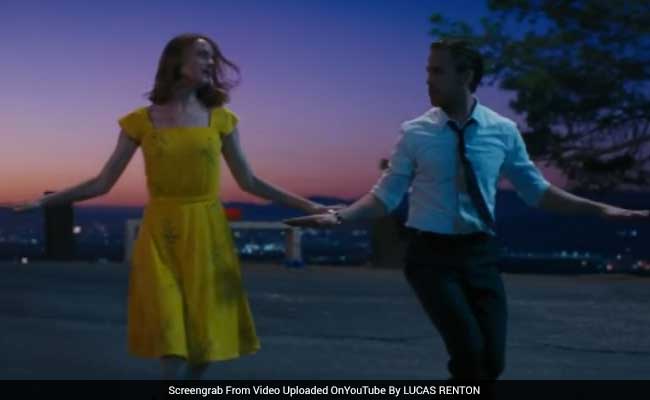 (Image courtesy:
YouTube
)
Akshay Won A National Award. Why, Asked People
Akshay Kumar won his first ever National Award for Best Actor - and at no other time would it have raised eyebrows except that he had won in a year of exceptional performance, not least of them Aamir Khan in
Dangal
and Manoj Bajpayee in
Aligarh
. Whispers of favouritism by jury chief Priyadarshan, with whom Akshay has made several films, finally ended with Akshay lashing out at critics. "I've won this after 26 years,
agar woh bhi aapka mann kare toh le lo
(take it back if you feel like it)," he said to news agencies.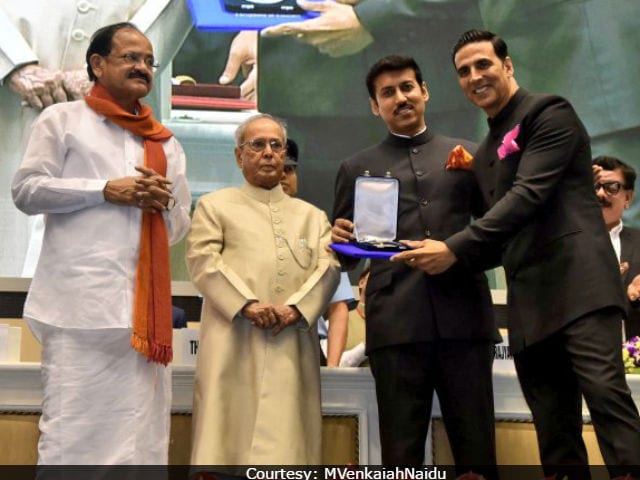 (Image courtesy:
VicePresidentOfIndia
)
So long, 2017. Been nice knowing you.