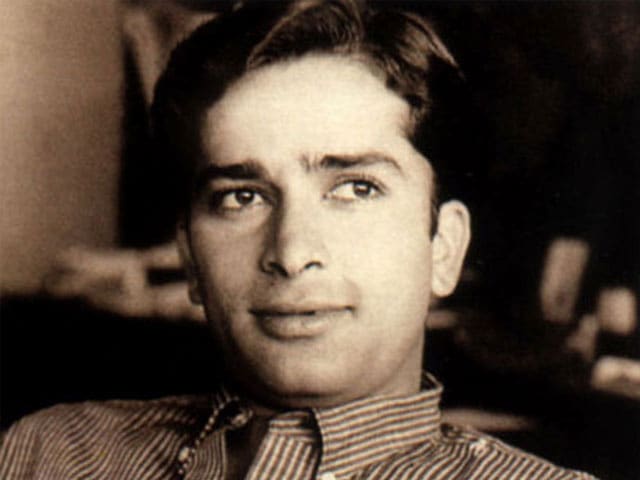 New Delhi:
Shashi Kapoor was born with the most unfair of advantages over several other actors of his time: he was born a Kapoor, the second generation of a newly-formed Bollywood dynasty at a time when Bollywood itself was young and dynasties scarce; and he was incredibly good-looking. Like the Kapoors before him - father Prithviraj, brothers Raj and Shammi - all Shashi Kapoor wanted to do was act, but he didn't simply depend on his last name and his matinee idol appearance to build a career that spanned 40 years and 175 films. The masterclass that is Shashi Kapoor's filmography offers at least five lessons in being a fearless actor for Bollywood to learn.
Experiment:
For most of his career, Shashi Kapoor flitted between mainstream and parallel cinema with the greatest ease. He could play
Shaan
's Ravi Kumar and
Junoon
's Javed Khan with equal dexterity. There seemed to be no role he could not play. His resume is the most extraordinary mix of romances like
Jab Jab Phool Khile
and
Pyar Kiye Jaa
, dramas like
Deewar
and
New Delhi Times
and comedies like
Namak Halaal
. He went international not with a powerful Hollywood studio like MGM who would cast him in blockbusters, but in the far more understated films by Merchant-Ivory.
You don't always have to look good on screen:
Even Shashi Kapoor didn't always look like Shashi Kapoor in his films. In
Utsav
, for instance, he was pot-bellied and hirsute and quite unrecognizable. This most good looking of actors was utterly unfussed about looking good.
Don't be hung up on playing the hero:
Very often, the role Shashi Kapoor played wasn't what filmy parlance describes as 'male lead' - or any lead, for that matter. In films like
Namak Halaal
, for which he won the Filmfare Award for Best Supporting Actor, he played what was considered very much the second fiddle.
Gender isn't important in a hit jodi:
Shashi Kapoor's most successful screen partnership was not with Nanda, his favourite heroine, or with Raakhee or Rekha or Sharmila Tagore or any other actress he was cast opposite. It was with Amitabh Bachchan. Shashitabh was the hit
jodi
of hit
jodis
, out-lasting Amitabh-Dharmendra, Amitabh-Rekha and several others. From the seminal
Deewar
to the hilarious
Namak Halaal
, the layered
Kabhie Kabhie
to the shenanigans of
Shaan
, Shashitabh ruled together almost unchallenged.
Celebrate the talent around you:
Shashi Kapoor appeared in ensemble films before Karan Johar and Zoya Akhtar rediscovered them decades later. From 1965's
Waqt
to films like
Roti Kapda Aur Makaan, Trishul
and
Shaan
, he was unafraid of being potentially outshone by other actors - and this rarely happened.