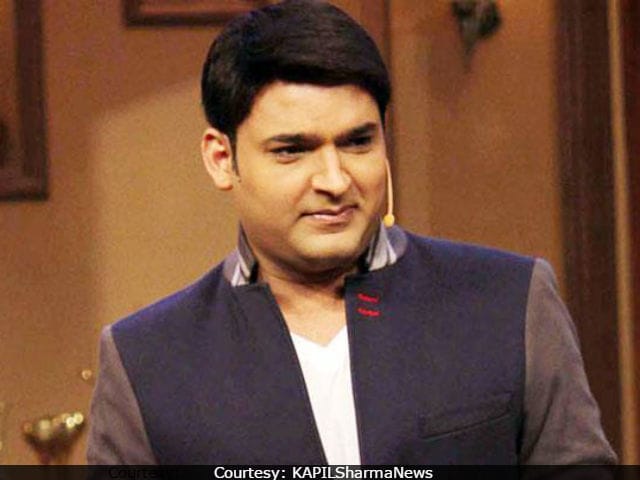 Highlights
"The channel has decided to offer a month's extension," says a source
Raju Srivastava has joined Kapil Sharma on the show
Kapil Sharma celebrated his 36th birthday on Sunday
New Delhi:
The Kapil Sharma Show
has been given a month's extension by channel heads, reports
mid-day
. The contract of the show with Sony Entertainment Television was scheduled to expire in two weeks from now. The embattled show is hosted by comedian
Kapil Sharma, who is accused of assaulting his former co-star Sunil Grover on a flight
from Australia to Mumbai. "The skit-cum-chat show's contract with Sony Entertainment Television expires in less than two weeks, but in a rather generous gesture, the channel has decided to offer a month's extension,"
mid-day
quoted a source as saying. There was uncertainty over whether or not the comedy series would continue and in what form after Mr Sharma was reported to have abused Mr Grover and threatened to end his career. Sunil Grover and other co-stars Ali Asgar, Chandan Prabhakar and Sugandha Mishra have all quit
The Kapil Sharma Show
, ratings for which have reportedly taken a beating.
Comedian
Raju Srivastava has joined The Kapil Sharma Show
and featured on last week's episode. Media reports claim that Mr Srivastava is Sunil Grover's replacement but he insisted to NDTV that he is not replacing either Mr Grover or any other actor.
Raju Srivastava told NDTV that the makers have decided to include him in more episodes because they liked his performance. "Yes, I have started shooting for this show.
The channel and the team are happy with the episodes
I have shot for them and have called me for more episodes," he said, adding that he will feature in the show as a 'new entry'.
Kapil Sharma, who turned 36 on Sunday and reportedly received no birthday wishes from his former co-stars, was allegedly drunk on a plane out of Melbourne and was reportedly infuriated when his cast mates began eating without him. He allegedly abused Sunil Grover and hit him with a shoe when the actor intervened. None of this, reported by anonymous eyewitnesses, has been corroborated by the actors.
Kapil Sharma wrote a Facebook post that appeared to gloss over the alleged assault and followed it with a Twitter apology. It was coldly received by Sunil Grover, who responded with a Twitter post warning Mr Sharma against 'acting like God.'
Last week,
Sunil Grover
, 39, addressed a note to his fans in which he confessed he feels "a little lost" and "wants to surrender himself to good work, good people."
On Sunday night,
Sunil Grover performed at the grand finale of singing reality show Indian Idol 9
. He appeared as his The Kapil Sharma Show characters Mashoor Gulati and Rinku
Bhabhi
. On April 1, he performed at a live event in Delhi.