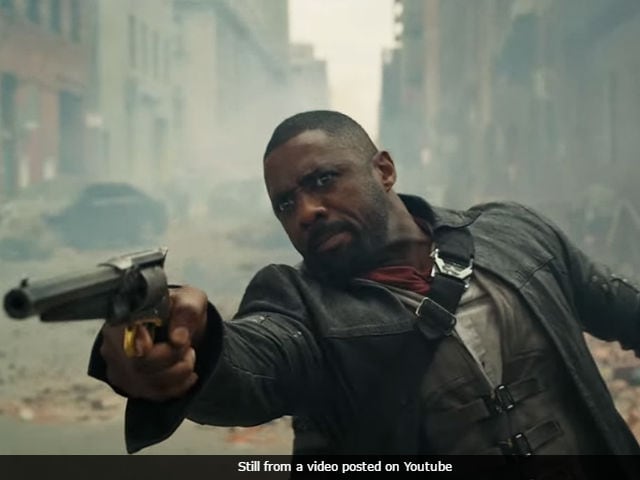 Cast: Idris Elba, Matthew McConaughey, Tom Taylor, Claudia Kim, Fran Kranz, Abbey Lee, Jackie Earle Haley
Director: Nikolaj Arcel
Rating: 1.5 stars (out of 5)

My top moment in The Dark Tower is when a character called The Gunslinger knocks a six-shooter against the back of his hand and drops in a fistful of glinting metallic bullets. Performed by the magnificent Idris Elba, this action takes on a lyrical elegance: the gun is held both effortlessly and firmly, and the bullets, released from the hand like rice at a wedding, fly into the chamber as if magnetised. The chamber is then clicked back into the gun with a singular jerk of the wrist. It is a moment of beautiful, badass grace.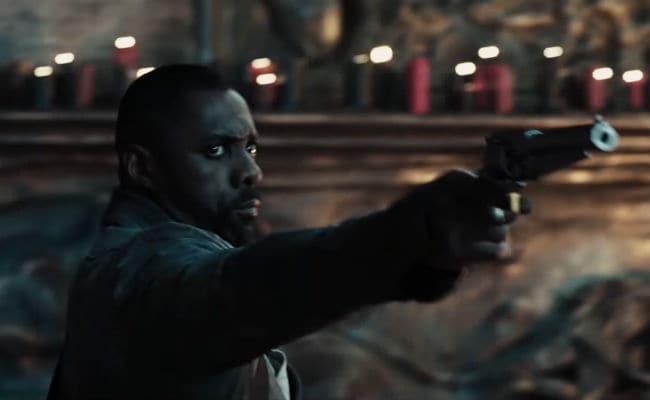 Not coincidentally, this is perhaps the only time Nikolaj Arcel's tiring adaptation of Stephen King's The Dark Tower is allowed to take a breath. This is an exhausting film, one where several books have been compressed in order to be stuffed into a ninety minute motion picture. The result is a film that, from start to finish, jumps forward with the immediacy and the plot-heavy clumsiness of a "Last week, on The Dark Tower" television recap. You'd be better served reading plot summaries of the books.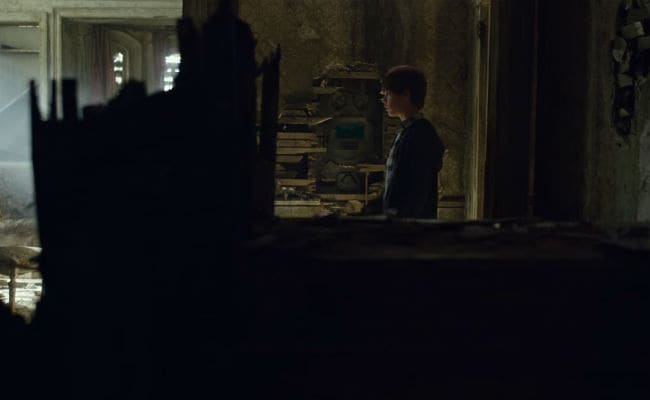 Here, very quickly, is the concept: there is a Dark Tower holding the universe together, keeping good and bad in place. This structure can apparently be felled by the mind of a child, which is why a young boy who dreams a lot and draws his dreams on paper - complete with Matthew McConaughey's distinctive cheekbones and starved-Magnum pout - becomes the key to the story. McConaughey plays the Man In Black who wants to use this child to bring down the tower and flood the universe with evil, while Elba's gunslinger wants to protect the tower at all costs.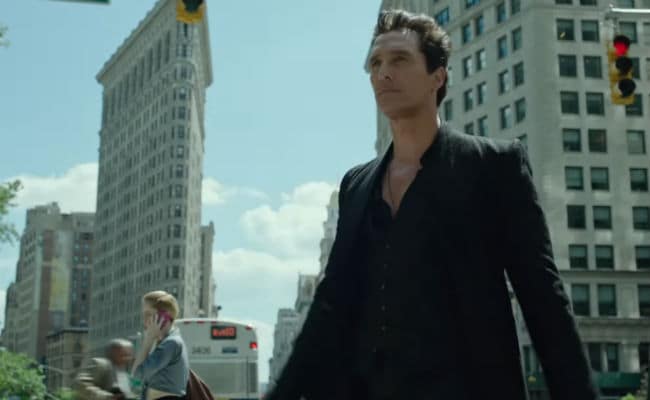 If that sounds fun it's because it should have been. This is gloriously weird material that deserved to be a rollicking good versus evil saga, a classic 80s movie made with heart and vigour and a few charmingly quotable lines of dialogue and an incredibly fresh-faced young boy who will grow up to make far too many Mission Impossible movies. Instead, we're given a tedious and dour adaptation, executed without any ingenuity whatsoever. The writing is poor, the plotting is too frantic to leave room for anything but exposition, and the visuals are too unimaginative to remember.


McConaughey, a man who could
sell a few Lincolns
instead, looks annoyed to be here, hamming it up in a tragically generic way instead of - as the material demands - going full-out Nicolas Cage. His character, like The Preacher, can tell people what to do - including, rather dully, "Stop breathing" - but Elba's Gunslinger is, sadly, "impervious to my magicks." Please, for Susanna Clarke's sake, do not allow yourself to hear McConaughey say "Magicks." It sounds excruciating and feels stupid - like he's using the word wrong - and, given the way his voice furrows under the skin, could potentially ruin fantasy reading for you.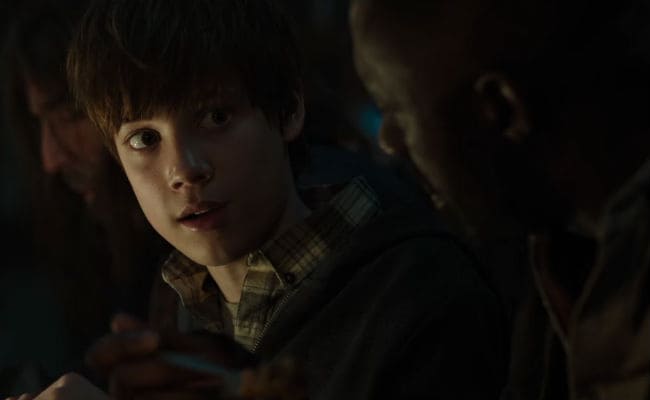 This is the kind of film where a young boy comes close to an apparition of his dead father and, falling into the trap and believing the wrong voice, reaches out and touches him. The monster takes this moment to bellow "fire and damnation" - or something like that, "evil and hellfire," maybe - instead of actually seizing the child, which leads to him being handily gunned down. This could well be a crackling scene on the written page, with mood and world-building and insightful astral descriptions, but this unenthusiastic adaptation cannot possibly do Mr King's words justice. If you love the books, you'd do better to take a cue from the child and dream something up.



Danish director Nikolaj Arcel made the beautiful A Royal Affair with Mads Mikkelsen a few years ago, but this heavily plagued production lacks subtlety on so many levels that his move to Hollywood appears unwise. The worst, however, may be ahead of him - and us. One of Arcel's upcoming projects is a remake of Alfred Hitchcock's Rebecca. I have no words to react adequately to that information. The tower might already have fallen.