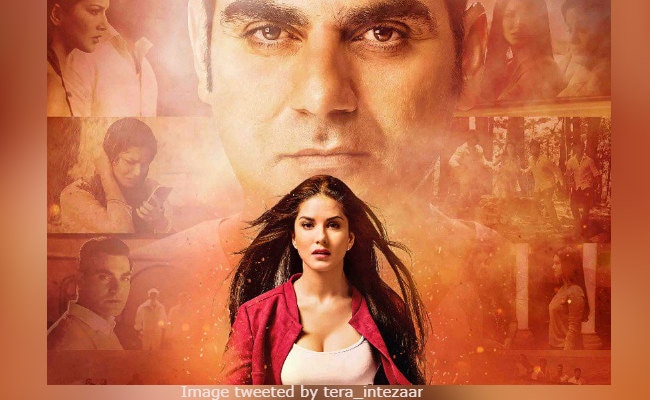 Cast: Sunny Leone, Arbaaz Khan
Director: Raajeev Walia
Genre: Thriller
Rating: Half a star

Critics who watch Bollywood movies for a living are compelled to tide over lousy cinema week in and week out. But Tera Intezaar, written, directed and edited by Raajeev Walia, is something else. It not only scrapes the bottom of the barrel, it also goes on to dig a hole through the base of the barrel and wallow in sludge. Tera Intezaar is so awfully bad that one is left completely nonplussed. Why on earth would anybody in the right mind invest money and time in mounting a film as unwatchable as this Sunny Leone-Arbaaz Khan starrer? 'In the right mind' is obviously the operative phrase here. Nobody in this film, behind the camera or in front of it, appears to be in the right mind.

Tera Intezaar has all the skin show that is customary for a Sunny Leone flick - she does everything that she needs to do to earn her keep - but it isn't half as brazenly sleazy an erotic thriller as her films usually tend to be. It hinges on the heroine's sex appeal only to an extent. It tries instead to narrate an outlandish tale that aspires to be mind-bending but ends up bordering on outright gobbledygook.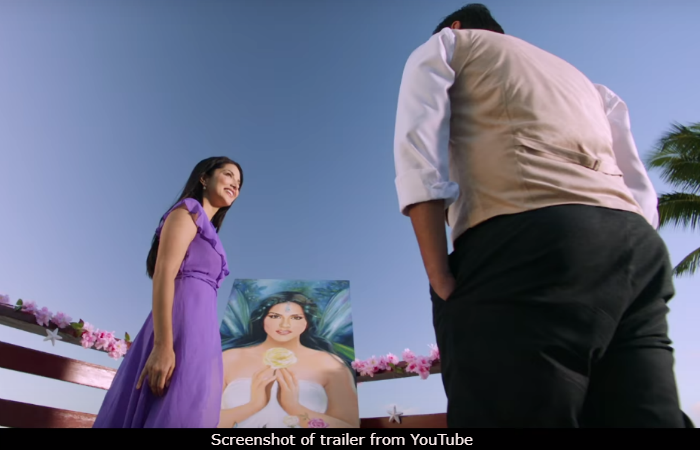 Tera Intezaar is about a buxom art gallery owner (Sunny Leone), an amateur painter who goes missing (Arbaaz Khan), a quartet of devious art dealers (led by Aarya Babbar and including Salil Ankola) and a clairvoyant lady (Sudha Chandran) who can see the past and the future. But there is absolutely no way of deciphering the goings-on until the bizarre first half has run its convoluted course. It is not that the post-interval hour offers any respite from the rampant asininity on show. Tera Intezaar is a disaster from start to finish.

What is worse is that this travesty of cinema will not let you doze off at any point: the background score is ear-splitting and non-stop with a vengeance.

The painter - he insists that art isn't his business, it's his passion - draws a portrait of the heroine without ever having set eyes on her. She is the girl of his dream, he asserts. She falls hook, line and sinker for him. The two become lovers before you can bat an eyelid. And then the guy disappears in mysterious circumstances, leaving the female protagonist distraught.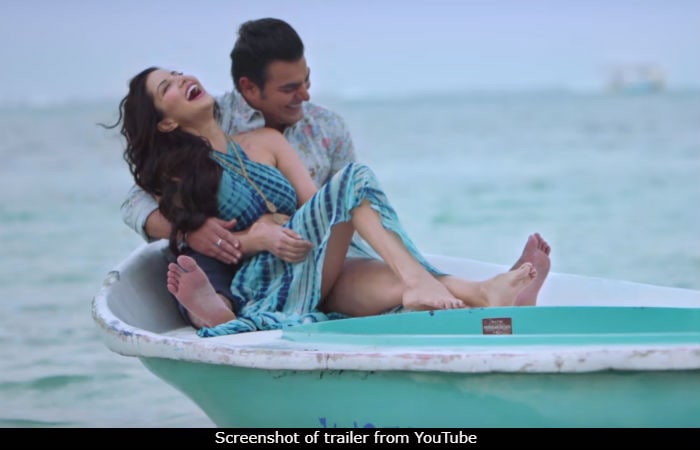 Well into Tera Intezaar, which opens in an incoherent haze with Sunny Leone's character, Rounak, waking up from a stupor, running out of a bungalow, and driving off in a car, characters keep asking/telling each other: Yeh kahaan aa gaye hain hum kuch samajh nahi aa raha (Where are we, I've no clue) or Humen toh yeh bhi nahi pata hum kahan jaa rahen hain (We do not even know where we are headed). Bang on. That is exactly how the audience feels: completely foxed by the proceedings.

There are these four guys who've done something they shouldn't have done and they receive their comeuppance one by one. Their plight, thanks to the soothsayer's all-penetrating vision, plays out in the paintings hung on the walls of the very bungalow that Sunny Leone ran out of in the film's first sequence. Who does this swanky but ill-fated abode belong to and why is there so much malevolent activity going on here? That is what Tera Intezaar unravels, returning to the starting point in the climax to complete a grotesque jigsaw that makes no more sense than it did at the outset.


Does anybody look for great acting in a Sunny Leone film
? Even though the expectations are particularly low in this regard, the performances in
Tera Intezaar
are the pits. Sunny tries hard to go beyond her sex kitten persona, but she cannot illuminate her face with enough emotion to be able to capture more than a couple of stock expressions. The others in the cast are even worse.
Arbaaz Khan walks around with a hangdog expression when he is not required to stand before a blank canvas on an easel and magically fill it with a riot of colours with the skill of a blindfolded speed-painter. He clearly isn't proud of being in this hit-and-run exercise in which he gets rammed by a car, hit by a bullet and laid low by the butt of a gun.
You might ask: why does this film deserve even half a star? Well, it is for whoever it is who dared to believe that
Tera Intezaar
could be passed off as cinema. Takes loads of guts or a whole lot of stupidity!