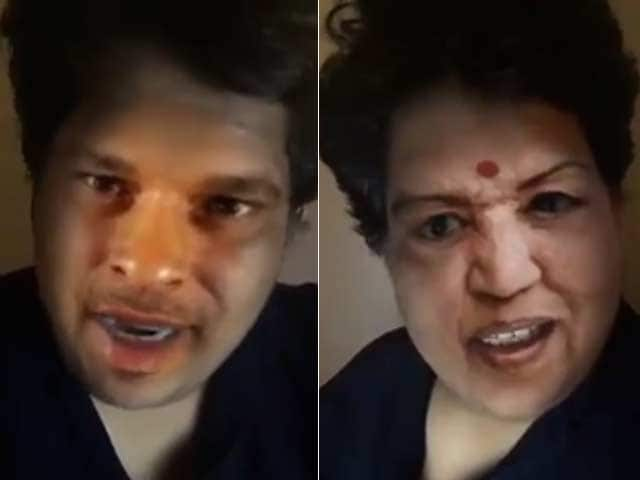 Highlights
Tanmay Bhat's video on Sachin and Lata Mangeshkar enraged social media
Raj Thackeray-led MNS filed a police complaint against Tanmay Bhat
Sachin and Lata Mangeshkar have not responded to the controversy
New Delhi:
Comedy collective AIB's Tanmay Bhat is currently embattled on several fronts after a video he made about cricketer Sachin Tendulkar and singer Lata Mangeshkar enraged both social media and the Raj Thackeray-led Maharashtra Navanirman Sena or MNS, which has threatened to beat Mr Bhat up. The BJP and Shiv Sena, political allies, have called for action against Mr Bhat and the police, urged on by political parties, have said they will be contacting Internet giants Google and YouTube to have the video removed.
Here is the controversy in five points:
1. On May 26, Tanmay Bhat posted a video titled 'Sachin vs Lata Civil War' on his own
verified Facebook page
. The expletive-laden video imagined a conversation between Sachin and Lata
ji
on the merits of Virat Kohli as a batsman.
2. The video was posted with this disclaimer: I make such nonsense on my snapchat. Also, I obviously love Lata and Sachin, just having some fun.
3. Over the weekend, Twitter reacted with outrage. Actors Anupam Kher and Riteish Deshmukh said they were shocked and disgusted by the video. Mr Bhat was savaged in tweets such as these:
'Lata Mangeshkar should die bcz John snow is dead' By that logic Tanmay Bhatt should immediately commit suicide as Dinosaurs are extinct.

— Parneet Kaur (@FunnyAngleView) May 30, 2016
@thetanmay should be arrested for the fact that he made fun of lata mangeshkar itself alone. Dude get a life.

— Ganesh (@Ganesh_205) May 30, 2016
#TanmayBhat before making fun of any one you should know hows that person is! Sachin and Lata Ji both are recipient of Bharat Ratna

— Aditya Okhade (@aaditya133) May 30, 2016
4. Tanmay Bhat, who
previously tweeted
"Roast
wale din aa gaye
by God," on Monday posted and then deleted a tweet which read: "LOL, Twitter,
jaha pe logo ke marne se pehle unke marne ki khabar
trend
hoti hai
'tasteless' & 'crass'
jaise
words use
kar rahi hai
"
5. Mumbai Police will be contacting Google and YouTube to have the video blocked. Raj Thackeray's MNS has threatened to beat the comedian up.
Last year, Tanmay Bhat and AIB were the focus of similar outrage when their 'Roast' of actors Ranveer Singh and Arjun Kapoor was widely accused of being offensive. The three-part 'Roast' was finally taken offline and an apology issued by AIB.
Neither Sachin Tendulkar nor Lata Mangeshkar have responded to the controversy.