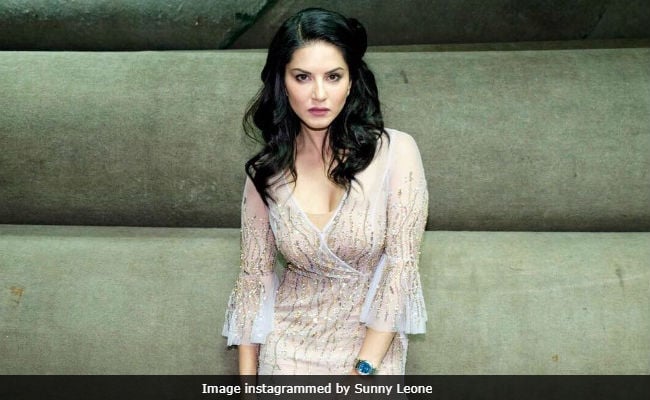 Highlights
Sunny Leone said that she faced 'real hatred' before she came to India
It has nothing to do with the country, but society in general: Sunny
She says she wants to protects her kids from the hatred she faced
New Delhi:
Actress Sunny Leone said that she faced "real hatred" before she came to India, when she was all of 21. She told news agency IANS. "Many people have the misconception that people started criticising me when I decided to come to India, but that is not true. I started getting hate mails and criticism when I was around 21 years old. So it has nothing to do with the country, but society in general. That was the first time I faced real hatred," Sunny told news agency IANS. Sunny Leone's real life story will be depicted in upcoming series
Karenjit Kaur - The Untold Story of Sunny Leone
. It will trace Sunny Leone's life as Karenjit Kaur, from a middle class Sikh family in Canada to her transition into the adult film industry and her subsequent Bollywood journey.
Sunny Leone told IANS that her family helped her tackle the negativity and the hatred. "Like many families, there are some problems in our family too. There is love, hate, emotional moments in all our lives, but our parents protected my brother and me from all the negativity, as much as they could. But at the age of 21, when you see people are saying really nasty things about you, it affects you so badly... I was vulnerable and broken from within emotionally," she said.
Sunny Leone, who is a mother of three kids, told IANS that she wants to protect her children from the "hatred she faced." She said: "As a mother, I want them to be good people who do not hurt anyone physically and emotionally. My kids should not cheat anyone, they should not steal from people. I may or may not agree with their choices in life but as individuals that is their choice. I think all I want as a mother is
my children should not go through such hatred from the society that I faced
."
Sunny Leone and her husband Daniel Weber are parents to - Nisha Kaur Weber, 2, whom they adopted last year and twin sons Noah and Asher Weber, who were born via surrogacy earlier this year.
(With inputs from IANS)