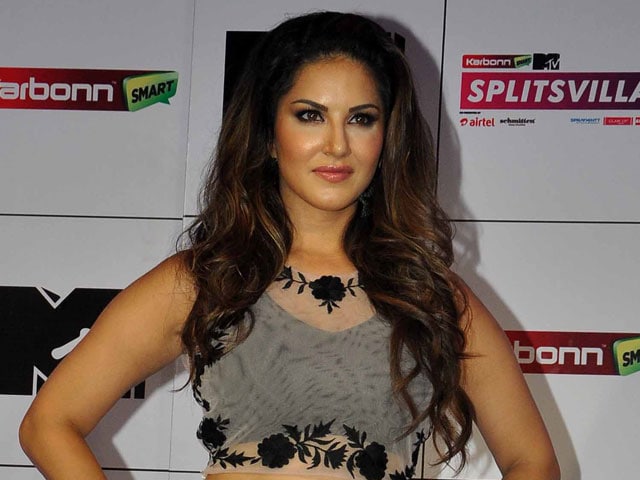 Mumbai:
Sunny Leone on 'uncomfortable' scenes in her next
Mastizaade
as co-star Vir Das and director Milap Zaveri join the exclusive interview with mid-day on all things fun and awkward. (Also Read:
Blog: How Not to Interview Sunny Leone
)
Q.
Massive support has poured in for you from various quarters following a sexist, demeaning interview with a TV journalist...
Sunny:
I have been doing interviews for about 15 years. There have been not too many uncomfortable experiences. It's rare that I get extremely uncomfortable. Over the years, I have trained myself to get out of tricky situations. When you first enter the entertainment industry, you don't know how to talk, stand or do anything, but now, I am trained. You learn from your mistakes. I call it a process of refinement.
Q.
What are the mistakes that you used to make and avoid repeating now?
Sunny:
I try not to say umm (laughs). When I hear radio shows or watch TV, I find people using umm and uhh frequently.
Q.
Vir, what was the most uncomfortable part of working in
Mastizaade
?
Vir:
Running naked on Worli Sea-Face for one of the scenes at 4.30 pm. My character gets thrown out of the house naked. He runs onto the road and nuns, hawkers and a bunch of people show up. That's something I don't want to do again. It was terrifying. People who looked at me were also terrified.
Q.
Sunny, any of Milap's lines that you were uncomfortable saying in front of the camera?
Milap:
I think the entire script!
Vir:
The second half
Sunny:
Mine was more in the first half. I have two uncomfortable scenes. I cringed before doing it and also thinking that I did it and after watching it on the monitor. I was like, 'Oh, my gosh. What am I doing?' (laughs). But, it was part of the character, something that I had said yes to long ago.
Q.
Will you tell us one of those awkward lines?
Sunny:
Well, no, because I am still embarrassed (laughs).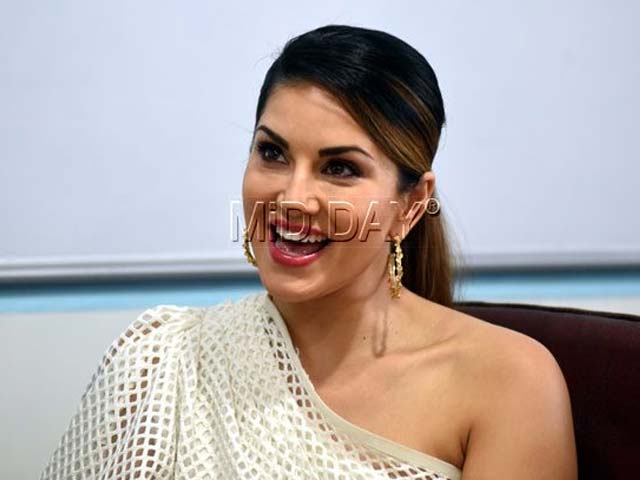 Q.
Given the content of the film, were you skeptical about Censor Board's reaction?
Vir:
I think Milap knew that some things would be cut so we had shot 150 per cent so we could retain 100 per cent in the film. The (certification) process took a while, but they have been kind to us. Luckily, our plot is intact.
Sunny:
Yes, adult comedies do have plots (laughs).
Q.
The Censor Board has been receiving flak for playing prude. What's your view on the way it deals with films?
Vir:
The good thing is that they are forming a panel to revise the way a film is approached. The role of the board should be to dictate who will see a film and not what should be shown in a film.
Q.
Sunny, what do you like and dislike about the industry?
Sunny:
The thing that I like is the interest level that filmmakers have shown to work with me. It was unexpected and not something that I thought when I lived in USA. I have found acceptance in India. It shows that people are willing to bring me into their homes on their TV screens, or buy the tickets of my films. What I don't like is when I came to India, I found it hard to adjust to how business is done here. Everyone is so emotional here. In the US, you are told this is what you are going to do and this is what you will get. But here, it is different in terms of business offers, payments and dates.
Milap:
For example, if you are friends with a producer, you will be expected to do his/her film. It is more emotional.
Q.
Are you comfortable speaking Hindi?
Sunny:
Yes, but it depends who is sitting across the table. If I feel uncomfortable then I switch back to English. But if someone talks to me nicely, I can go on talking in Hindi without issues.
Q.
In an earlier interview with us, you had mentioned that you are worried about being stuck in the same image due to your past. But, given the kind of films you are associating with, how do you plan to change your image?
Sunny:
It is not going to happen overnight; it won't happen after one sees the trailer of
Mastizaade
. But I do believe that when my next three films come out, things will change. Over the years, it (image) has changed.
Q.
Vir, in your case, you seem to be doing only comedies. Do you think you have been bracketed?
Vir:
By the end of 2014, I actually thought of doing things I am not known for. So I signed
Mastizaade
, which is an adult comedy, a first for me. My next is a drama, followed by an actioner and a family film.
Q.
Milap, many people attack you on social media. Does that affect your confidence?
Milap:
I have seen success and failure. There was a phase when nothing right was happening for me. Then a few films came my way as a writer. But, many people say that I do the same kind of writing. Many have criticised that I write only commercial films. Everyone likes good reviews, but I have learnt that people, who put in money, should make money. If a film fails and one household might have to go without food, or someone who might not find work after that, I feel responsible. So, it is my priority to try and ensure that the film is a box office success. When one of my films flopped, I wept in my car like a child and the producer was trying to console me.
Vir:
Yes, Milap cries a lot (laughs).