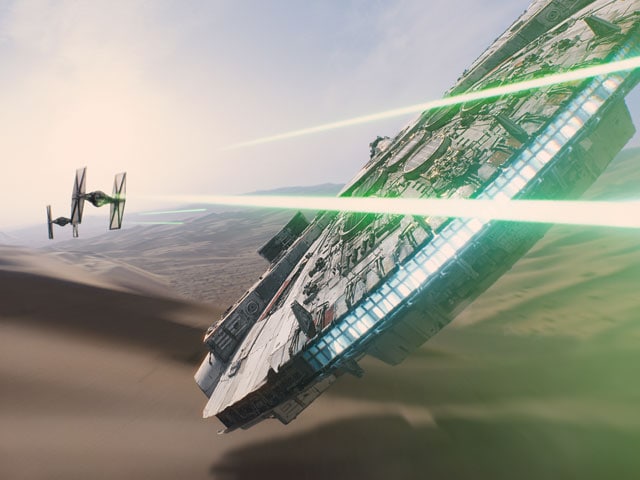 Los Angeles:
Star Wars: Episode VIII, written and directed by Rian Johnson, will hit the screens on May 26, 2017, revealed Walt Disney chairman and CEO Bob Iger.

The first Star Wars spin-off, directed by Gareth Edwards and starring Felicity Jones, will be called Rogue One.

Mr Iger made the announcement at Disney's annual meeting of shareholders in San Francisco. He also showed the attendees several trailers of upcoming Star Wars, Marvel and Pixar films and announced that that Disney would introduce the first Latina in its Disney Princess line on TV next year. The Walt Disney Chairman said he had high hopes for the live-action film Cinderella releasing on Friday.


"We absolutely love this movie," he stated.
Mr Iger also added that
Big Hero 6
- which won the Oscar for the Best Animated Feature this year - had become Disney's third-highest-grossing animated film of all time, after
Frozen
and
The Lion King
.