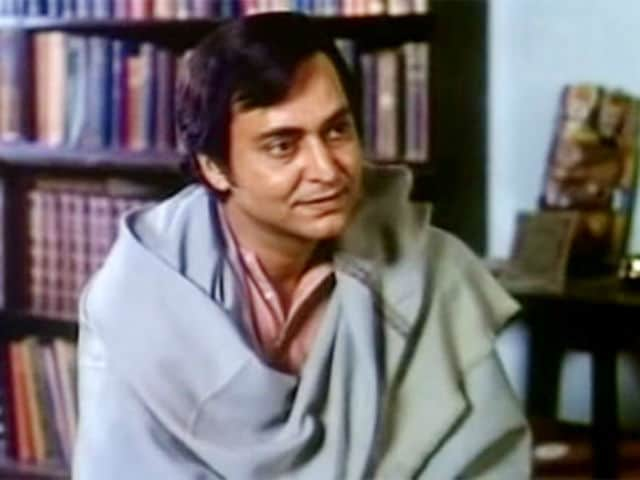 New Delhi:
Actor Soumitra Chatterjee, who played Satyajit Ray's iconic character Feluda in films, said that he never imagined that the detective would become a cult overnight after the release of
Sonar Kella
in 1974.
"I had become a fan of Manik
da
's (Satyajit Ray) detective soon after
Badshahi Angti
was published. I had never imagined that I would be the one to play the character onscreen. When Manik
da
called me to say that I would play Felu in
Sonar Kella
, I was thrilled," said Mr Chatterjee.
"I must confess that I had never imagined Felu would become a cult almost overnight after the release of
Sonar Kella
in 1974," Mr Chatterjee is quoted as telling Boria Majumdar in the his new book
Feluda@50
.
Feluda@50
marks the 50th year of the phenomenal detective, whose real name is Prodosh Chandra Mitter. The book has several articles related to Feluda and also three interviews of the actors, who played the super sleuth on screen - Soumitra Chatterjee, Sabyasachi Chakrabarty and Abir Chatterjee.
Mr Chatterjee played the lead role in both the Feluda films directed by Satyajit Ray -
Sonar Kella
and
Joi Baba Felunath
(1979). Sabyasachi acted in six Feluda films directed by Mr Ray's son Sandip while Abir played the lead role in the last Feluda film in 2014.