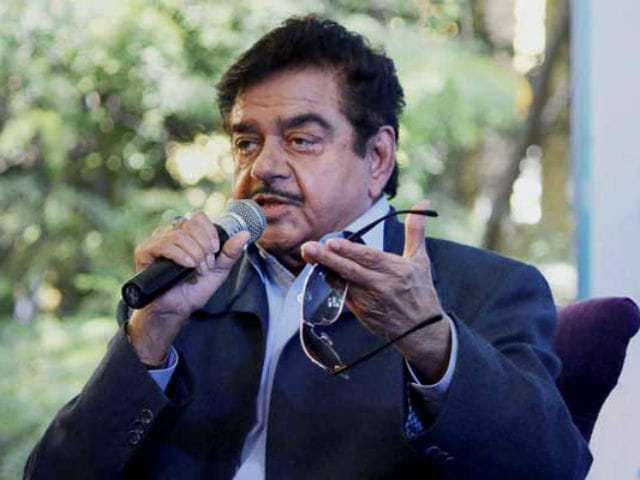 Jaipur:
Bollywood actor and BJP lawmaker Shatrughan Sinha said that it is childish for some actors in Bollywood to say that there is intolerance in the country. Mr Sinha also said that he does not agree with them.
"A lot of people from the film industry brought up the issues of intolerance in haste, and it is childish to do so. I don't stand by them," Mr Sinha said during a session on the last day of the Jaipur Literature Festival.
Mr Sinha said that he agreed with Kajol's remarks at the festival recently about there being "no barrier, line, caste or creed in Bollywood." (Also Read:
Kajol Says 'No Dividing Lines, No Intolerance in Bollywood'
)
"Only success is recognised here. I have never discriminated against who is a Bihari, a Hindu or a Muslim," said Mr Sinha.
Filmmaker Karan Johar on the inaugural day of the fest had said that he believed the "talk about freedom of expression is the biggest joke in the world and democracy is the second biggest joke."
Mr Sinha also asked his biographer Bharathi S Pradhan to read out a portion from
Anything But Khamosh: The Shatrughan Sinha Biography
at the festival.
The portion from the book talked about how Mr Sinha had helped the current Imam Bukhari's brother to escape to safety during the 1992 Bombay riots.
Responding to a question from the audience over low attendance in Rajya Sabha of star members like actor Rekha and cricketer Sachin Tendulkar, the BJP MP said that he would not have included such members in Parliament.
"I agree that such people shouldn't be brought to the Rajya Sabha for time pass. This low attendance has always been there with celebrities being inducted into the Rajya Sabha merely to increase the prestige of the House. I don't know how in today's time the Parliament's prestige is being increased," he said.