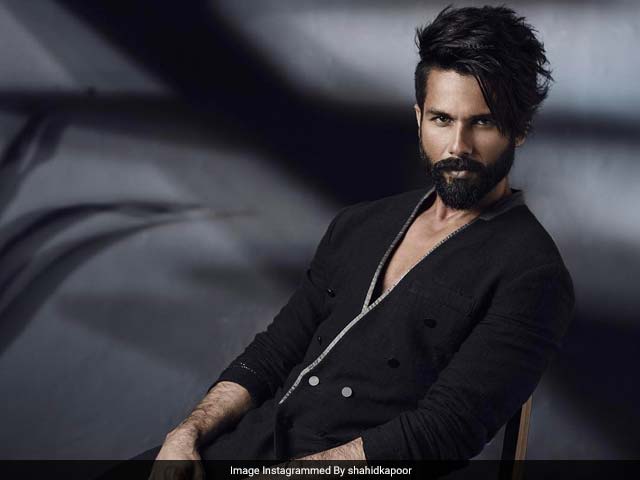 Highlights
'Aware that a certain amount of costumes got burnt,' said Shahid
'The team is coming back,' he added
Padmavati set was attacked at Masai Pathar in Maharashtra
New Delhi:
Padmavati
star Shahid Kapoor has described the attack of the film's set in Kolhapur and revealed that none of the principal cast -
his co-stars are Deepika Padukone
and Ranveer Singh - were at the location, reports news agency PTI. The set of the film was torched and vandalized early Wednesday morning, destroying props and costumes. "I am aware there has been some disruption that happened, I am aware that a certain amount of costumes got burnt, I am aware everybody is safe and nobody got harmed. The shooting has wrapped up and the team is coming back," Shahid Kapoor told reporters in Mumbai on Wednesday night, reports PTI.
An unidentified group of
10-20 people attacked
the set at Masai Pathar in Maharashtra's Kolhapur district,
lighting a fire
and pelting parked vehicles with stones. "What I am not aware of is who has done it. It is unfortunate that something like this has happened for the second time. As soon as there is some more clarity, the production house will respond to it. But no principal actors were there," Shahid said, reports PTI.
Team
Padmavati
thanked the Maharashtra Police for "quick and efficient support" in a tweet. Maharashtra's Minister of State for Home Deepak Kesarkar said that the crew has been given security and asked to file a police complaint.
Shahid Kapoor, 36, plays one of the three central characters of Padmavati - Ratan Singh, ruler of Chittor and husband of Rani Padmini who, legend has it, committed jauhar when Emperor Alauddin Khilji invaded her kingdom. Deepika and Ranveer play Padmini and Khilji.
The making of the film
has been opposed by certain factions. This is the second time the set of the film has been vandalized - in January, director Sanjay Leela Bhansali was assaulted while filming in Jaipur by a Rajput group called Karni Sena. The protests against the film are based on scenes that allegedly show a romantic connection between Rani Padmini and Alauddin Khilji - Mr Bhansali denies that these scenes even exist.
Shahid Kapoor was last seen in February's well-reviewed but under-performing
Rangoon
.
(With inputs from PTI)