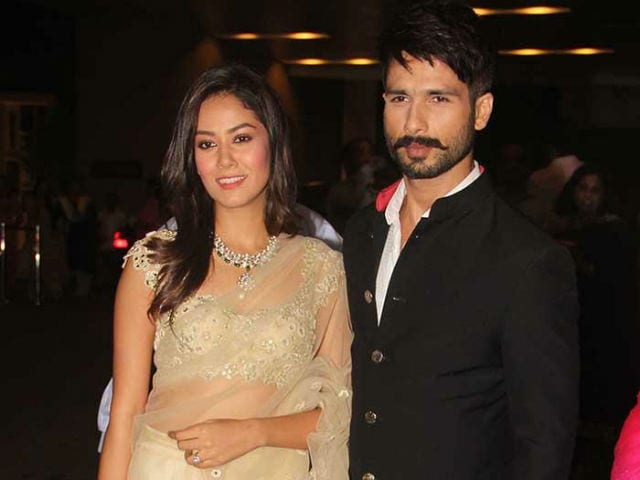 Mumbai:
Actor Shahid Kapoor may be a man of few words normally but on Saturday night at photographer Rohan Shrestha's exhibition, he seemed to be in the mood to chat. The actor's look in
Rangoon
has been praised and while Shahid started the conversation by saying he couldn't disclose much about the film, he went on to disclose quite a bit.
The actor was concerned that, as a period film,
Rangoon
would be slow but, happily, has discovered that's not the case. "It's how
Haider
was. It had lots of intensity and movement and so does
Rangoon
," Shahid said.
However, there are differences particularly in the shooting style. When it comes to
Rangoon
, Shahid is in and out of the schedule and clearly, it's thrown him a little out of whack.
"It's an odd schedule. I'm used to being with Vishal (Bhardwaj) sir throughout. Like right now, I'm not shooting. I'll only go back to shooting next week," he said.
Clearly for director Vishal Bhardwaj, this is a passion project.
"Vishal sir has been thinking of Rangoon for the past seven years. He's been thinking of it since even before
Kaminey
," revealed Shahid.
After just talking shop, so to speak, we had to ask - every woman loves a man in uniform, so is Mira the same? Shahid, tongue firmly in cheek, replied, "I'm always in unform for my wife, (mock salutes), reporting for duty! But yes, she likes my look in
Rangoon
. She likes all the work I do with Vishal sir."
Sounds like the reticent Mira is quite the disciplinarian and we're loving it. (Also Read:
Shahid Kapoor Fears No One. Wait, Sorry Mira, Didn't See You There
)