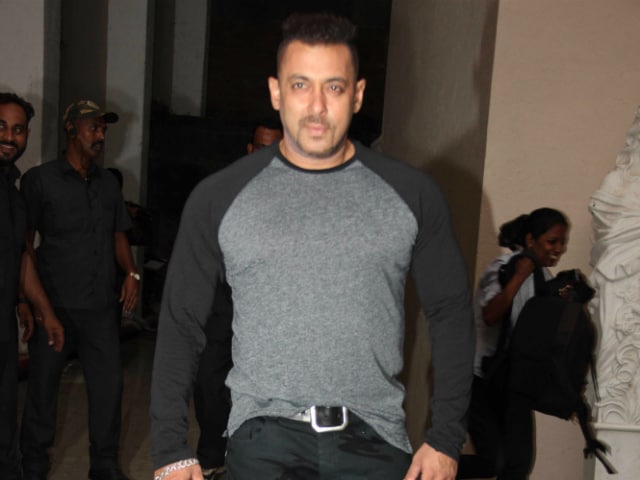 Mumbai: Q.
You are used to taking your shirt off. Was taking your pants off to wear a
langot
in
Sultan
awkward?
A.
(Laughs) That's the sport,
yaar
! I have to wear whatever a wrestler wears. If I were a swimmer, I would be wearing trunks. If I hadn't worn it (
langot
), it would have looked awkward. Yes, the first time I saw a crowd, I panicked to think I would be stepping out in a
langot
in front of them. But then I saw the other wrestlers coolly walking around in
langot
s. It is because I am a celebrity, I was worried some of the people will go crazy looking at me like that and then it would lead to security guys asking them to leave. But once I got into the shot, I was comfortable. Also, I knew I was looking fit. If my legs were looking thin or something like that, it would have been awkward. Thank God, the body is proportionate. This is my body. A lot of people, before shoot begins, pump up; I have not done that in the last 20 years. See, you can see a bit of tummy; I am comfortable with that because that's a wrestler's body and it shouldn't look groomed and chiselled. I had first planned on having this ripped look, but when I saw real wrestlers, they told me, 'Please don't do this six pack thing'.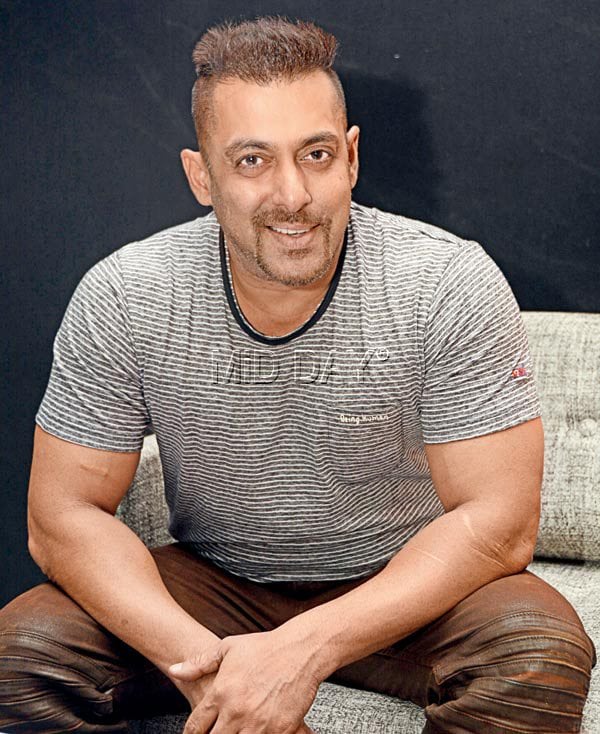 Q.
At one point, you and your friend Aamir Khan were both trying to beef up to play wrestlers...
A.
Yes, but both are different kind of films. I am pretty impressed with what Aamir has done to his body. My trainer, Rakesh, is training him and he showed me his picture. I quite liked that.
Q. But isn't it unhealthy to go yo-yo with body weight?
A.
It is not healthy, not at all. Aamir had six months to do it. I had to finish the film in three months in different weight categories. Mine was very painful.
Q.
Talking about Aamir, Is
Andaz Apna Apna
sequel with the two of you happening?
A.
Of course. We have been having a chat with Rajkumar Santoshi for a while now. If something comes up, Aamir and I must do it together. Just imagine, this film was a total disaster at the box office when it released. By Monday (fourth day of release), it had been taken off theatres.
Q.
You have been talking about overpriced ticketing for a while now. What's your argument? Don't you think the star system is to be blamed for making it all so pricey?
A.
Yes, the stars are getting the money, so they are taking. No one can afford to give more money that a star actually deserves. Then, because of that star, a lot of people are taking advantage. When they do films with other people, price goes down to one-fourth. But when it is with us, they increase the price. They take advantage thinking 'I have a Salman Khan in my film, this is my price'. That is not your price; it is
zabardasti ka
price. It is difficult to correct that now. When we have festive releases, ticket prices go up to Rs 900, but after Monday, there is a serious drop in footfalls. I think it's okay to up the price in the opening weekend, but after that, one should bring it down. And then, of course, piracy is such a big issue. But nobody's doing anything to tackle it. Everyone knows how these things are done and where the nexus is. They don't want to tackle it. They don't give a shit about this industry. This industry with so many taxes etc is still treated so badly. We are soft targets. And when they need us in drought situations and all, they come. But we get no protection when people for the silliest of reasons come and vandalise our theatres and disrupt screenings. Nobody should have the right to stop a movie from being screened. With every ticket bought, the government benefits. When the money is going back to the country, who are you to stop it? If there is a controversy surrounding me, and you don't want my movie being screened, go to the court. The officials have failed in terms of safety, economy and taxation.
Q.
Anybody with a PIL is entertained these days...
A.
It's a free-for-all; full
nautanki
. There are no scruples.
Q.
Good Hollywood films are eating into Bollywood's market..
A.
No one can eat into anyone's market. Hollywood is making better films. You can't say
logon ko samajh nahi aayi
;
aapko samajh nahi aayi ke unko kya dekhna hai
. Make watchable films and people will go to theatres.
Q.
It is surprising to see someone like you, who doesn't have to worry about the opening of his films, react this way. Why are you so anxious?
A.
I worry because
I also think the number of theatres is a big problem. Once more theatres open, we will all be sailing through. Right now, we have about 5000 screens, but
usse kya hoga
? My most successful film,
Bajrangi Bhaijaan
(2015), did a business of Rs 3.40 crore. But a TV show like
Bigg Boss
has 35-40 crore people to watch it. That should be the kind of reach that Hindi films aspire for.
Q.
Is this also the reason why stars fight over release dates?
A.
It is not a fight, but a stupid business proposition.
Agar do filmein aayengi toh
it can survive. Earlier, two or more films used to release at the same time because there was no star power. Now, we want to release in 600 to 800 screens at one go. My
Maine Pyar Kiya
(1989) released with 18 prints, but it still did well. Building more theatres is the only solution, otherwise the industry will only get smaller, ticket prices will go higher and the piracy menace will get bigger.
Q.
With
Udta Punjab
, the industry, for once, stood together and won the case eventually...
A.
The film industry is not working together. We are not working in one direction. We are trying to stop one's growth if he's doing well. They don't back someone doing a good job; rather, it is
neeche kheecho saale ko
. Once we start working together, things can change.
(This story has not been edited by NDTV staff and is auto-generated from a syndicated feed.)