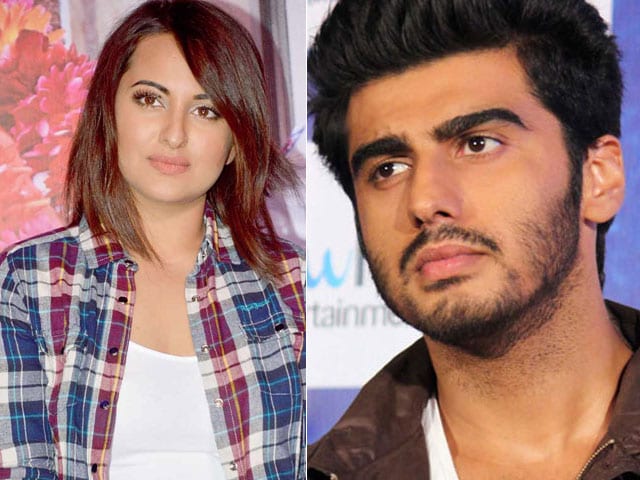 New Delhi:
Actor Salman Khan was on Wednesday convicted of all charges in the hit-and-run case dating from 2002 and sentenced to five years in jail. The actor has been granted two days interim bail till May 8 by the Bombay High Court. Within minutes of the verdict, reactions began pouring in from his friends and colleagues. (Also Read:
Salman, Bollywood's Blockbuster Khan
)
Filmmaker Mahesh Bhatt told NDTV after the verdict, "It was a body blow. We were engulfed by despair and confusion, a feeling of overwhelming powerlessness. I get this this feeling that there is an end and there is an ending to that end and I don't think we have reached that end yet, because unless he exhausts all the legal possibilities available to him, there will be an element of hope. But at the same time, I want to categorically state that you can't talk yourself out of situations you work yourself into, and I think it is important for us as a fraternity and us as a nation to keep our moral compass intact and ask ourselves some questions no matter how painful they are. Do we allow our own to get away with deeds which are perceived to be reckless by the law? I don't think that is what we are saying, but let that punishment be proportional to the crime because there is a feeling that the punishment is too harsh."
Actress-politician Hema Malini, a close friend of the Khans, told news agency PTI that her sympathies were with the actor and his family but that she respected the court's verdict. "A law is a law. This is unfortunate. Salman's family are law-abiding citizens and they have already undergone 13 years of mental torture. His philanthropic work is well known and he is known to help the needy people," she said. (Also Read:
Shah Rukh Khan Visited Salman a Day Before Verdict
)
Actor-politicians Chiranjeevi and Raj Babbar spoke to NDTV after the verdict.
Chiranjeevi said, "I am really feeling bad that Salman, being my colleague, has been convicted and I still think he has scope to appeal to the higher courts. He has a chance to take bail and meanwhile he can do justice to his films."
Raj Babbar said, "I have empathy for whoever lost his life in this incident and respect the judiciary, but the verdict will impact not only me, but whoever who knows Salman."
Describing Mr Khan as "excellent human being," filmmaker Subhash Ghai told news agency IANS, "Now he can apply for bail and justice in higher courts. That is the beauty of judiciary system too. Let's wait and watch. I sincerely pray for him because I know him closely as a good person and a compassionate thinker.
Wajid Ali, one half of the composing duo Sajid-Wajid who are responsible for several Salman film soundtracks, told PTI that the actor was being penalized for being famous. "This is a very sad moment. I am shocked at the verdict. Salman
bhai
is a simple and real man. I hope he will take it in the right spirit. It was an accident which can happen with anyone on an unfortunate day. Salman's name has made this case popular. He paid the price of being a celebrity," he said.
Several of Salman Khan's colleagues expressed solidarity with the actor on Twitter, with many being careful to qualify their tweets saying they respected the judicial process.
I can only respond emotionally just now...my thoughts and prayers are with Salman and his family today....I wish them strength....

Karan Johar (@karanjohar) May 6, 2015
Terrible news. Dnt knw wht to say except tht will stand by @BeingSalmanKhan no matter what. Hes a good man and no 1 can tk tht away frm him.

Sonakshi Sinha (@sonakshisinha) May 6, 2015
@BeingSalmanKhan is a man who has always helped d underprivileged!A man who has done so much humanitarian work.Prayers for a fair judgement.

Bipasha Basu (@bipsluvurself) May 6, 2015
It hurts when your own are punished, even if they are in the wrong. We love you and are standing by you

Alia Bhatt (@aliaa08) May 6, 2015
Nothing else to say..Except stay strong @BeingSalmanKhanlike u always have..

Sania Mirza (@MirzaSania) May 6, 2015
Hurts to think of what could happen. We will always be with you. Hope the judge sees the beauty of a human being that Salman Khan is.

Parineeti Chopra (@ParineetiChopra) May 6, 2015
The Kapoors are with the Khans in their difficult time. Time is the biggest healer. God Bless!

rishi kapoor (@chintskap) May 6, 2015
Cant wrap my head around what's happening,scary how fickle life is,hope n pray he emerges stronger like he has in the past @BeingSalmanKhan

Arjun Kapoor (@arjunk26) May 6, 2015
@beingsalmankhan "U never realise how strong you are.Until being strong is the only choice you haveeMore strength n power 2him n his family

Sidharth Malhotra (@S1dharthM) May 6, 2015
It doesn't matter what anyone or any court says he doesn't deserve this at any level...will stand by @BeingSalmanKhan no matter what...

— Arjun Kapoor (@arjunk26) May 6, 2015
I won't comment on the courts judgement. But salman Bhai has the biggest heart and is the most helpful person in this industry

Varun SURESH Dhawan (@Varun_dvn) May 6, 2015
My prayers are with @BeingSalmanKhan and his family who I know love this country and respect its judiciary.

Varun SURESH Dhawan (@Varun_dvn) May 6, 2015
Sometimes your personally attached to a person so reactions are emmotional he is family for me IStandWithSalmanKhan

Varun SURESH Dhawan (@Varun_dvn) May 6, 2015
Having known Salman personally worked with him in many movies,a wonderful human being.trying times for his family,Our prayers with them,

Raveena Tandon (@TandonRaveena) May 6, 2015
Ultimately, it was an accident and not intentional,hoping also the victims family at peace,and respecting judiciary's judgement..

Raveena Tandon (@TandonRaveena) May 6, 2015
, so hoping his sentence gets a bit lighter because for the past 12 years,with the case he has payed the price emotionally too.

Raveena Tandon (@TandonRaveena) May 6, 2015
My previous tweet was NOT a comment on the proceedings of the verdict. It was an emotional confession of a grateful friend. SalmanKhan

Dia Mirza (@deespeak) May 6, 2015
He is the man that saved my Mothers life. That I will never forget. SalmanKhan

Dia Mirza (@deespeak) May 6, 2015
Prayers n strength 4 my friend @BeingSalmanKhan n his family. Harsh sentencing doesn't mean justice. Must appeal. Deeply saddened.

sushmita sen (@thesushmitasen) May 6, 2015
There is an enormous difference between being a criminal and being human. True justice is then served. Keep d faith @BeingSalmanKhan

sushmita sen (@thesushmitasen) May 6, 2015
It would be inappropriate to comment on the court's decision but my thoughts and prayers are with Salman bhai and his family.

soha ali khan (@sakpataudi) May 6, 2015
Not commenting on courts verdict- but my heart goes out 2 @BeingSalmanKhan :large hearted 1 of d finest people I hv met in this industry.

— Riteish Deshmukh (@Riteishd) May 6, 2015
Let the law take its course. And let his fans be his force. Let the judgment be the difference between the two. And we know who may win.

Ayushmann Khurrana (@ayushmannk) May 6, 2015
Salman khan n all of us have to respect court verdict but we all know that salman is excellent as human who can't fight with destiny

Subhash Ghai (@SubhashGhai1) May 6, 2015
I have experienced d palpitations we go thru on d day of judgement. U really connect to god for justice as we all pray for salman khan now

Subhash Ghai (@SubhashGhai1) May 6, 2015
Heart broken at the verdict against @BeingSalmanKhan.Prayers & strength to him his wonderful family.

kunal kohli (@kunalkohli) May 6, 2015
I FULLY SUPPORT @BeingSalmanKhan... upset on hearing the verdict.He is a strong man.with everyone love for him he will See this through.

— Neil Nitin Mukesh (@NeilNMukesh) May 6, 2015
Actress Preity Zinta, who has co-starred with Salman in films like
Har Dil Jo Pyaar Karega
and
Chori Chori Chupke Chupke
, was among the first of the actor's friends to visit his home after the verdict was announced.
She wrote on Twitter later
Shattered after hearing the verdict. Hope the court sees @BeingSalmanKhan has helped saved hundreds of people over the years. #beinghuman Preity zinta (@realpreityzinta) May 6, 2015