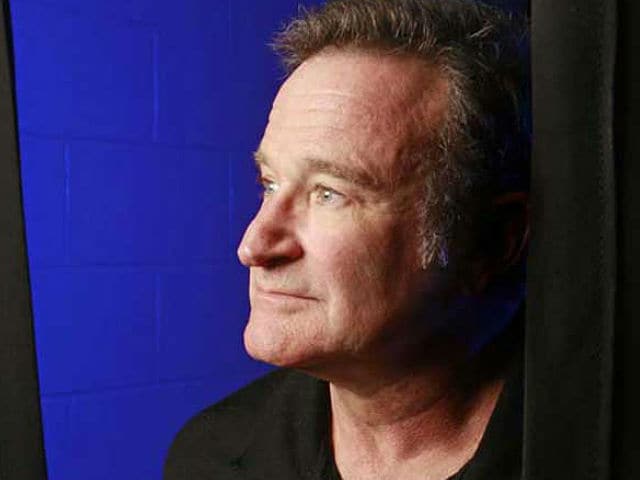 Highlights
Robin Williams, who committed suicide in 2014, had Lewy Body Disease
It causes heightened levels of anxiety, delusions and impaired movement
The biggest battle of his life was against Lewy Body Disease, says wife
Los Angeles:
Late actor-comedian Robin Williams' wife Susan Schneider believes that Mr William committed suicide due to the debilitating brain disease he was suffering from.
Mr William committed suicide in August 2014 as a result of the debilitating brain disease, which is the second most common neurodegenerative dementia after Alzheimer's and causes heightened levels of anxiety, delusions and impaired movement.
The disease was only diagnosed after an autopsy was carried out following his death, and Ms Schneider has now joined forces with the American Brain Foundation to "cure all brain disease", reports
Female First
.
"
The biggest battle of his life was against Lewy Body Disease
. This terrifying disease attacks the brain. No matter how many doctors we saw, symptoms we chased, or tests we ran, it was only in autopsy that I learned we had unknowingly been battling a deadly disease. A disease for which there is no cure," Ms Schneider said while accepting the 2016 Angel Harvey Heart of a Patriot Award from the USO on William's behalf here.
"The devastation on Robin's brain from the Lewy Body Disease, was
one of the worst cases medical professionals have ever seen
. Yet throughout all of this, his heart remained strong," she said.
"In 1945, the American Cancer Society put all forms of cancer on the collective map and called it 'cancer'. They saw it as one disease and set out to attack each manifestation of it. It is time we take the same approach with the brain - combining medical knowledge, funding, research and efforts to look at brain disease as a whole," she said.
"I have joined forces with the American Brain Foundation and have taken up their noble mission: to cure all brain disease. Together we can usher in a new era of brain care where early detection, cures and ultimately prevention become reality," Ms Schneider said.
She compared
Mr Williams's battle to that of America's servicemen
and women and said her love for him had helped her to cope since his death.
"I'm here with you because of my husband's heart. Robin absolutely had the heart of a patriot. I cannot think of a more fitting award for him, nor one that he would be more proud to receive, especially in the presence of all of you. Robin was also a warrior, and like so many of our finest servicemen and women he had battles to face," she said.
Ms Schneider said, "I stand hopeful before all of you. The love my husband and I have shared has been my beacon and my guide. The love all of you give by your choice to take your worst days and use them to give someone their best days - that devotion and caring for others is my strength."
(Except for the headline, this story has not been edited by NDTV staff and is published from a syndicated feed.)