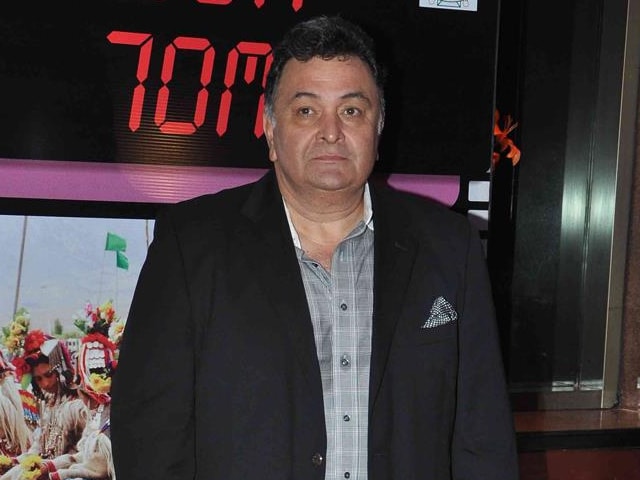 New Delhi:
Within three months of logging on after a five-year hiatus, Rishi Kapoor has established himself as a sort of Agent Provocateur on Twitter. But 1,36,000 followers and 470-odd tweets later, the 62-year-old actor says he's retiring (once again) from the microblogging site.
Mr Kapoor explained in a midnight tweet why he decided to leave:
Hi. Thought about it.Too much negativity abusive language and disregard for seniors. Will retire from Twitter coz it has only given me grief

— rishi kapoor (@chintskap) May 7, 2015
His son Ranbir Kapoor told NDTV that his father was 'going to leave a big mark on Twitter.' He said, "I guess people are seeing that side of my father which I have seen all my life. What you are reading about him is exactly how he is. He is not tweeting just for effect. These are the things that he believes in, this is his mind and he is speaking his mind. And I think somewhere Twitter and my father can be a great combination. It can be a lethal combination. But I think at the end of it he is going to leave a big mark on Twitter."
One would say Mr Kapoor senior has already left Twitter shaken and stirred, however briefly (unless he's joking about retiring).
Mr Kapoor has been berated by concerned colleagues for his (often hilarious) outspokenness on Twitter:
Morning Dimple Kapadia called to scold/praise me for my tweets.Sweet of her concern. Akshay too spoke I told him Gabbar looks good!Good luck

— rishi kapoor (@chintskap) March 24, 2015
He's issued health warnings about not taking his jokes seriously:
Convinced. Most on Twitter have no sense of humour. You don't take things/tweets so seriously and literally,this is also a fun thing.Enjoy!

— rishi kapoor (@chintskap) April 26, 2015
He's dealt with fans who want him to filed messages for Ranbir, mega-star and social media abstainer:
April 21, 2015
And he's usually responded to his critics with humour:
My future. After all the bashing I have got and threats to boycott my films ab bas Ye hi reh gaya hai! pic.twitter.com/m9EKqj4SBX

rishi kapoor (@chintskap) March 22, 2015
Rishi Kapoor, a member of Bollywood's First Family, is the star of films such as
Bobby, Amar Akbar Anthony
and
Chandni
. He was last seen in 2014's
Bewakoofiyaan
, co-starring Sonam Kapoor.