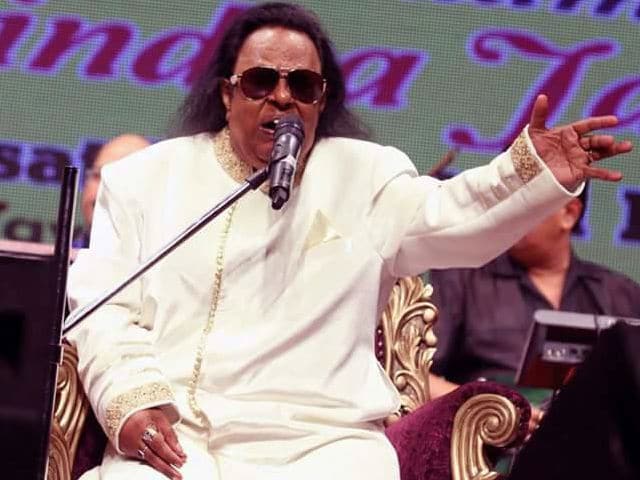 Mumbai:
Bollywood celebrities like Lata Mangeshkar, Rishi Kapoor, Hema Malini and Paresh Rawal have mourned the tragic demise of renowned music director Ravindra Jain calling it a great loss to the music industry. (Also Read:
Artist Like Ravindra Jain Can't be Replaced, Says Zarina Wahab
)Mr Jain died at the age of 71 following prolonged illness at a private hospital on Friday, a source said.B-Town took to social networking sites to express their grief:
Bahut dukh ki khabar abhi aayi hai, mahan sangeetkar,kavi,gayak Ravindra Jain ji ka aaj swargwas hua hai.Ishwar unki aatma ko shanti de.

— Lata Mangeshkar (@mangeshkarlata) October 9, 2015
R I P. Ravindra Jain "Daddu". Thank you for the lovely music. You did Henna for me.

— rishi kapoor (@chintskap) October 9, 2015
Just heard the shattering news that my beloved Dada,RavindraJain passed away today after falling sick at a concert in Nagpur.I am devastated

— Hema Malini (@dreamgirlhema) October 9, 2015
I've been closely associated with him for so many years! He has set lyrics & music for my dance ballets & we were in perfect sync

— Hema Malini (@dreamgirlhema) October 9, 2015
He understood exactly wht I wanted & was able to interpret my ideas perfectly. He can never be replaced. Rest in peace dearest Dada

— Hema Malini (@dreamgirlhema) October 9, 2015
Such a gt music director & a grter master of lyrics.He was waitg to write and compose music for my ballet 'Ganga'. Will miss him miss him!

— Hema Malini (@dreamgirlhema) October 9, 2015
Sad to know about the demise of #RavindraJain ji From Chor Machaye Shor to Heena ur contribution in Indian music will always be missed. RIP

— Madhur Bhandarkar (@imbhandarkar) October 9, 2015
One of The Greatest Creative Geniuses!! Ravindra Jain Ji Lives on... In his Songs... Music died a little today..

— shaan (@singer_shaan) October 9, 2015
Genius composer Ravindra jain ji left us today... RIP

— salim merchant (@salim_merchant) October 9, 2015
Ramayana on TV, the songs of Chitchor, lyrics of Ankhiyon Ke Jharokhon Se & so much more.. #Epic lifetime in music! Ravindra Jain. RIP

— Sona Mohapatra (@sonamohapatra) October 9, 2015
RIP Ravindra Jain. "Ghungroo ki tarah, bajta hi raha hoon mein...' Music never dies.

— Vivek Agnihotri (@vivekagnihotri) October 9, 2015
RIP Ravindra Jain. Very sad news. A Huge loss to the Indian music industry. We will miss you.

— Pritam (@ipritamofficial) October 9, 2015
RIP dada Ravindra Jain Ji a legend who we were privileged to have in our time and dance to ur music! will miss u pic.twitter.com/z9MnkPprS4

— Esha Deol (@Esha_Deol) October 9, 2015
He had been suffering from kidney ailments for some time and had been admitted to The Wockhardt Super Specialty Hospital in Nagpur on Tuesday. Owing to his ill-health, he could not attend a scheduled music concert in the state's second capital.
As there was little improvement in his condition, Mr Jain was airlifted to Mumbai by his family on Wednesday and admitted in the ICU of Lilavati Hospital and kept on a ventilator.
Born blind on February 28, 1944, Mr Jain started his musical career in the early 1970s and went on to compose some of the most memorable numbers in superhit movies like
Ankhiyon Ke Jharokhon Se, Chitchor, Chor Machaye Shor, Geet Gaata Chal, Shyam Tere Kitne Naam, Ram Teri Ganga Maili
and Henna.