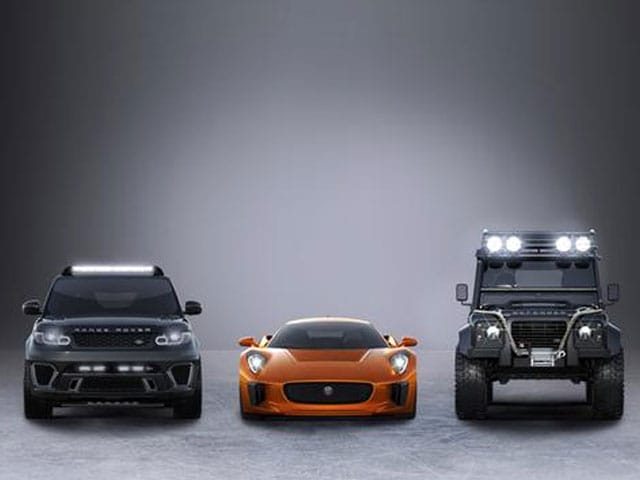 New Delhi:
James Bond has a weakness for three things - beautiful women, gadgets, and cars. To keep up with the style and speed factor, Jaguar and Land Rover have announced a partnership with SPECTRE, the upcoming instalment of the movie franchise. (Also Read: After Skyfall, Adele May Sing Theme Song for SPECTRE)

They have also announced its line-up of vehicles, which will feature in the highly anticipated 24th instalment.

Actor Daniel Craig will be seen chasing all the bad guys in sophisticated vehicles like Jaguar C-X75s, Range Rover Sport SVRs and Defender Big Foots.

The Jaguar C-X75 will feature in a spectacular car chase sequence through Rome alongside the Aston Martin DB10. The C-X75 vehicles have been built in collaboration with Williams Advanced Engineering facility in Oxfordshire, England.

Scenes including the heavily modified Land Rover Defenders and Range Rover Sport SVR have already been filmed in Austria.


And in the end, Big Foots are constructed by the Special Operations division with huge 37-inch diameter off-road tyres to tackle the extreme terrain. They also feature enhanced body protection.
"This is an exciting partnership for Jaguar Land Rover and an opportunity to demonstrate the fantastic capabilities of the Special Operations team,'' said managing director of Jaguar Land Rover Special Operations, John Edwards in a statement.
This is not the first time that the vehicles will feature in a Bond film. Rugged Defender 110 Double Cab Pick Up made its appearance in the opening sequence of
Skyfall
.