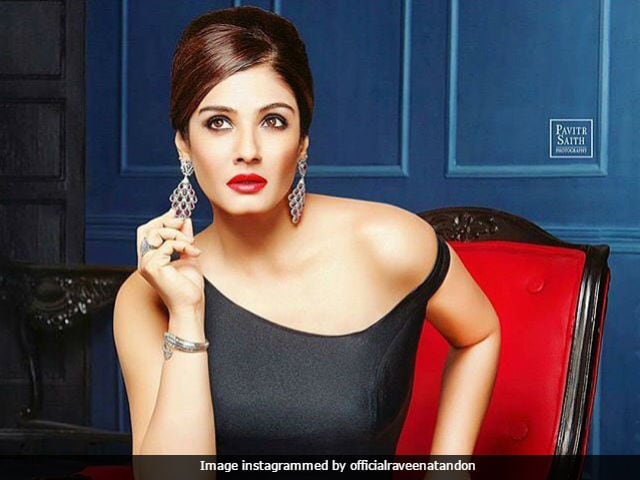 Highlights
"Salman has always fulfilled his promise as a friend," said Raveena
"Salman was always there for me when I needed him," said Raveena
Raveena is awaiting the release of her upcoming movie Maatr - The Mother
New Delhi:
Raveena Tandon, who is awaiting the release of her upcoming movie
Maatr - The Mother
, told news agency IANS that Salman Khan has always supported her in times of need. Raveena Tandon has co-starred with Salman Khan in films such as -
Andaz Apna Apna
and
Patthar Ke Phool
. The 42-year-old actress told IANS: "Salman and I used to fight a lot on trivial issues. We have fought over a bubble gum! But honestly, Salman is a fantastic person at heart. If I have to name one person who has stood by my side as a friend, it would be him." She added: "All others turn their back in times of need, but Salman has always fulfilled his promise as a friend. He was always there for me when I needed him."
Raveena Tandon said Salman Khan visited the sets of her ad film while he was looking for a female lead for his film
Patthar Ke Phool
. She said: "What followed was a series of calls from Salim Khan and G.P. Sippy to my father, asking him to convince me for the film. I then agreed to do the film."
On Tuesday, the first poster of her upcoming movie was released by the makers of the film.
In the poster, Raveena Tandon has a fierce expression
. Maatr - The Mother, directed by Ashtar Sayyed, is scheduled to release in theatres on April 21. The film also features Madhur Mittal in lead roles.
Raveena Tandon had last made a cameo appearance in Anurag Kashyap's Bombay Velvet (2015) starring Ranbir Kapoor, Anushka Sharma and Karan Johar. She will be returning to big screen after a gap of two years. She will also feature in
Shab
, directed by Onir. The film features Arpita Chatterjee, Ashish Bisht,Simon Frenay and Areesz Ganddi.
(With IANS inputs)