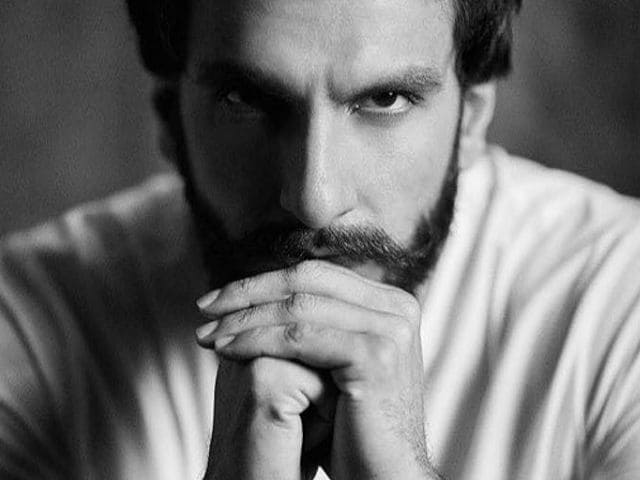 Highlights
"I treat all women with the utmost respect," said Ranveer Singh
Siddharth criticised Ranveer's ad on Twitter
Ranveer Singh is busy with the promotions of Befikre
New Delhi:
Ranveer Singh's advertisement for a clothing line, which shows the actor dressed in office wear with a woman over his shoulder, watched by a grinning butler on the side, was been criticised as sexist and offensive by the Internet and even some celebrities. The tag line of the ad says, 'Don't Hold Back. Take Your Work Home.' However, the 31-year-old actor issued a statement on Friday in which he apologized for the oversight and said that he "would never do anything to disrespect" women. The ad, now pulled by the clothing brand, has been widely
slammed on Twitter earlier this week
.
"It was important to give the brand creative freedom while designing their campaign, but I guess we got it wrong on one of those billboards and I'm sorry this happened but it's a thing of the past. We rectified it immediately by having that hoarding taken down as soon as possible from everywhere in over 30 cities overnight. I treat all women with the utmost respect both professionally and personally, and would never do anything to disrespect them," said Ranveer Singh in a statement.
Ranveer also told to Shekhar Gupta in an
Off The Cuff
session that the intent behind the advertisement was not "malicious." He said: "Jack and Jones ad wasn't malicious but wasn't going down well so got it taken down."
JackJones ad wasn't malicious but wasn't going down well so got it taken down, says @RanveerOfficial at #OTC with @shekhargupta

— ThePrint (@theprintindia) November 23, 2016
At the same event Ranveer said that he has no issues being objectified (by either men or women). "I love when I'm positioned as a sex symbol. It's like the best thing ever. I don't want to be known as the best actor or the guy whose films made most money, just call me the sexiest, the hottest, the most desirable."
Rang De Basanti
actor Siddharth posted a strongly-worded tweet dismissing Ranveer's ad as 'a new low' for women's rights at the work place.
A new low for women's rights in the workplace in India. What were they thinking? #Failpic.twitter.com/3PW5mMaKOt

— Siddharth (@Actor_Siddharth) November 20, 2016
The actor has been featured in controversial commercials before - last year, an advertisement for an innerwear brand showed the actor wrestling a rubber shark. After being red-flagged by People for Ethical Treatment of Animals or PETA, the advertisement was run with a disclaimer. Ranveer's ads for a noodle brand, which he
promotes as 'Ranveer Ching,'
has also been criticised by some as racist.
Ranveer Singh is currently busy with the promotions of his upcoming film
Befikre
, which deals with the notions of new-age romance and relationships. Aditya Chopra returns as director fir
Befikre
after eight years. He last helmed Shah Rukh Khan and Anushka Sharma's
Rab Ne Dana Di Jodi
, which released in 2010.
He will soon begin filming
Padmavati
his third film with director Sanjay Leela Bhansali and actress Deepika Padukone. Shahid Kapoor plays Deepika's (Rani Padmavati) husband Ratan Singh while Ranveer stars as Alaudin Khilji.