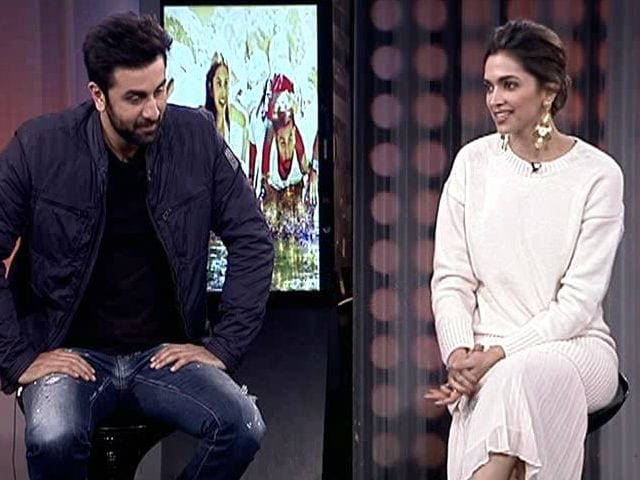 New Delhi:
Two strangers on a holiday make for very filmy
Tamasha
in director Imtiaz Ali's upcoming film. But ask its stars Ranbir Kapoor and Deepika Padukone if they've ever had a similar encounter for real and the answer is long in coming. After much hemming, hawing and embarrassed giggling in the NDTV studio on November 23, Deepika passed the buck to Ranbir saying, "Iske saath zaroor hua hoga." Because Ranbir is 'more social.'
Apparently not, because Ranbir's response was an emphatic 'No.' An attempt on his part to pass the parcel to his director was neatly deflected by Imtiaz, who said "It's a question for you and Deepika."
Turns out the reason Ranbir asked Imtiaz was because Tamasha is reported to be part-autobiographical ("Not part, completely autobiographical," according to Deepika. "Not at all," according to Imtiaz).
"Whatever you see in the film, Imtiaz has done with some person in his life," Ranbir claimed. In particular, a scene in which he and Deepika are running in Corsica and are thirst when they spot a lake. They drop to their hands and knees and crawl to the lakeside, lapping the water up like "tired cheetahs."
"While Deepika was doing the shot she looks at me and says 'do you think Imtiaz has done this before?,'" Ranbir elaborated.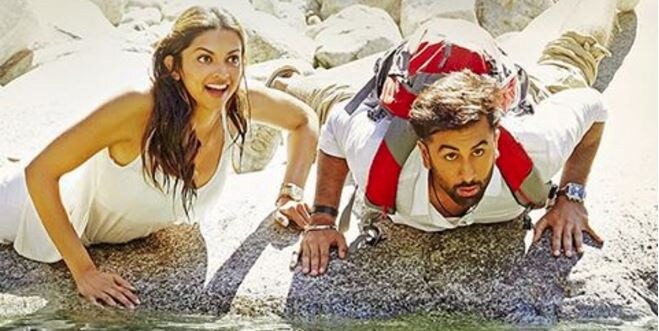 You might think, after all this, that there's no one else who could compete with this level of Tamasha. Think again. Both Deepika and Ranbir agree that there's one other person who is top
Tamasha
.
"Ranveer (Singh) is full of
Tamasha
. You have to love him for what he is. He is not at all apologetic about his personality or the clothes that he wears (Are you listening Ranveer?). It is what it is," said Deepika. (In Pics:
Slow Clap For Ranveer Singh's Airport Swag
)
When asked if Ranbir had someone like
Tamasha
's Tara to break the monotony in his life, he slyly said, "Imtiaz is my Tara. My
toot-ta tara
."
Ranbir was also asked which of his actor-father Rishi Kapoor's films he would like to remake. He said: "I'm a big fan of my father. There's a film -
Zamane Ko Dikhana Hai
, not many have seen this, but he had great comic timing and great flair for romance in it. But I'll probably like to remake a film like
Amar Akbar Anthony
. It's your classic commercial film."
Ranbir would play Akbar Illahabadi in the film, the role his father played in the original. In his absence, he picked Ranveer and Aditya Roy Kapur. As Anthony, he would cast a Khan, either Shah Rukh or Salman. Hrithik Roshan was his choice for Amar. In the original
Amar Akbar Anthony
, directed by Manmohan Desai, actors Vinod Khanna, Rishi Kapoor and Amitabh Bachchan starred in the titular roles.
Deepika and Ranbir were in Delhi to promote
Tamasha
, which releases this Friday.
Watch: