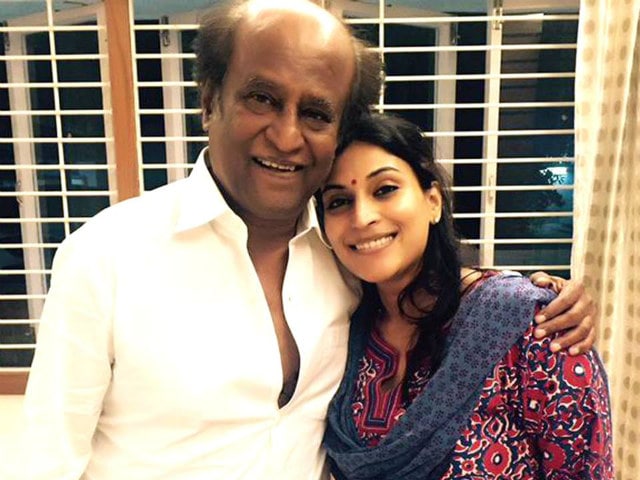 Highlights
Aishwaryaa's memoir releases on Rajinikanth's birthday this year
Actor Dhanush is 'happy' about his wife's new venture
Aishwaryaa is also an accomplished Bharatnatyam dancer
Chennai:
She's an accomplished Bharatnatyam dancer, film director and start-up entrepreneur with Ten Entertainment, a digital medium promoting short films. In addition, Aishwaryaa R Dhanush also oversees the production activities of her star husband Dhanush's Wunderbar Films. Now, this soft-spoken and charming elder daughter of superstar Rajinikanth, is all set to take on one more mantle, that of a writer. Aishwaryaa is writing a 250 page memoir, titled
Standing On An Apple Box
- 'The Story of a girl among the stars', to be published by Harper Collins Publishing India. The book, which is fifty per cent complete, will be released on 12 December 2016, on her dad, superstar Rajinkanth's birthday. So what prompted the very busy director, star wife and mom, who is also working on
Cinema Veeran
, a documentary film on stuntmen, to take up writing? In a chat with her, we discover that her father Rajinikanth saw the writer in her long before she did.
Her father Rajinikanth discovered the writer in her
"Actually writing is something I have always been doing, since childhood. As a kid, my father would often catch me scribbling something on paper and would ask me, 'What are you writing so seriously?' As I grew up, I started keeping a journal and penned my thoughts and impressions as a teenager," recalls Aishwaryaa. "In fact, dad is not surprised at all that I'm writing a book. He says he always knew that I would be a writer some day!" (Also Read:
'Rajinikanth's Kabali as Much an Emotional Film as a Gangster Flick'
)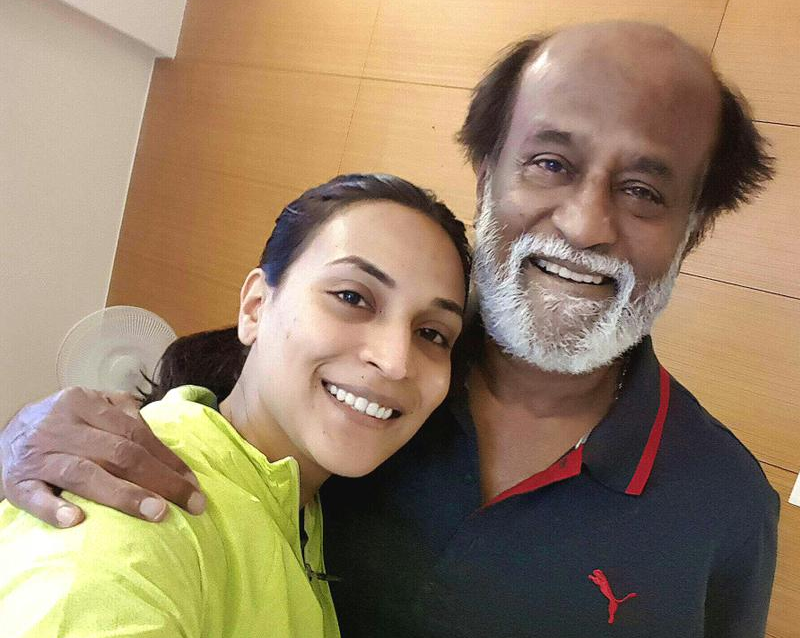 But the habit of writing her daily journal took a backseat after marriage, kids and a profession. However, quite by chance, Aishwaryaa re-discovered her love for it again recently. Recalling how the idea of a book came along, she discloses, "I would say my two sons, are in a way responsible for my return to writing. As a mom, I am always helping them with homework and encouraging them to read books. My younger son Lingaa is currently reading the Ladybird series while the elder one Yatraa is into Enid Blyton and JK Rowling. Since I'm a voracious reader, I enjoy reliving my childhood through their reading habit. Around six months ago, when I was looking over their composition homework, it somehow made me recall and revive my own interest in writing and I started jotting down my thoughts. I showed some of it to my friends who thought that I should send it to a publishing house. I thought they were just being nice to me. But when they insisted, I decided to approach Harper Collins. When Harper loved the first draft itself, I felt I was doing something right after all!" she grins.
Breaking the star-kid myths
Aishwaryaa is very clear about the style and substance of her book. It is touted to be a memoir with vignettes of glimpses of her own life under the watchful eyes of star gazers and cameras, as the daughter of the iconic Rajinikanth and the wife of sensational star Dhanush. It's about the multiple roles a woman has to juggle as she learns to live with the spotlight and yet live a normal life. Says she, "I am not out to prove myself as a writer. My book is my personal journey and would read almost like a diary. It's realistic but doesn't give room for gossip. People have their own pre-conceived notions of the life of star kids and myths abound about how easy they have it in life. I want to break those notions and give a peek into how the life of star children has the same highs and lows as anyone else. Several moms, daughters, wives and professionals will relate to it in some way or the other and may find parallels in their own lives."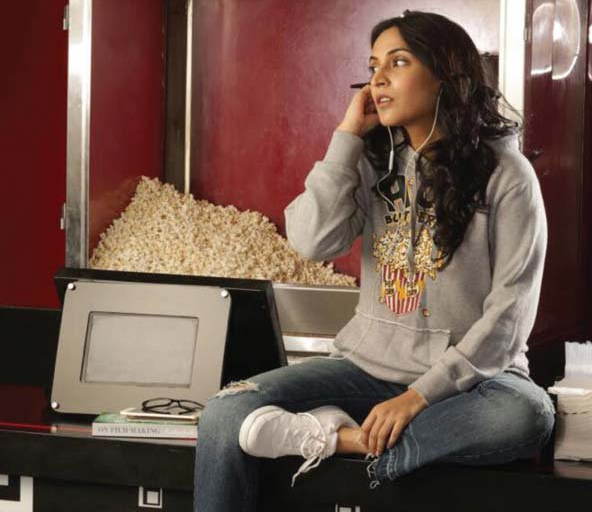 So while it's autobiographical in nature, Aishwaryaa is not aiming at narrating the story of her entire life. "I'm just penning incidents, ideas and thoughts that have affected me most and stand out in my memory," she explains.
With fifty percent of the book complete, Aishwaryaa is racing ahead to meet the December deadline. "Both my kids are set in their routine of school and extra-curricular activities. Their day is so jam-packed that I only get to spend time with them during breakfast and at dinner and bedtime! So once I send them off to school, I have plenty of time at my disposal, to write," she says.
And what does husband Dhanush have to say about this new facet of his wife? "Dhanush was pleasantly surprised because he hadn't seen this side of me before. But he's happy about it and feels it's another achievement in my life," she signs off.