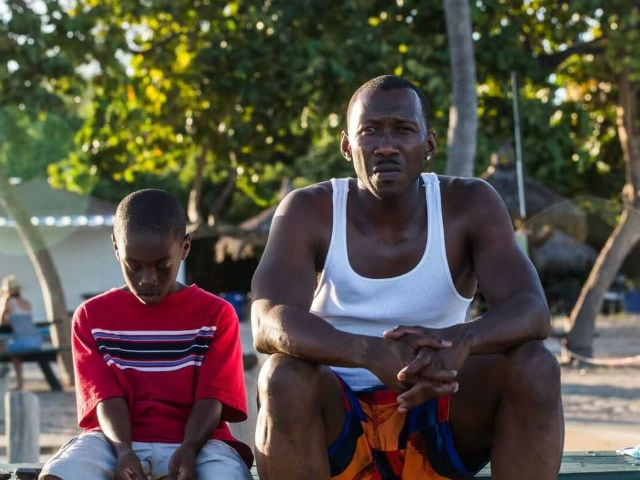 Highlights
Barry Jenkins' Moonlight won the Oscar for Best Film
Emma Stone won Best Actress for La La Land
Casey Affleck won Best Actor for his role in Manchester By The Sea
New Delhi:
Wait, what just happened
at the 89th Academy Awards
? A Steve Harvey-Miss Universe moment that entirely upstaged everything else that happened in the show. The final Oscar - Best Picture - was announced by presenters Warren Beatty and Faye Dunaway as
La La Land
, the favourite film to win. Except it hadn't won. As the cast trooped onto stage and thanks began to be given, it was discovered that the wrong movie name had been read out.
Moonlight
had won. Social media erupted, so did the Dolby Theatre in Los Angeles where the Oscars are held. The final count - six Oscars for
La La Land
, including Best Director for Damien Chazelle and Best Actress for Emma Stone. Three wins for
Moonlight
- Best Film, Best Supporting Actor for Mahershala Ali and Best Adapted Screenplay. So, yay
Moonlight
- Warren Beatty was apparently handed the wrong envelope.
The moment
capped an otherwise uneventful Oscars in which there were few surprises. Casey Affleck won Best Actor for
Manchester By The Sea
and Viola Davis won Best Supporting Actress for
Fences
. Iranian director Asghar Farhadi's
The Salesman
won the Best Foreign Language Film. He was unable to collect his Oscar in person because of Donald Trump's visa ban.
Zootopia
won Best Animated Feature, beating
Moana
.
Priyanka Chopra was in the audience
, eight-year-kid Indian actor Sunny Pawar of
Lion
won hearts and Jimmy Kimmel trolled both Mr Trump and his frenemy number 1 Matt Damon.
Here is the full list of winners: Best Picture
:
Moonlight
Best Actress
: Emma Stone,
La La Land
Best Actor
: Casey Affleck,
Manchester By The Sea
Best Director
: Damien Chazelle,
La La Land
Best Supporting Actress:
Viola Davis,
Fences
Best Supporting Actor:
Mahershala Ali,
Moonlight
Original Screenplay
:
Manchester by the Sea
Best Adapted Screenplay
:
Moonlight
Best Animated Feature
:
Zootopia
Best Animated Short Film
:
Piper
Best Live Action Short Film
:
Sing
Best Foreign Language Film
:
The Salesman
Best Documentary Feature
: Ezra Edelman and Caroline Waterlow,
OJ Made in America
Best Cinematography
: Linus Sandgren,
La La Land
Best Original Song
:
City of Stars
,
La La Land
Best Original Score
:
La La Land
Best Visual Effects
:
The Jungle Book
Best Production Design
:
La La Land
Best Sound Editing
:
Arrival
Best Sound Mixing
:
Hacksaw Ridge
Best Makeup And Hairstyling
:
Suicide Squad
Best Costume Design:
Fantastic Beasts and Where to Find Them