New Delhi:
"It's predator season."
That was texted to me last evening by a friend who used to work at
The Viral Fever
, the web content company currently under fire because of the many sexual harassment complaints against its founder, Arunabh Kumar. Her text was, however, sent in the context of a new scandal surrounding Phantom Films and, more specifically, Queen director Vikas Bahl.
According to numerous sources - including
Rajeev Masand's column in Open Magazine
last week, and
a front-page article in today's Mumbai Mirror
- it is apparent that a young woman working with Phantom Films complained of sexual harassment against Bahl, one of the firm's founders. According to today's report, Bahl was asked to step down following multiple complaints. "He has behaved badly in the past as well, but when this specific complaint came, we had to act on it," the report quotes a stakeholder as saying.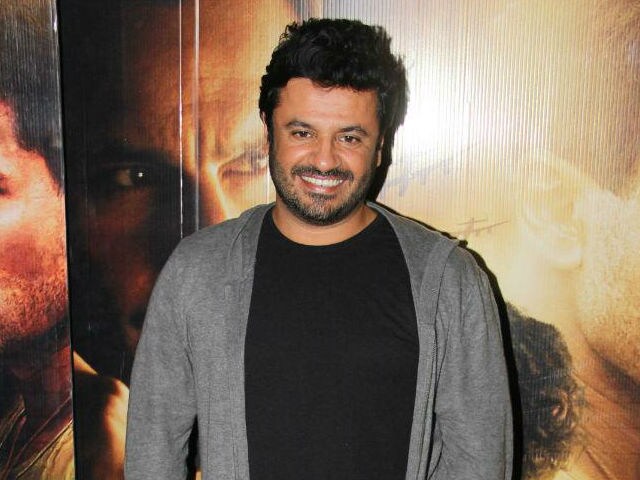 The Indian film industry is predictably silent. I first heard anything about this early last week, when a writer-director casually told me about a falling out within the Phantom gang, saying
Bahl is being asked to leave
because of a "bad scene" in Goa. Founded in 2011 by Anurag Kashyap, Vikramaditya Motwane, Madhu Mantena and Bahl, Phantom Films is responsible for films like
Lootera
,
Queen
,
Bombay Velvet
,
Masaan
,
Udta Punjab
and the recent
Trapped
.
Speaking on conditions of anonymity, a director who has worked with Phantom told me that the recent dust-up in Goa was because Bahl's transgressions "crossed a line" this time - he apparently misbehaved with a young lady one of his other Phantom partners had already professed interest in - and that is why, the young woman was asked to come forward. There is also a rumour that, after complaining internally, she wrote directly to Anil Ambani of Reliance - who controls a 50% stake in Phantom - and he ordered that the situation be controlled immediately.
Phantom has had a problematic image for a while, gaining notoriety in the film production community for being bad paymasters, and for structuring exploitative deals that see the partners make money on bad films even while distributors and exhibitors suffer heavy losses. There are damning rumours about one partner whose name is suspiciously missing from most of the films produced, for financial reasons. These charges must, naturally, be taken with a huge grain of salt: producers make enemies easily, especially when they succeed, and industry gossip is built on image and exaggeration.
What we know is that there appear to be multiple complaints against Bahl, just like there were against Arunabh Kumar. It has to be a positive sign that women in India are no longer afraid to raise their voice and come forward with their complaints, and that we are paying attention.
Kumar, who is currently absconding from the police, is said to be in hiding under legal advisement, but it is clear his public image has taken a massive battering. TVF, which relies on sponsors and product placement to fund humorous videos, is going to have trouble moving forward.
Bahl, currently in Delhi according to the
Mirror
report, reiterates that everything is fine - "Nothing has happened, I am running the company," he says in the piece - even as one of his fellow Phantoms is quoted as saying "Vikas being sacked will affect everyone."
Will it, however? Are we paying attention to the complaints against Kumar and Bahl simply because they are not stars and so we can believe in their fallibility? What if someone accused one of our A-list actors of inappropriate behaviour? Are we ready to believe a woman if she raises charges against one of our much lionised superstars?
And if you think we are, then just think of the way Kangana Ranaut was attacked by the media. She didn't even have to mention sex for there to be a massive backlash, merely for mentioning a relationship with Hrithik Roshan. Whatever Ranaut said had been whispered about in Bollywood - a thousand times worse was said what she said - but a huge percentage of the mainstream media turned against her, while the majority of the industry decided to maintain a stony silence.
It is this silence we are seeing again, as nobody in the industry is talking about Bahl. On the record, that is. Off the record people are willing to tell me the most outrageous rumours, but online there isn't a single angry tweet from any actor, actress or director.
Yesterday's Mirror report
, in fact, went to great - and, frankly, bizarre - lengths to break the story without taking any names of the people or the company concerned, attributing this uncharacteristic shyness to the fact that no FIR had yet been filed. Where was this restraint when it came to the coverage of the TVF founder? The FIRs came much after we'd already spent reams of newsprint on Arunabh Kumar.
Bollywood is a notoriously sexist industry with harassment almost accepted as a part of the job, and it is important we take women seriously when they talk about their discomfort - instead of treating it as if it is not a problem. The casting couch may involve consensual adults, but the kind of constant propositioning that takes place across the Bollywood rungs is sickening and needs to be addressed. Yet nobody dare speak, because Bollywood loves its dirty laundry and wants it all to itself.
We must hope and we must listen. A sexual harassment complaint, or even a lawsuit, might not always work out in the victim's favour - or be severe enough on the culprit - but we as a public must pay attention and must refuse to forget. We must insist on accountability and make sure women who have felt compromised can come forward. Because, catchy as it sounds, what we're going through isn't predator season. Predators are always in season, now is when we're listening.
(Raja Sen is a film critic, columnist and screenwriter. He is currently working on a children's book.)
Disclaimer: The opinions expressed within this article are the personal opinions of the author. The facts and opinions appearing in the article do not reflect the views of NDTV and NDTV does not assume any responsibility or liability for the same.