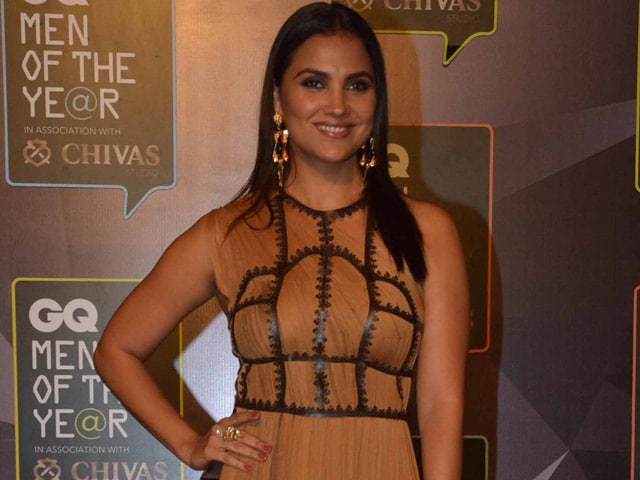 Mumbai:
Lara Dutta thinks it is good to see challenging and exciting roles being offered to actresses today.
"I think it is far better today than in the past. I never went to producers saying I am back and ready to do work. I feel you are in a time when good female roles are (being) written. It is a blessing to have those roles being offered," Lara told PTI.
The 37-year-old actress reveals her upcoming film
Singh is Bliing
happened because her actor friend Akshay Kumar wanted her to be part of the film.
So was the case with
Fitoor
, where director Abhishek Kapoor was keen on having Lara on board for the film. "
Singh is Bliing
happened because Akshay Kumar called me up for a role. Gattu (director Abhishek Kapoor) is an old friend and he approached me saying there is a role for me in
Fitoor
. It was 10 days of work and I agreed to do it.
Azhar
happened out of the blue," she said. (Also Read:
Lara Dutta Says Not Having to be Hero's Love Interest Means More Fun
)
Of her roles in the upcoming films, Lara said, "In
Singh is Bliing
, the role of Emli is not the leading lady but it is one character that audience will not forget. The role in
Azhar
is powerful and impactful."
The former Miss Universe is glad that actresses today are ruling the roost. "I think that the myth of actresses being pitted against each other is broken. There are so many girls today ruling the roost, like Deepika Padukone, Kangana Ranaut, etc. (They) are all glamorous, but they are selling out films to packed houses based on their talent," she said.
Lara, who will be return to Bollywood after two years, said that she doesn't have any issues with the word "comeback". "The word 'comeback' was coined sometime back and people think it is cool to say it. I don't care. You can say whatever you want to. That makes no difference," she said. (Also Read:
Lara Dutta Twice as Busy With Singh Is Bliing, Azhar
)
Lara was briefly seen in 2011 film
Don 2
. She then starred in 2013's
David
, which was also released in Tamil language.
The
Chalo Delli
actress has acted in several films but comedy is a genre in which she is most comfortable. "I enjoy doing comedy; that is my forte. The major part of the success in my career is due to comedy films. There is a reason why Akshay called me and offered me a film like
Singh is Bliing
," she added.
The Prabhu Deva-directed film is set to release on October 2. It also stars Amy Jackson in the lead role.