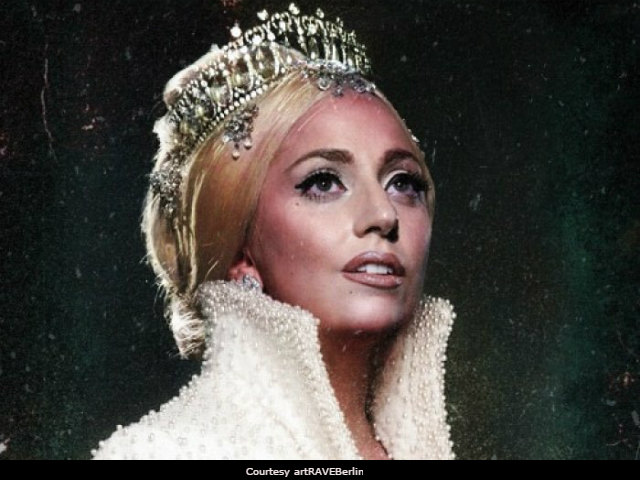 Highlights
Lady Gaga first performed the song Princess Die four years ago
The song references the death of Princess Diana
'Lady Gaga has to learn when to keep her trap shut,' read an angry tweet
New Delhi:
A song
Lady Gaga
wrote and recorded in 2013 has been invoked after the singer chatted with British royal Prince William last week about a campaign to raise awareness about mental health. The lyrics of
Princess Die
, which Lady Gaga first performed at a concert in Australia four years ago, references the death of Princess Diana, mother of William and Harry, in a car crash in 1997 and appears to describe her as "
just another dead blonde
." The song was controversial when Lady Gaga first performed it, it's become controversial again after a
Daily Mail
report reminded Twitter of its existence, prompting angry tweets such as these:
Gaga is def not the sharpest knife in the drawer, she's just another dingy blonde broad.Princess Diana was a wonderful and intellectual lady https://t.co/zVQkvbm8XZ

— Ma B 4 Trump (@sunset_buckeye) April 23, 2017
@deena_stephens@BoSnerdley@DailyMailCeleb Princess Diana was the "Peoples Princess" & loved by millions. Lady Gaga has much to learn about when to keep her trap shut.

—Jim(@QmSS648) April 23, 2017
Lady Gaga has the NERVE to talk to Prince William about depression, then calls his mother Diana "another dead blonde". What a horrid person!

— DavidBret Biographer (@DavidBret) April 23, 2017
Lady Gaga, wailing hinny who calls Princess Diana "another dead blonde" will be a has been by 40. Diana: beautiful & loved. Gaga: ugly joke

— DavidBret Biographer (@DavidBret) April 23, 2017
Lady Gaga
has not commented yet.
Last week, Lady Gaga and Prince William discussed a mental health campaign on Face Time, during which the singer praised William's brother Harry for recently going public with how he "struggled to cope" after Diana and her rumoured boyfriend Dodi Al Fayed died when the limousine they were in crashed in a road tunnel in Paris. She was 36, and left behind two young sons who were 15 and 13.
Princess Die
, which Lady Gaga's label made her drop from the album Artpop after the wave of criticism it received when she performed it live, references Diana's death rather brutally in the lyrics: "
I wish that I could go in my rich boyfriend's limo/Right after he proposed with a 16-carat stone wrapped in rose gold/With the paparazzi all swarming around/In my Louis Vuitton white button down/Oh it's not that deep/So bob your head for another dead blonde/Whose real prince is in heaven/She just wants to sleep.
"
However, it has been suggested that the song actually references
Gaga's own presumptive death
, which would make her the "just another dead blonde." There's no softening the lines about Diana's "rich boyfriend's limo," though.