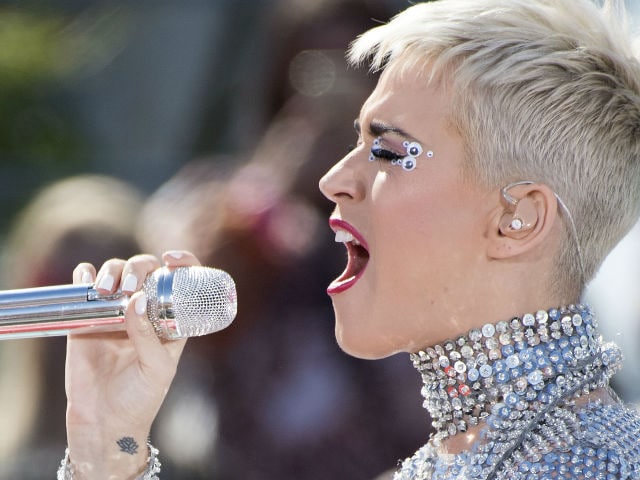 Highlights
After Miley Cyrus, it's Katy Perry's turn to host MTV VMA awards
Katy Perry is the only person to have 100 million followers on Twitter
Katy's up for five VMAs this year for Chained to the Rhythm
New Delhi:
Katy Perry will host this year's MTV Video Music Awards, the network announced on Thursday, as it turned to one of pop music's most visible stars for its big gala. Katy Perry was also the first performer announced for the awards, which will be aired globally from Los Angeles on August 27. MTV shared the news by posting a picture of the newly blonde singer clad as an astronaut - a nod to the awards'
Moonman
statuette and the network's early commercials. In a statement, Katy Perry joked that she had started "training in zero gravity."
MTV has experimented with different host formats for the annual party, which were generally better remembered for attention-grabbing on-stage incidents than for the award winners.
Miley Cyrus hosted the event two years ago, but in 2016, MTV decided to have multiple presenters throughout the night rather than a single host.
Katy Perry, the only
person with more than 100 million followers on Twitte
r, is up for five VMAs this year for
Chained to the Rhythm
, her disco-inspired track whose video presents a sci-fi amusement park fantasy.
The 32-year-old has three videos that have reached one billion views on YouTube, led by
Roar
.
(This story has not been edited by NDTV staff and is auto-generated from a syndicated feed.)