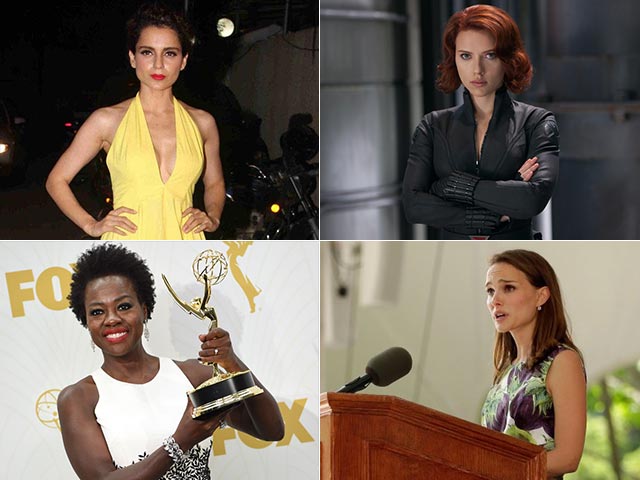 New Delhi:
In many ways, 2015 was a grand year for women. From several actresses calling for equal pay to Malala Yousafzai telling Emma Watson she was feminist and proud, voices from the world of showbiz made themselves heard. Not all these voices were female - Mark Ruffalo endeared himself to womankind a large by fielding interview questions usually reserved for his female
Avengers
co-star Scarlett Johansson.
Here are 10 times 2015 was glorious for the women of Hollywood and Bollywood.
The War Against Wage Gap
: Perhaps no issue was as discussed and debated this year as the pay gap between male and female actors. Patricia Arquette used her Oscar acceptance speech to tell women "it's our time" for wage equality and equal rights. In the audience, Meryl Streep and Jennifer Lopez leapt out of their seats applauding. In an impassioned essay for a feminist
newsletter
, Jennifer Lawrence hit out against pay inequality between sexes and revealed she was "paid less than her male co-stars in American Hustle." She admitted that she failed to tackle the issue for fear of being labelled 'difficult' and ended with the very inspiring vow that she was 'over' trying to be both 'adorable' and put forward her opinion. Nicole Kidman joined the chorus of voices when, in an exclusive interview to NDTV, she revealed that there were fewer 'women-centric roles' in Hollywood and described the wage disparity as 'not right.' "The only way to instigate change is through discussion and dialogue and to keep the issue 'activated," she said. In Bollywood, Deepika Padukone, Kangana Ranaut and, yes, Aamir Khan spoke up about the unequal treatment. Deepika disclosed she was 'unhappy' with her salary; Kangana, who reportedly became Bollywood's highest paid actress after she signed a film for Rs 11 crores, said her new pay cheque was 'justified.'
Kangana Ranaut's 100 Crore Milestone
: 2015's first 100 crore film raced home on the slim shoulders of actress Kangana Ranaut. The success of
Tanu Weds Manu Returns
compounded her Best Actress win at the National Awards for 2015's
Queen
. "I am pleased, very pleased and it wouldn't be wrong for me to brag about that, I can be shallow about these things," an elated Kangana told NDTV in an interview soon after. Queendom had finally come for the small-town girl from Himachal Pradesh who once struggled for roles and was not able to speak a 'word of English.'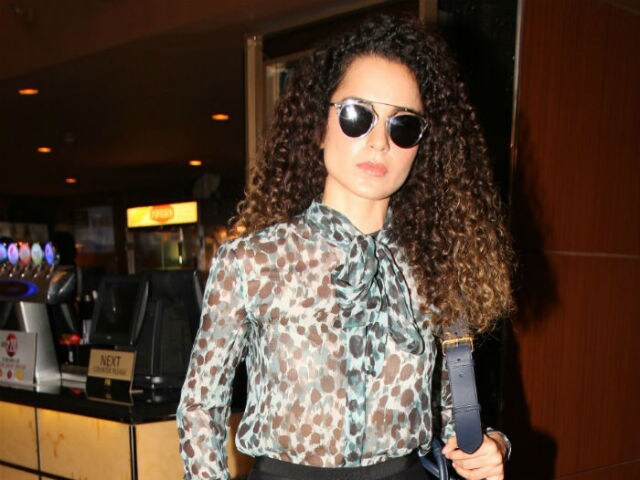 Malala Yousafzai and Emma Watson Are Feminist and Proud
: In a year when several actresses also added interview disclaimers about not being feminists, Malala Yousafzai and Emma Watson explained very simply what the F-word really meant. Nobel Peace prize winner Malala was interviewed by the
Harry Potter
actress at a screening of docu-film
He Named Me Malala
. Emma, who now fronts a gender equality campaign named 'He For She,' asked Malala about identifying as a feminist and the importance of involving men in the fight for gender equality. Malala said, "This word feminism has been a very tricky word. When I heard it the first time, I heard some negative responses and some positive ones. And I hesitated in saying 'am I a feminist or not?' And then after hearing your speech, when you said 'If not now, when? If not me, who?' I decided that there's nothing wrong by calling yourself a feminist." She added that people had 'forgotten' the real definition of feminism, telling Emma in the interview, "I am a feminist and we should all be feminists because feminism is another word for equality."
Viola Davis Makes Emmy History
: As the first black woman to win an Emmy for Best Actress - Drama,
How To Get Away With Murder
star Viola Davis delivered a stirring speech. She spoke about her frustration at casting directors being unable to see past the colour of her skin, saying, "In my mind, I see a line. And over that line, I see green fields and lovely flowers and beautiful, white women with their arms stretched out to me over that line. But I can't seem to get there no how. I can't seem to get over that line. The only thing that separates women of colour from anyone else is opportunity."
Mark Ruffalo Avenges Scarlett
: As the only female
Avenger
among the original film line-up, actress Scarlett Johansson has often complained about sexism in interviews, claiming that she is asked 'rabbit food' questions while the male Avengers get 'existential' queries. 2015 was the year that changed. Mark Ruffalo, who plays Bruce Banner/The Incredible Hulk in the
Avengers
films, signed a petition to answer any questions about wardrobe, diet and make-up instead of Scarlett while doing press for
Avengers: Age of Ultron
. In an interview with Cosmopolitan UK, he did just that. The questions were 'flipped' and Mark discussed red carpet outfits and poses and workout regimes while Scarlett got the questions about preparing for her role and the challenges that come with playing Natasha Romanoff/Black Widow.
Natalie Portman's Harvard Speech
: Natalie Portman's commencement speech to Harvard graduates touched a chord with women everywhere after she admitted to not feeling smart enough. The
Black Swan
actress, who graduated from Harvard in 2003, admitted that she battled self doubt. "Today I feel much like I did when I came to Harvard Yard as a freshman in 1999. I felt like there had been some mistake, that I wasn't smart enough to be in this company, and that every time I opened my mouth I would have to prove that I wasn't just a dumb actress." The best part of her speech was how she conquered insecurity. "Sometimes, your insecurities and your inexperience may lead you, too, to embrace other people's expectations, standards or values. But you can harness that inexperience to carve out your own path, one that is free of the burden of knowing how things are supposed to be, a path that is defined by its own particular set of reasons."
Ariel Winter Down Sizes
: The
Modern Family
actress made headlines when she spoke out about surgically reducing her breast size from a 32F to a 34D. In an interview to Glamour Magazine, the 17-year-old actress called attention to the objectification of women in the film industry. "Every article that has to do with me on a red carpet always had to do with 'Ariel Winter's Crazy Cleavage!' That's all people would recognize me by, not, 'Oh, she does great work on Modern Family,'" Ariel said. Now, all that's changed. "People are now looking me in the eye' and not 'whispering behind my back. Other people I know can finally not turn around and whisper behind my back about, 'Are those real? Are those fake?' I've heard that for so many years," she said. (Also Read:
Ariel Winter Explains Why She Had Breast Reduction Surgery
)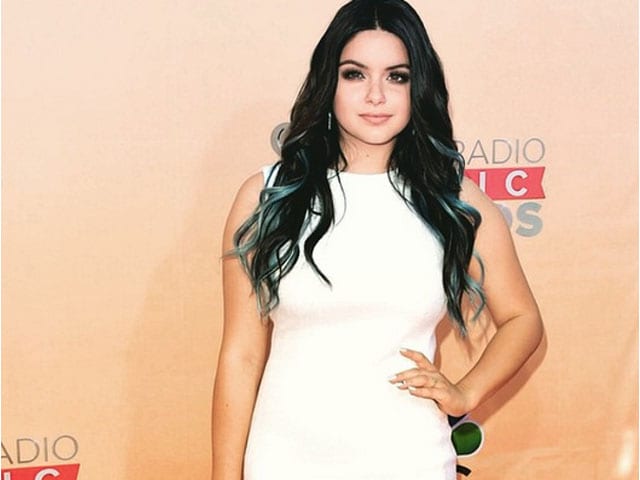 Gigi Hadid Calls Out Body-Shamers
: Supermodel Gigi Hadid's sylphlike slimness has put her on runways and magazine covers across the world but not everyone appeared to be impressed. In September, 20-year-old Gigi slammed body-shamers in a lengthy Instagram post. "No, I don't have the same body type as the other models in shows. I represent a body image that wasn't accepted in high-fashion before," wrote Gigi, a revelation that might take several by surprise since she looks no different from most other models on the international runways. "Your mean comments don't make me want to change my body," her post read, "If I didn't have the body I do, I wouldn't have the career I do."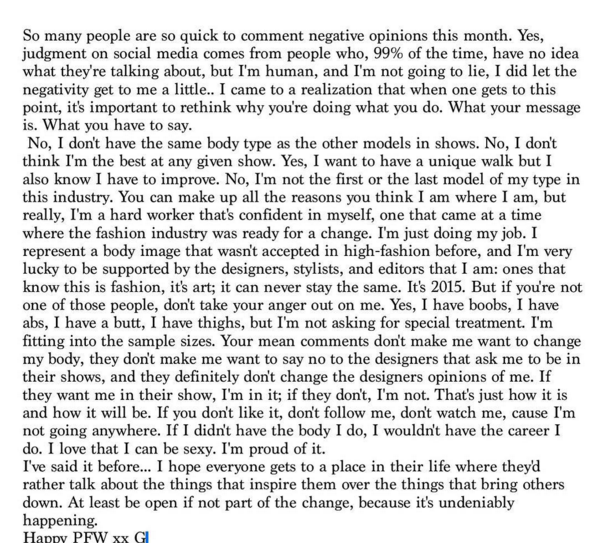 Reese Witherspoon's Speech at Glamour Awards
: The
Legally Blonde
star delivered an impassioned speech at Glamour's Woman of the Year Awards where she spoke out against the issues of sexism and ageism faced by women in Hollywood. Reese, star of films like
Wild
and founder of production company Pacific Standard, discussed the lack of female representation in leadership roles in every industry. The actress blamed this under-representation for the "cultural crisis" faced by women "in every field, in every industry." Reese, who is one of the most outspoken critics of Hollywood sexism, ended her speech with these very powerful lines, "Because I believe ambition is not a dirty word. It's just believing in yourself and your abilities. What would happen if we were all brave enough to be a little bit more ambitious? I think the world would change."
Joanne Froggatt's Speech at the Golden Globes
:
Downton Abbey
's Anna Bates paid an emotional tribute to the survivors of rape while accepting the Golden Globe for Best Supporting Actress in a TV Series. Joanne, whose character Anna survives sexual assault in the hit show, spoke about receiving letters from survivors of rape who had watched the upstairs-downstairs drama. "One woman summed up the thoughts of many by saying she wasn't sure why she'd written-but she felt in some way she wanted to be heard. And I'd just like to say I heard you, and I hope by saying this so publicly, it means in some way you feel the world heard you," said Joanne.