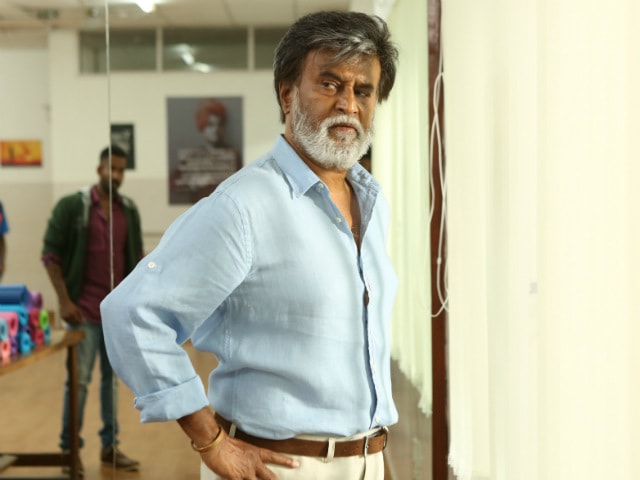 Highlights
Rajinikanth's Kabali releases on July 22
Companies like Fyndus, oyethere.com have declared July 22 as a holiday
'Why not give some surprise,' said Fyndus' Excecutive Vice President
Chennai:
By all accounts, tickets for
Rajinikanth's much-awaited Kabali
, which released on Friday, are hard to come by. Advance bookings have sold out several shows in Chennai and Bengaluru even before its release and Twitter is filled with pleas for a ticket, two tickets, any tickets. So if you are a Rajini fan hunting for a way to watch the film, you probably hope that your boss will do one or both of these - give you the day off and also tickets to the movie on the first day. That's exactly what some companies in Chennai are doing and here's why.
The motive was not altogether altruistic - it's more a resignation to fate: i.e, an official holiday versus a mass bunk and/or employees on 'sick leave.' Software company Fyndus admitted that they were sure only a quarter of the employees would have turned up for work otherwise. The boss is already a favourite person in office. "It started off as a joke first. My employees wanted to watch the movie on the first day and were asking me for a holiday on that day. So, I thought why not give some surprise to the employees. Why not make this day memorable to the employees," said Vinoth, Executive Vice President, Fyndus.
Most Fyndus employees are ardent Rajnikanth fans who are too excited to work even now. "We were going to go anyway and say some reasons like sick, stomach pain, some accident. I'll say that's the reason I can't come to office today and I'll go for the movie," said Ashok Kumar, a Fyndus staffer.
Last week, this notice posted by a Fyndus employee on social media went viral:
Another company which has taken the
Kabali
craze to a whole new level is oyethere.com, which has not only declared a
Kabali
holiday but also booked two complete Inox screens exclusively for employees and their families.
S Shriram, a self-confessed Rajinikanth fan and the founder of the start-up, said he would definitely watch the movie at least six times in the first two days.
Lots of others are capitalizing on
Kabali fever
. Fantain Sports is running a superstar punch dialogues contest and the prize is first day tickets to the movie. GoBumpr, on the other hand, is giving away free
Kabali
mugs, T-shirts and tickets to all its employees and interns. Thesocialpeople has planned a Rajinikanth-themed dress-up contest to pump up the excitement.
Kabali
, in which Rajinikanth plays a mafia don with Radhika Apte co-starring, released on Friday.
Watch: