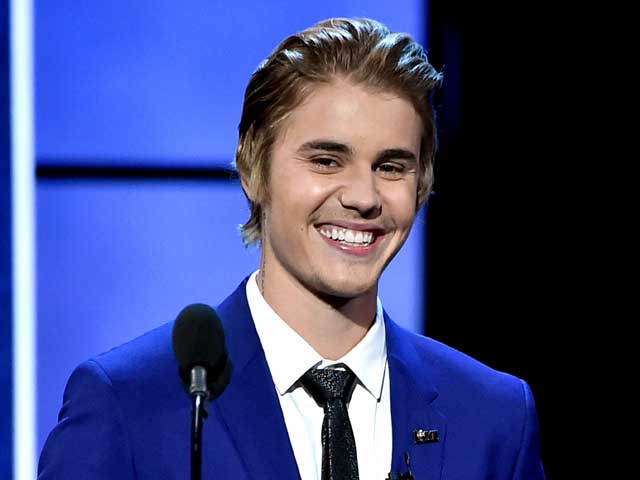 Washington:
It was a big year for Justin Bieber. And as if winning his first Grammy wasn't
enough proof
, he now has eight new Guinness world records.
His first new album in two years,
Purpose
, became the most streamed album on Spotify in one week, and
What Do You Mean?
was the most streamed track in one week. He also had the most simultaneous tracks on the US singles chart.
Justin has the most Twitter followers for any male user, the most-viewed YouTube channel and the most YouTube subscribers for any male musician.
The pop star has had a remarkable turnaround after a bunch of legal problems (a DUI arrest, a "felony egging incident"), and generally questionable behaviour (writing weird stuff about Anne Frank).
Other pop culture icons made their way into the Guinness World Records 2017 book, available September 8. David Bowie, who
died in January
, made the world record book for the first time in a decade as 19 of his albums made it on the UK's Top 100.
Singer The Weeknd's
Beauty Behind the Madness
had 60 million listeners on Spotify, making it the most streamed album on the service as measured by unique listeners. He also was the solo male artist who spent the most consecutive weeks on the top 10 of Billboard's Hot 100.
Gordon Ramsay had the highest earnings for a television chef. His Maze Restaurant in London had previously made a world record, selling the world's most expensive commercially available pizza. It costs $178.
HBO's
Game of Thrones
had about 14.4 million illegal downloads
per episode
, making it once again the most pirated television show. And Ringo Starr's mono copy of
The Beatles
(also known as
The White Album
), sold at an auction for $790,000, making it the most expensive vinyl auctioned.
(c) 2016, The Washington Post
(This story has not been edited by NDTV staff and is auto-generated from a syndicated feed.)