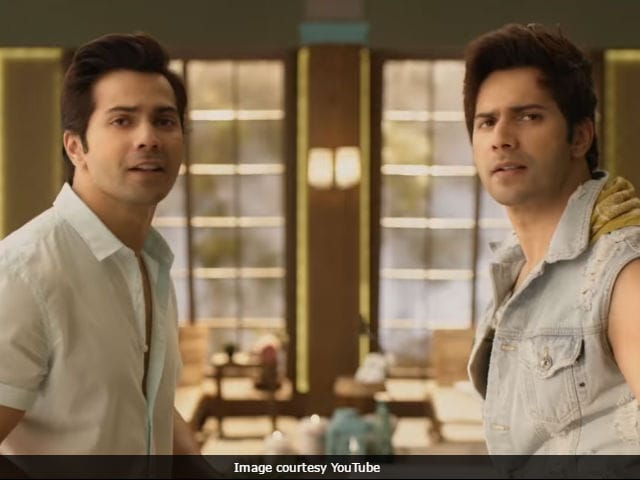 Cast: Varun Dhawan, Jacqueline Fernandez, Taapsee Pannu, Vivan Bhatena, Anupam Kher, Ali Asgar, Upasna Singh
Director: David Dhawan
Rating: 1.5 Stars (out of 5)

There is a lunacy that makes a David Dhawan movie a David Dhawan movie. The nineties, a time when Hindi cinema was shrugging off melodrama and villains, let Dhawan's madcap cinema flourish. Dhawan, a trained editor, made harebrained farce with immediacy and economy; the reason we didn't think about how little a David Dhawan movie made sense was because each successive scene tickled us enough not to care. And then - despite his films being a breeding ground for comedians and mimicry artists - there were Dhawan's heroes, leading men who had several swigs of silliness and embraced the madness with unashamed glee. Govinda, Anil Kapoor, Chunky Pandey, Salman Khan... they all acted as if they'd never seen a script before in their lives, and it is that spontaneity, along with Kader Khan's dialogue, that kept audiences chuckling through the decade.

In Judwaa 2 - a remake of Dhawan's twenty year old Judwaa that is, for some reason, titled like a sequel - there is a relatively inconsequential scene where Varun Dhawan, waiting at a hospital, pulls the oxygen mask off an old man in order to give himself some air. This old man wheezes and strains frantically, and while this may surely be a coincidence, it is rather telling that the old man looked like Manmohan Desai, king of the commercial entertainer. Desai might have remade his own movies and recycled many a plot, but a movie like Judwaa 2 would certainly leave him gasping. Because it is as unnecessary as it gets.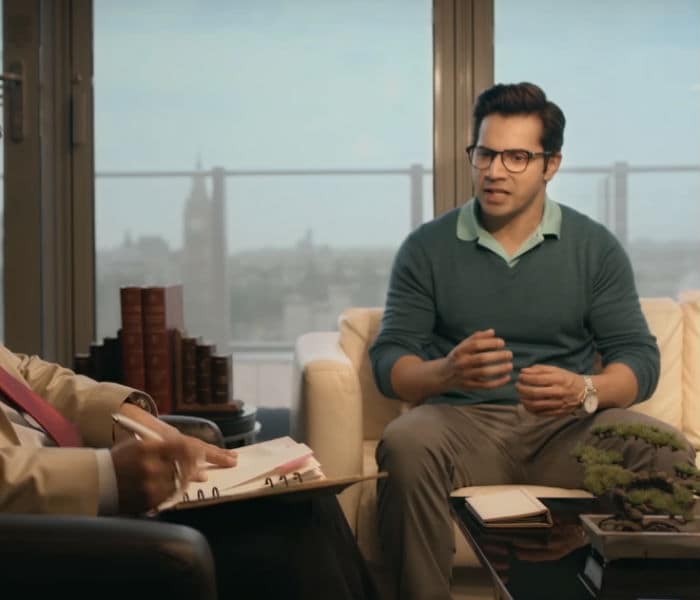 It is also telling that Varun Dhawan - a spontaneous, breezy, enormously likeable leading man - is using borrowed air to fly.

I like young Dhawan. I enjoy his work in movies as disparate as Badlapur and Badrinath Ki Dulhaniya, but in Judwaa 2 he isn't allowed to do his own thing. Instead, he's trying to match a marvellously inane Salman Khan performance. Bad move. The new film is almost exactly like the old one - it is as if they used the same script - but the unpredictable off-the-wall bounciness of the original is now executed by template. As Prem, the nerd, Dhawan isn't half bad as he chastises his twin for thrusting his pelvis, but as the ruffian Raja, doing said thrusts, he seems significantly out of his depth. That sleaziness came so much easier to Salman. Perhaps because he wasn't copying anyone.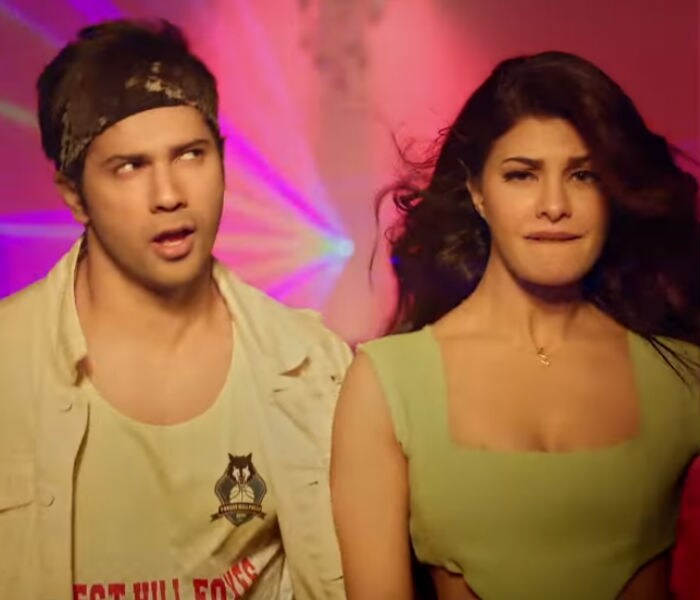 Judwaa 2 starts off with a villain, Charles (played by Zakir Hussain, a fine actor who is usually trapped in Ram Gopal Varma movies) kidnapping a child from a hospital and laying him on a railway track. This child would be doomed were it not for his twin brother, in a hospital bed, turning on his side, which let the precariously positioned child flip onto the right side of the tracks, so to speak. Now, one child grows up meekly in London, while the other is a young boy who goes around slapping fisherwomen on the butt.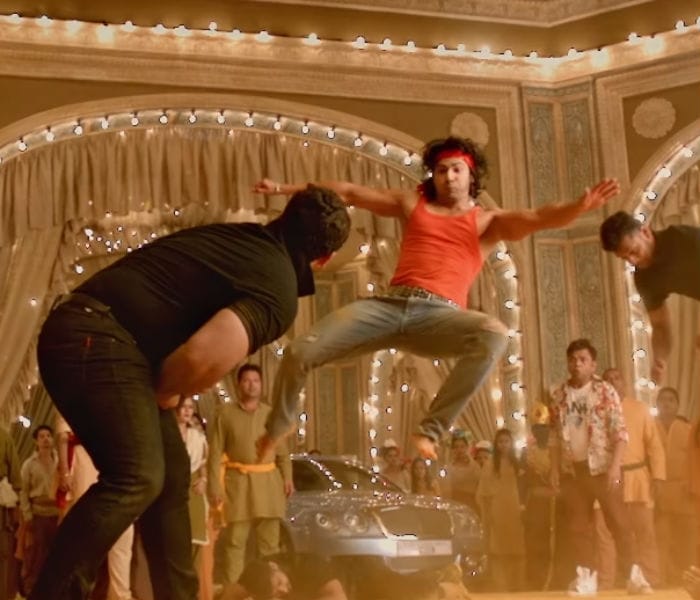 In case you don't remember, this posterior fixation was a big part of the original film. One of the Salmans - tragically, the one named Raja - had a hand that started quivering whenever any woman bent over, and he was compelled, almost magnetically, to thwack her bottom. Karisma Kapoor and Rambha felt Khan's palm frequently through the film, and at one point the two women even bent over on purpose in order to tell the twins apart. The new film has chosen not to drop this ghastly impulse, but instead this time we cut away instead of showing the point of impact, focussing instead on horrified reactions and cheeky grins. So he does still get to slap - just without eyewitnesses.

Sigh.


At first, it looks like the Dhawans can pull this off. Prem, complimented on his jacket, immediately responds with "My mom bought it for me," and soon, after being stripped to his boxers and ridiculed, he has his clothes (and, therefore, his izzat) restored by Taapsee Pannu, the girl. Meanwhile, Raja is dancing to nuttily subversive songs that casually rhyme '
Ganapati Bappa Maurya
' to the word '
chhoriyaan
', as in the ladies who don't leave the hero alone. This is weird in a way only David Dhawan can conjure.
Varun channels The Rock in a couple of fight scenes, while trying to be Jackie Chan in the involuntary twin-related slapstick as he falls onto conveyor belts or starts punching policemen. It all seems harmless enough, till the girls start talking and the chaos is amped up. Soon, it is too inane to bear. The girls are particularly horrid, with Jacqueline Fernandes playing a ditsy girl who must be developmentally disabled, and Taapsee, who goes from shy geek to wanton siren without explanation. Pannu also keeps making weird faces, and looking away off camera, as if searching for Shoojit Sircar. Clearly the buildings aren't the only things that are high here.
There are a couple of off-beat laughs, like when the film goes meta and Varun starts talking about Jacqueline's face as botoxed and caked in makeup - while the actress nods gamely along and agrees with all that is said - and Manoj Pahwa plays a man called Sharafat Bhai who, alliteratively, speaks only in F-words, but these stray glimpses of vintage David Dhawan nuttiness can't salvage this tiresome remake.
Salman
isn't the only one Varun tries to borrow from. He keeps falling back on a hastily mimicked Shah Rukh line and stutter, and there are times where he tries to make a blank face like Govinda used to, so memorably, only to look unfunnily vacant. The other problem Varun and this film face, of course, is that the Khans are still very much around. Salman shows up in
Judwaa 2
as well, tight tee-shirt and everything, and, even twenty years later, puts this unnecessary remake in its place. All we have here is a weak cover version.