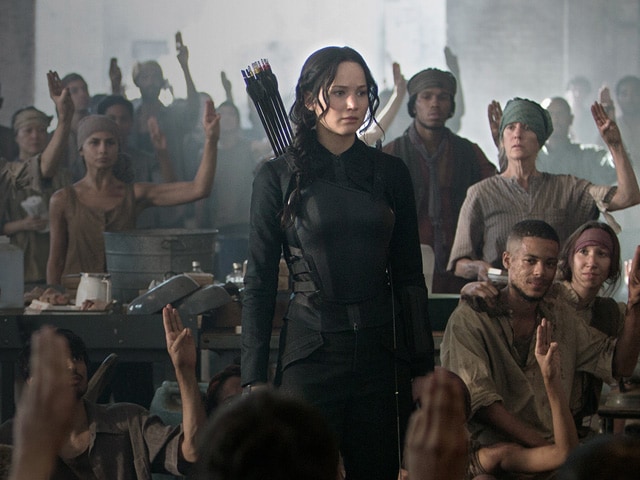 Los Angeles:
Oscar-winning actress Jennifer Lawrence has revealed that she would love to do more
Hunger Games
movies in the future.
The 24-year-old actress said that she was "not happy" about only having a few scenes left to film in the final instalment,
The Hunger Games - Mockingjay, Part - 2
, which is due out later this year, reported Interview magazine.
Jennifer has played the lead character, Katniss Everdeen, in all three
Hunger Games
movies -
The Hunger Games
(2012),
The Hunger Games: Catching Fire
(2013) and
The Hunger Games: Mockingjay - Part 1
(2014).
"I think we're done with the press tour. I've got, like, one more thing to shoot for
The Hunger Games: Mockingjay, Part - 2
. We just have one scene to do for the end," she revealed. "I'm not happy about it at all. I would totally do more (movies). And now Liam (Hemsworth) is doing a movie in Australia for two months. It's the longest that the two of us have ever spent apart," she said.
She described her co-star as the "most wonderful, loveable, family-oriented, sweet, hilarious, amazing guy. "
"He actually taught me how to be fair and to stand up for myself," Jennifer said. "It's my biggest weakness - negotiating. I was a wimp about standing up for myself and Liam is always fair. He's always on time, he's always doing his job, and he's good about making sure that things stay fair. He taught me how to toughen up a little bit. That was important - I needed that."