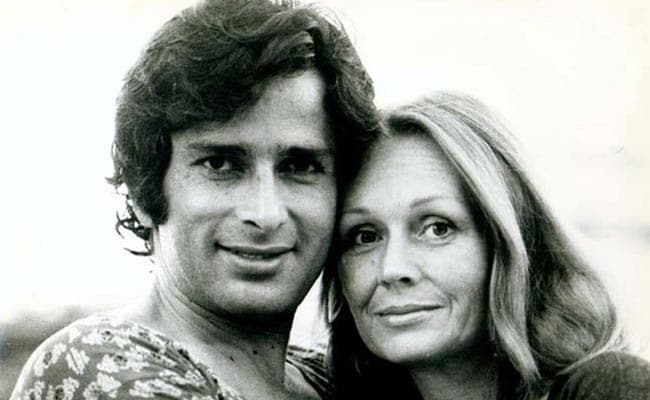 Highlights
"Jennifer had a tremendous sense of discipline," said the family friend
Jennifer Kendal and Shashi Kapoor married in 1958
Jennifer Kendal died in 1984
New Delhi:
Jennifer Kendal or Jennifer Kapoor, as she was later came to be addressed as, married
Shashi Kapoor
in 1958 - a decade after the legendary actor's first film as a child artist. Jennifer Kendal died in 1984 - something, which left Shashi Kapoor "heartbroken," says a family friend in her tribute published on
mid-day
. Rinki Roy Bhattacharya writes in her piece for
mid-day
that Jennifer influenced Shashi Kapoor's lifestyle in several ways, a proof of which was his disciplined ways and a sense of family time. "Jennifer had a tremendous sense of discipline. It was she who instilled in him the idea that Sunday was a family day". "Jennifer's absence in Shashi's life has been critical. Her passing left Shashi heartbroken," she added.
Though in very few movies, Jennifer had also shared screen space with Shashi Kapoor. In 1978,
Jennifer won the Filmfare
for Best Supporting Actress for her performance in
Junoon
. Shashi Kapoor both produced and starred in the film. IRL, Shashi Kapoor was under the strict guidance of his actress wife: "They would often have amazing food for lunch on Sundays. However, the only breakfast Shashi was allowed by Jennifer was a cup of coffee and two unbuttered toasts to maintain his lean physique. This was his routine for many years," Ms Bhattacharya wrote for
mid-day
.
T 2183 - Times when Filmfare winner was announced before .. suspense was presenter. Presenting to Jennifer Kapoor ! pic.twitter.com/jaJJfxvbGr

— Amitabh Bachchan (@SrBachchan) March 22, 2016
Just a few years after Jennifer Kendal died, Ms Bhattacharya's son and Shashi Kapoor's only daughter Sanjana got married, and "...we could sense that he was missing his wife," read the family friend's account. "I remember having an informal meeting with Shashi during which Sanjana and Aditya informed that they wanted to call only 100 guests. Hearing this, he laughed and said, 'Shashi Kapoor's only daughter getting married and only 100 guests coming in! Not possible'," she added.
Jennifer Kendal and Shashi Kapoor famously starred together in 1970's
Bombay Talkie
, which was a Merchant Ivory production and also featured Amitabh Bachchan in a cameo.
Shashi Kapoor
and Jennifer Kendal are survived by their children, sons Karan and Kunal, and daughter Sanjana Kapoor.