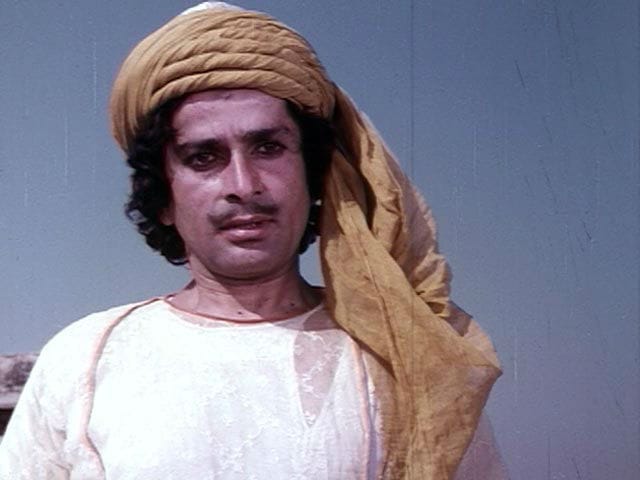 Panaji:
International Film Festival of India (IFFI) will be screening eight films of veteran actor-filmmaker Shashi Kapoor under its special Retrospective Section. His masterpiece film
Junoon
will inaugurate the section at the forthcoming film festival.
Filmmaker Shyam Benegal, who directed Mr Kapoor in
Kalyug
and
Junoon
, remembers the actor to be a "thorough professional". "Though Shashi was one of the biggest stars of his time, he was always punctual. He was always ready with his lines and would always seem well prepared on the sets," Mr Benegal said in a statement.
"He has been the producer of my films -
Kalyug
and
Junoon
, and it goes without saying that he is the best producer I have ever worked with. He valued professionalism throughout his career and always followed a unique approach of filmmaking," he added.
Junoon
(1978) will be screened as the opening film of special Retrospective Section followed by
New Delhi Times
(1986),
Utsav
(1984),
In Custody
(
Muhafiz
) (1993),
Kalyug
(1981),
Deewar
(1975),
Shakespearwallah
(1965) and
The Householder
(1963).
Mr Kapoor's son, actor Kunal Kapoor said: "We are only too sorry that dad's health may not permit him to personally attend IFFI in Goa to share some of his work with you and another generation of film buffs." (Also Read -
Shashi Kapoor's Suhana Safar: The Story of Bollywood's Raja Saab
)
"Holding the retrospective in Goa is an added bonus, as it was here that dad set up a home in the early 1970s, before he started producing films. It is in Goa where he found peace, tranquility and undisturbed quality time with his family, and where he came to re-charge and be inspired," he added.
He said that the family is "grateful and indebted to the government of India for recognising his work and contribution to Indian cinema by honouring him with the Padma Bhushan, the Dadasaheb Phalke Award and now hosting a film retrospective celebrating his work".
C Senthil Rajan, director, Directorate of Film Festivals, said: "The Special Retrospective showcases the different shades of Shashi Kapoor - as an actor, producer and director."
The Directorate of Film Festivals and Entertainment Society of Goa are working in partnership to ensure that the 46th edition of the IFFI will be a treat for cinema lovers. The festival is set to begin on November 20.