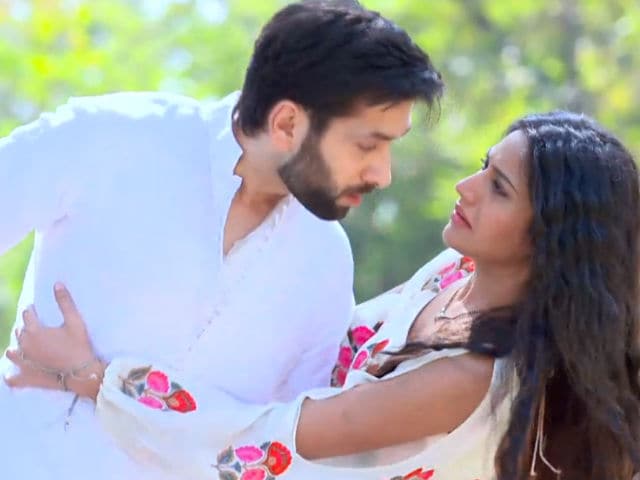 Highlights
Shivaay asks Anika to come home with him
Anika apparently refuses to go home with Shivaay
Pinky reprimands Omkara and Rudra for taking Anika's side
New Delhi:
Anika sees that Shivaay is being moved from the hospital. She doesn't know who doing that so runs after the ambulance fearing for Shivaay's safety. But she slips and falls. Suddenly a car stops there and Pinky walks out and tells Anika that she doesn't belong in their world. She insults her saying that she's not worth anything and is like dust which cannot be taken home and is meant to be trodden on. Anika is distraught and doesn't give a reply to Pinky who steps back into her car and leaves the place. Anika is left behind in tears.
Back home, Omkara asks Pinky why did she get him back home and Pinky replies that she did it with doctor's permission. Omkara is upset and questions Pinky's intention saying she did it to keep Shivaay away from Anika. This time, an annoyed Pinky tells Omkara to look after his father who is having an affair with his secretary. She doesn't stop there and tells Omkara and Rudra that she knows that they sneaked Anika into the hospital when she especially asked her to leave Shivaay alone. They are stumped. Jhanvi arrives at the spot and asks Omkara and Rudra to leave Pinky alone.
In another scene, Shivaay sneaks out of his home to meet Anika. Anika tells him that she doesn't want to spoil his relation with his mother. She urges him to pay heed to what she's saying and obey her. Shivaay says that he owes his life to her. He also says that
she has shown him the right path always
and Anika is touched.
Shivaay asks Anika to come home with him but Anika says that he'll never be happy after breaking his mother's heart. Shivaay asks her a final time and Anika apparently refuses to go with Shivaay.
Simultaneously at home, Pinky wants to see Shivaay but Saumya tries to stop her. Pinky gets suspicious and goes inside the room anyways. She finds Omkara in place of Shivaay and she's furious.