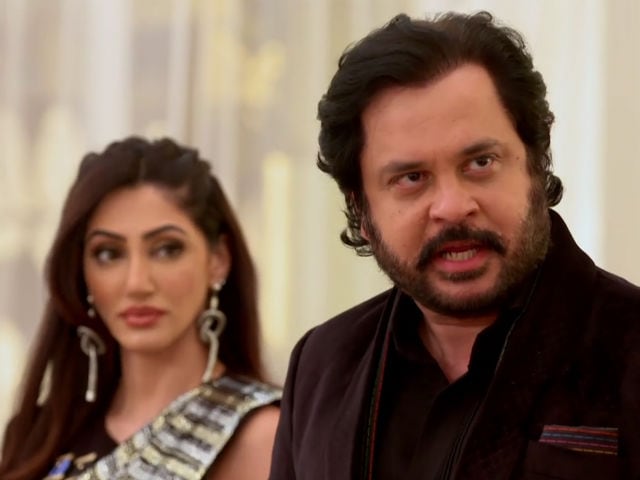 Highlights
Omkara left the house
Anika told Shivaay that Tia is responsible for the rift in their family
Svetlana said that she will get engaged to Tej
New Delhi:
Omkara broke all the ties with his father Tej after learning about his parents' divorce
. He left the Oberoi mansion though Shivaay tried hard to stop him from doing so. Omkara told Shivaay that he has to support his mother now and he has to prove that he is a good son like Shivaay. Meanwhile, Anika tried to console Shivaay, who is shattered by Omkara's decision. He said that he has to find out the person who tried to create a rift in their family. They found an unattended camera lying in their room, which they suspected to be of the person who shot the video. After seeing all the footages, Anika said that Tia is the one, who shot the video.
In a change of scene later, Shivaay called an unknown person to give him details about Tia's whereabouts. Svetalana further informed Anika and Rudra that she and Tej are getting engaged in the evening. Anika then ran to give this news to Shivaay. He looked for Tej and asked
daadi
about him. Perturbed by Shivaay's questions
daadi
asked everyone about the matter.
Meanwhile, Rudra lashed out at Saumya and told her that she is responsible for all the problems that are happening in his family. He regretted his secret marriage to Saumya and asked her why she revealed about it to Anika.
Anika then informed
daadi
about Tej's engagement. Later, Tej came and asked everyone why they are so bothered about his engagement. In the precap, we saw that Svetlana ditches Tej for Rudra and gets engaged to him.