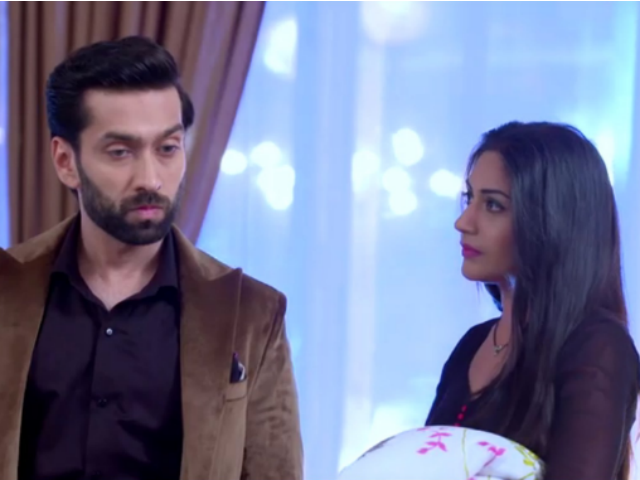 Highlights
Shivaay's grandmother is upset with his decision to marry Tia
Shivaay's grandmother says she won't be a part of the wedding
Shivaay reassures his grandmother that he will fix everything
New Delhi:
Ishqbaaz
episode opens with Anika asking Shivaay to tell her how she's a part of his life. She tell him that he should go ahead and marry Tia as she's pregnant with his child. On being questioned, Shivaay says he doesn't find it necessary to answer Anika's questions and if his marriage with Tia doesn't affect her in any way then he's ready to marry her. Shivaay announces his final decision to the entire family. On hearing the news, his grandmother is extremely upset. However, his mother is unable to control her excitement and appreciates his decision. She says she will make his wedding with Tia a grand affair.
Anika tries leaving the house
after Shivaay's announcement but he stops her. He asks Anika to stay in the house till the wedding events end and asks her to make the required arrangements.
Meanwhile, Tia doesn't seem very happy about her wedding with Shivaay. Svetlana calls their friend Romi to share the news, to which Tia says that the one she was supposed to marry is unfortunately no more. Romi tries to console Tia by reminding her about the revenge she is supposed to take from the Oberio family.
Tia says the one she was supposed to get married is no more. Her friend Romi tells her that she has to destroy the Oberio family. Romi says Shivaay and Anika are her enemies.
Later, Anika is asked by Shivaay to continue staying in their room as he's worried about her safety and that no harm can happen to her as she's the wedding planner.
When Shivaay goes to meet his grandmother she refuses to listen to any clarifications by him. She says that he has broken her trust and that she would not be a part of his wedding with Tia. Shivaay's grandmother also calls up his brothers hoping that they will convince him to change his decision, however, they support him and reassure her that Shivaay will fix everything.
Shivaay promises his bothers to sort everything out. He says that the only way to get through this was to get hold of the video from Tia by which she was blackmailing him.
Meanwhile, Tia's mother gives her a packet asking her to keep it safely, but she sees Shivaay prying on them.