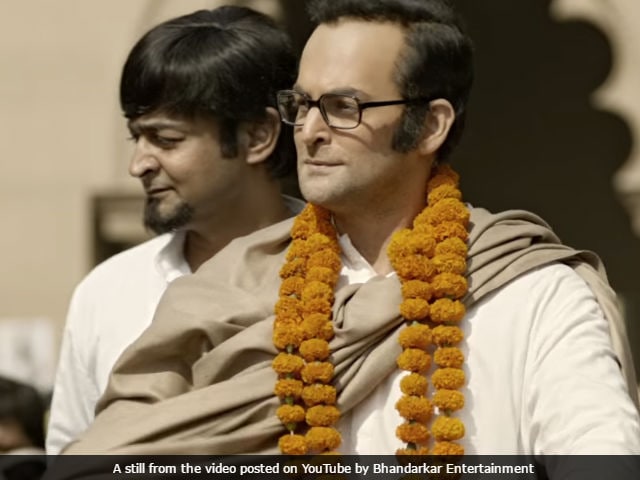 Cast: Kirti Kulhari, Tota Roychowdhury, Anupam Kher, Neil Nitin Mukesh, Supriya Vinod
Director: Madhur Bhandarkar
Rating: 2 stars (out of 5)

What kind of a biopic will they make about you? Will you live a life that merits an inspirational picture with rabble-rousing lines and a background score that swells with pride? Or will it be a slacker picture, loose and free-flowing and not saying much? Will you live a life so groundbreaking that it will have to be told with nuance and cunning and an Oscar-nominated performance in the centre? Or will it be a family picture that pleases without breaking the mould? Will you live a life worthy of the attention of a master storyteller or, well, not?

Sanjay Gandhi - unilateral decision maker and lynchpin to his mother Indira Gandhi's imposition of Emergency rule in the mid-70s - did indeed live the sort of life that deserves to be immortalised in a Madhur Bhandarkar film. It deserves a tawdry, merciless portrayal, one that pulls no punches in stating obvious horrors. Alas, Indu Sarkar is not that film, even though - with suitable cruelty - it casts the atrociously blank Neil Nitin Mukesh as the Prime Son.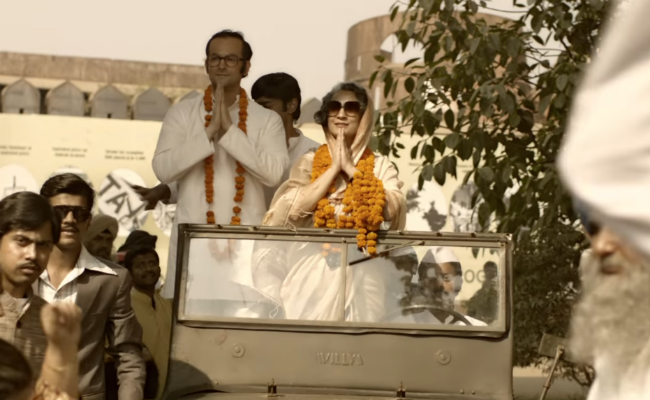 Set around the Emergency, Indu Sarkar happens instead to be the story of a woman of that name - as opposed to a woman whose government might as well well have operated under her name - who is a timid, stammering poet who has been through a life of hard knocks. As an orphan up for adoption, prospective parents would routinely walk away from little Indu while she was talking, dismissing her stammer mid-sentence. Then, as potential bridegrooms began to up and leave, one of them stayed, an odd Bengali gent who, on a dinner date, waved away food while saying things like "I'm not hungry, but I know what hunger is."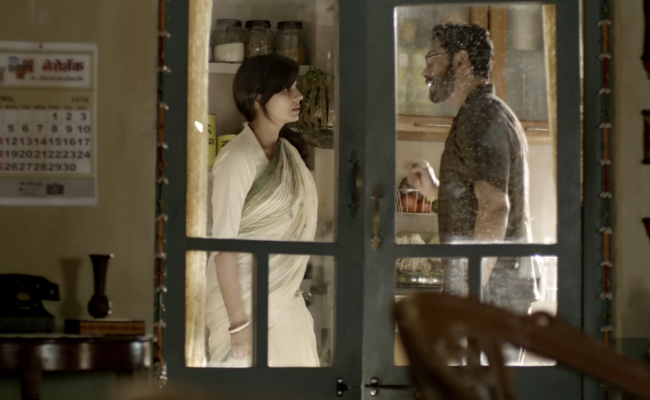 This is a peculiar film. It is a film where a dialect coach hears the girl recite several lines of Hindi poetry and then says, "Good, now say 'Anaesthesia.'" A film where a blind man at a barbershop makes a Kishore Kumar joke and the saloon breaks into song. A film where people at a party talking about yes-men don't stop nodding at every word in a sentence lest anyone forget how servile they are. A film where Sanjay Gandhi's meetings with his cronies are presented like tight-lipped Gabbar Singh sequences, and capped off by a sudden qawwali performance where the singer points to Sanjay - referred to merely as Chief in this film - and sings of his downfall.

Oh dear.

Kirti Kulhari, with perpetually wet and outraged eyes, stars as the stammering Indu and is given her obligatory courtroom bellow a la Pink, but she isn't allowed to go beyond a stereotype. Tota Roy Choudhury is strong as Indu's husband, the political overachiever Sarkar, and the two conjure up a couple of compelling scenes of marital discord when not forced to drive the film's obvious narrative. The film is aided considerably by the highly impactful Satyajeet Sharma as an obsequious crony to 'Chief,' who is also followed around by a man with a Jagdish Tytler beard and nothing to do. Supriya Vinod shows up all too briefly as Indira Gandhi, that other Indu most of us believed this film was about.


Nothing is quite as it seems.
Indu Sarkar
starts off with brutal scenes of the forced sterilisation drive, one of Sanjay's most catastrophically cockamamie schemes, but here's something striking: before the cops arrive to cart the men off to the shears, people are dancing to a film song. This, I decided, can be no coincidence, dancing to a Bobby song before being nearly bobbited, and - coupled with the caricatured acting, straight out of Jaspal Bhatti's Flop Show, all bombast and exaggeration - I began to think Mr Bhandarkar has pulled the wool over our eyes and actually made an audacious farce, a full-throated absurdist satire. (Spoiler alert: he has not, and the film is merely and disappointingly bad.)
What he appears to have done - intentionally or not - may be even more interesting. This is clearly a screed against shameful Congress atrocities that has been made and released while the rival BJP government is in power. Yet, in addressing The Emergency, the film ends up connecting that notorious political blindfold to the government of today and the way we are being told what to eat, what to watch and what to study. The villains in the government talk of Naxalites in the same breath as they do "anti-nationals", a term used exclusively by pro-government trolls these days; Indu is commissioned to write a pro-government poem, something that extolls how India is actually shining, a term that brings back memories of unforgotten elections.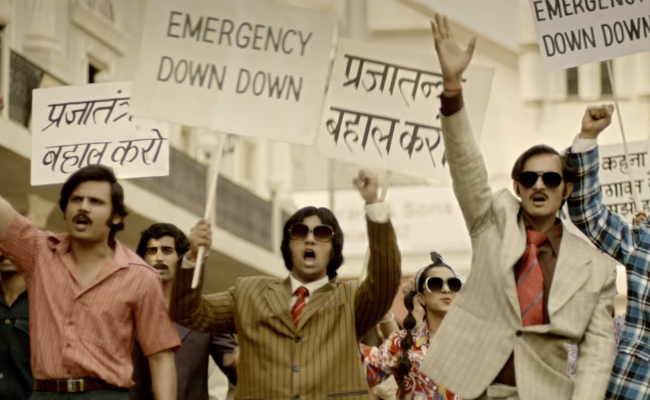 Indu Sarkar demonstrates that it doesn't matter who is in charge if the thinking is oppressive. It serves also as potent warning to those in power now and in the future, threatening their legacies. Behave yourselves or else Madhur Bhandarkar will make a film about you.