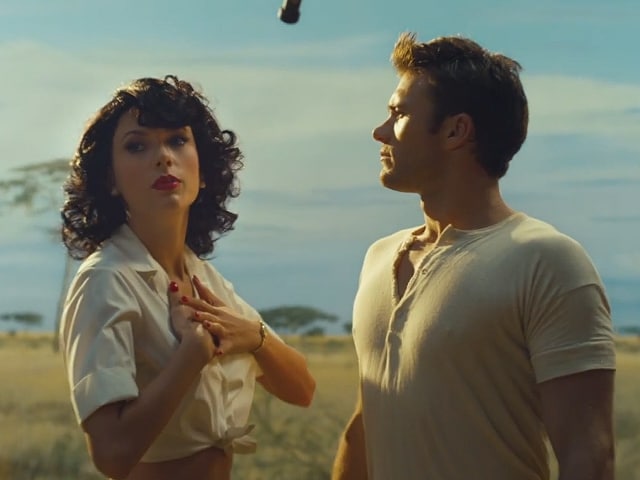 Los Angeles:
Singer Taylor Swift's latest music video for her new single
Wildest Dreams
is being slammed by critics, who claim that it is racist and gratifies "rich white fantasies" from a colonial era, reports
dailymail.co.uk
.
The video, which was released during the MTV Video Music Awards, has a white cast. The only two black actors, who play soldiers, appear in the background.
Wildest Dreams
revolves around two 1950s-era movie stars - played by Taylor and actor Scott Eastwood - which is being filmed in Africa. (Also Read -
MTV VMAs: Taylor Swift Dominates With 4 Wins
)
The footage was also slammed by a number of editorials. Joseph Kahn, director of
Wildest Dreams
, said the video is just a "love story" without any "political agenda". However, on Twitter fans have trashed the song as "colonial garbage".
"
Wildest Dreams
is a song about a relationship that was doomed, and the music video concept was that they were having a love affair on location away from their normal lives. This is not a video about colonialism but a love story on the set of a period film crew in Africa, 1950," he said in a statement.
Wildest Dreams
is a part of Taylor's fifth studio album "1989".